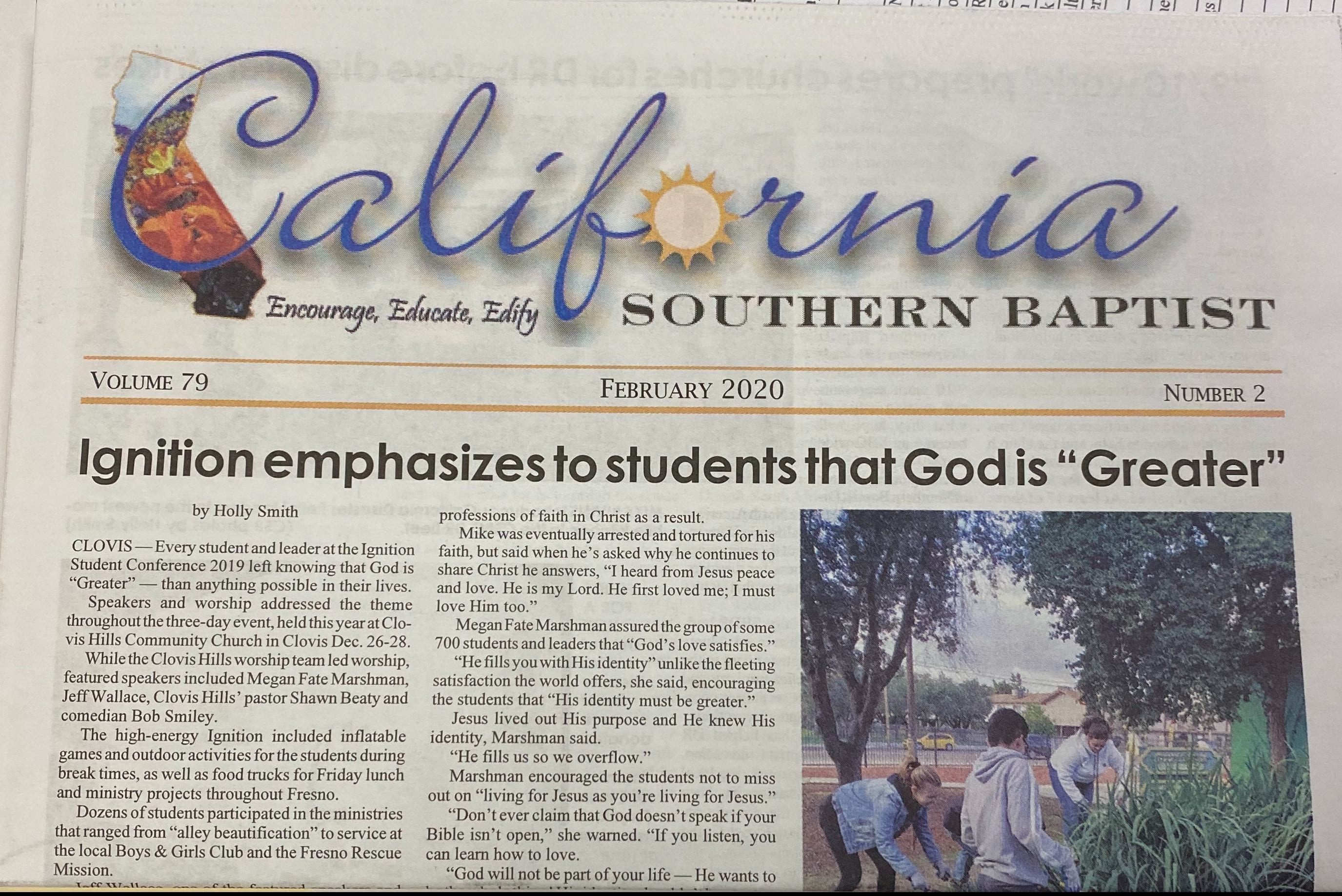 The California Southern Baptist Convention (CSBC) plans to shutter its monthly news publication, the California Southern Baptist, following the release of the April 2020 issue.
Editor Terry Barone said the decision included financial and strategic considerations. Barone also leads the CSBC communications team.
"With discontinuing publication of the newspaper, we have the opportunity to use many different types of emerging technologies to better tell the stories of how God is working among California Southern Baptists," Barone said in a news release.
Print circulation had declined to around 4,600, according to the CSBC, while advertising revenue was "relatively" stable. The newspaper started in 1940 and peaked at nearly 30,000 subscribers in the late 1970s.
The convention plans to continue publishing news and information on its website, csbc.com/news, and begin developing a "primary channel" for that content going forward.
The news outlet's managing editor position is being eliminated as of March 31, which is held by longtime CSBC employee Holly Smith.
CSBC Executive Director Bill Agee said the decision "wasn't made lightly" and characterized the change as part of a broader strategy for the state convention.
Agee said, "Discontinuing the paper is part of the 'systems' change(s) that still need to take place in order to make CSBC a viable and vital organization to its churches and its mission of empowering the vision of churches to reach the lost in their communities."