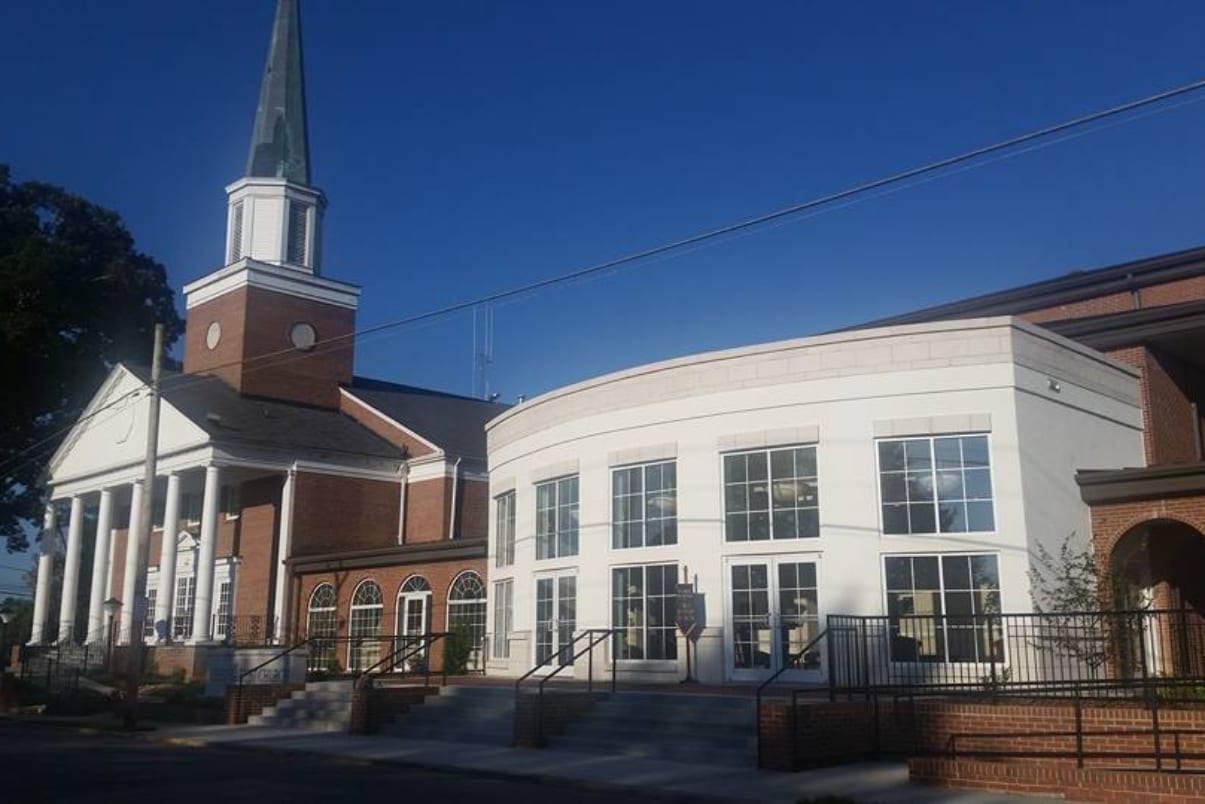 Members of First Baptist Church (FBC) of Brevard have sent letters and cards to the suspect who is in jail for placing incendiary devices near the church building and another county building in downtown Brevard.
"We understand it may have had an impact on him," said Jeff Maynard, senior pastor of FBC Brevard.
The suspect, 64-year old Terry Lee Barham is not allowed to contact the church, but Maynard said members wanted to express their forgiveness and prayers for him.
"The only thing we knew to do was follow scripture, and the scriptures say you should pray for those who persecute you … you don't just love those that are easy to love."
Maynard said he has felt thankful and hopeful since the March 14 incident. The church's security team – put in place only a little more than one year earlier – discovered the devices in time, and no one was hurt. He led the church in thinking through how they could lean toward God's purpose and see Him do something good with the incident.
"How do we turn this into a Romans 8:28 moment?" he said.
Every conversation with law enforcement and local press was a chance to communicate FBC Brevard's heart, he said.
"One thing I got to say over and over and over is what we want our church to be about: love God, love each other, love the community."
The church has since found opportunities to better connect with their city government. Maynard recently delivered the opening prayer for a city council meeting. For this year's Operation Inasmuch, a day dedicated to community outreach, FBC Brevard will deliver gift baskets to every local fire department, police department and other emergency personnel.
Maynard credits the church security system not only for helping keep people safe but opening his eyes to other needs their neighbors have. In reviewing video footage leading up to the planting of the devices, FBC Brevard members noticed that homeless people were finding shelter near the building. 
Now a small group of members meet on Wednesday nights to walk around the neighborhood, pray and meet them. They bring meals and are building relationships with homeless individuals in their area. One already attended a church service.
Maynard hopes other churches can learn from their experience.
"You don't just instantly become that church that does the right thing," he said. "You can't, in the middle of a crisis, make your people think the right way."
He said he would encourage them not only to have a security system and team in place, but to lead members to become the kind of people that respond to harm with grace and love.