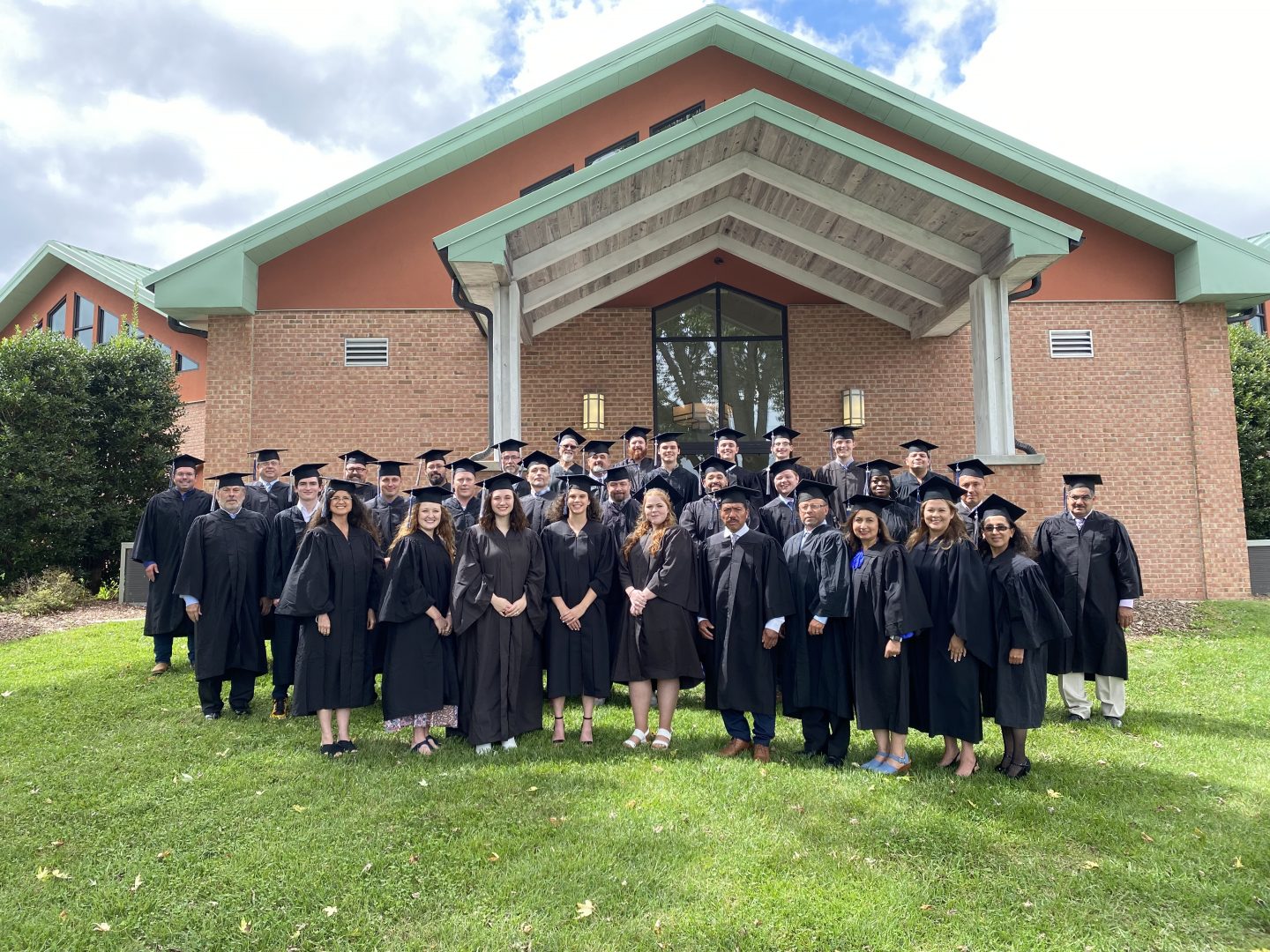 Fruitland Baptist Bible College conferred degrees to 40 new graduates during commencement exercises held Sept. 9, at the school's main campus in Hendersonville, N.C.
In a bilingual commencement address, Dr. Luis Tejera, Frutiland professor and Latin American pastor at Hickory Grove Baptist Church in Charlotte, N.C., spoke to graduates about "pressing on" from Philippians 3.
"Today, I challenge you to do one thing, forgetting what is behind, reaching out to what is ahead, press on to the real goal," Tejera said. "Celebrate that today is the first step in the race to the most important goal – knowing Christ."
Tejera addressed graduates in Spanish, with Dr. Robert Fernandez interpreting into English. Fernandez serves as the director of Spanish theological education at Fruitland.
Fruitland has seen an increase in the number of Spanish-speaking students and graduates in recent years. Of the 40 graduates in the current class, 31 were English speakers and nine were Spanish speakers.
Frutiland President Dr. David Horton said the school's newest group of graduates represent an answer to the biblical admonition to pray for more people to be sent into the mission field.
"In Mark 9, Jesus said that we are to pray to the Lord of the harvest and ask Him to send forth more laborers into His field," Horton said. "Today, we just added 40 new laborers in God's field."
Fruitland is owned and operated by the Baptist State Convention of North Carolina and is supported by financial gifts through the Cooperative Program. Fruitland trains Christian leaders to serve in a variety of ministry roles at its main campus in Hendersonville, N.C., and at satellite campuses across the state.