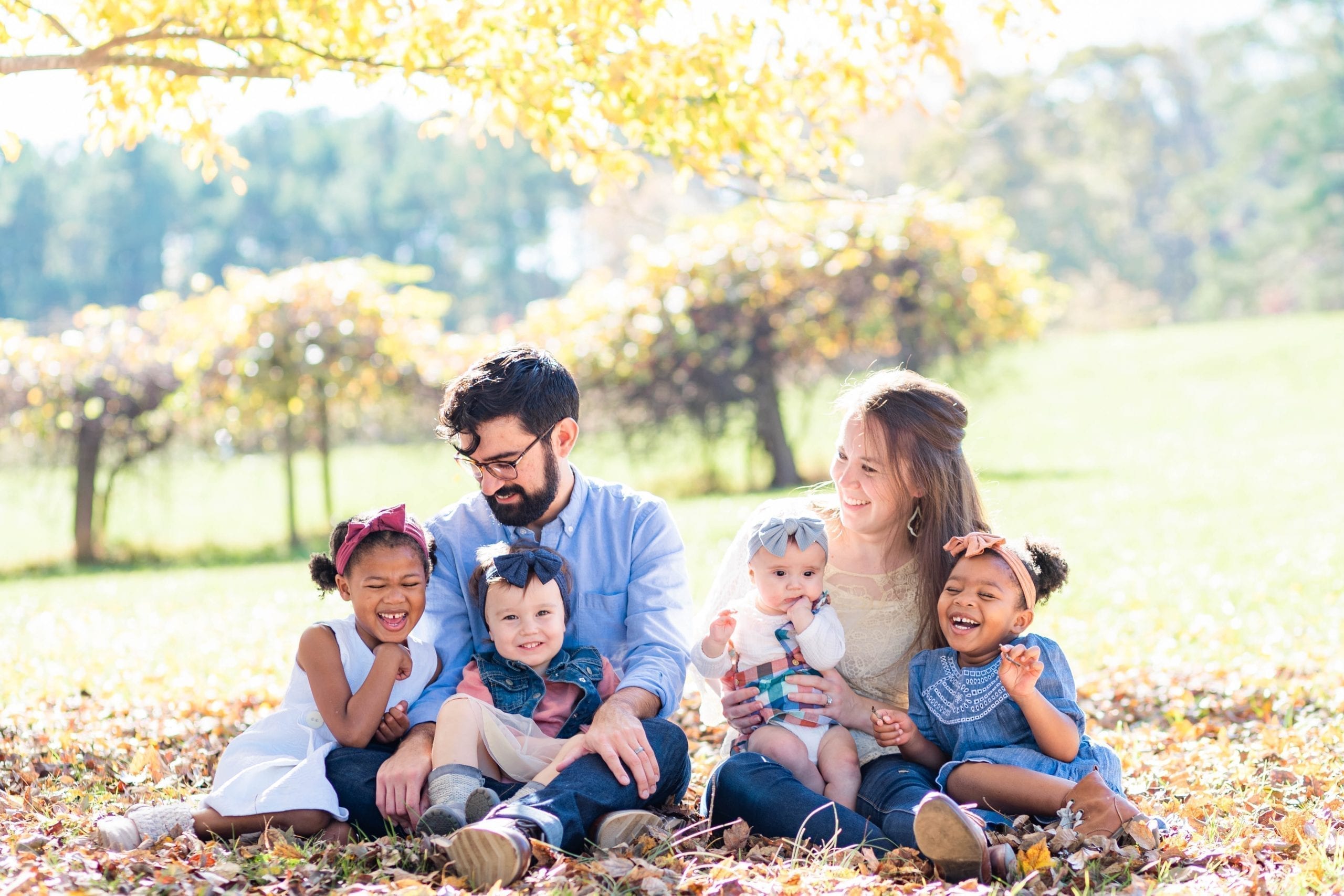 On a wall in Manny and Jillian Prieto's home is a large tree painted by former residents. They could have covered it with a fresh coat of paint, but the Prietos embraced the woodsy decor on their staircase landing, pinning Polaroid photos of friends and family among the branches.
Throughout the rest of their home are images that capture the bright smiles and personalities of their four young daughters. The Biblical Recorder interviewed the Prietos Nov. 30 to discover what led them to choose adoption and what they learned along the way.
"Adoptive parents are not the heroes," said Manny. "Jesus is the hero of this story."
Summer is five years old. In seconds, she can recount a new math lesson and show off their decorated Christmas tree, pointing out her little sister's ornament.
"That's Eleanor. She's a toddler. She's two and a half."
Summer runs to the backyard to climb and jump off a playhouse, start a race and sing the chorus of "The Schuyler Sisters" – a duet with her own sister, Londyn, who only introduces herself as Eliza (Schuyler Hamilton). Londyn, 4, compares Thanksgiving Day memories, asks about family members and is off on a hunt for the brightest red leaves, barely getting words out between belly laughs.
Eleanor is dressed in her signature pink, the only color she wears these days. She catches up with her sisters, later squealing about a show they've watched. Their youngest sister, Olive, is five months old, sleepy and smiley.
One photo in the gallery pictures the family with another couple and two other children a few years older than Summer and Londyn. They call them "Aunt" and "Uncle." They are adoptive parents of Summer and Londyn's older biological siblings.
Early in their marriage, Manny and Jillian knew they were called to care for the vulnerable and felt led to do so through foster care.
"We have this house, we have a happy marriage, stable life – what are we doing to care for our community?" Jillian recalled.
The couple was open to adoption but did not go into foster care with the intention of adopting. Because the goal of foster care is family reunification, they didn't know how long they would have foster children in their home. They made the commitment "to help families in our community who were going through the hardest time of their lives," Jillian said.
The couple began the application process in August 2016 and were licensed to become foster parents four months later. On December 20, 2016, only days after getting their license, they received a call about two girls needing to be placed in a home. Londyn, then six months old, and Summer, then a year and a half old, were in their arms within hours.
About one year later, the girls' case progressed toward adoption, which was finalized in March 2019. Manny and Jillian, along with the couple that fostered and then adopted Summer and Londyn's siblings, mutually decided to pursue ongoing relationships among the children, and maintain contact with their birth parents.
Prayer, discernment and research led them to conclude that the "healthy solution is to let them have questions, and we answer them," Jillian said.
"We don't want to strip their access from part of who they are. That is not a choice they have the ability to make for themselves right now … that's part of their story, provided that it's safe for them and that it's a healthy thing to do."
Manny said although the idea of connecting with birth parents can feel daunting, their roles as parents were never threatened by other family connections.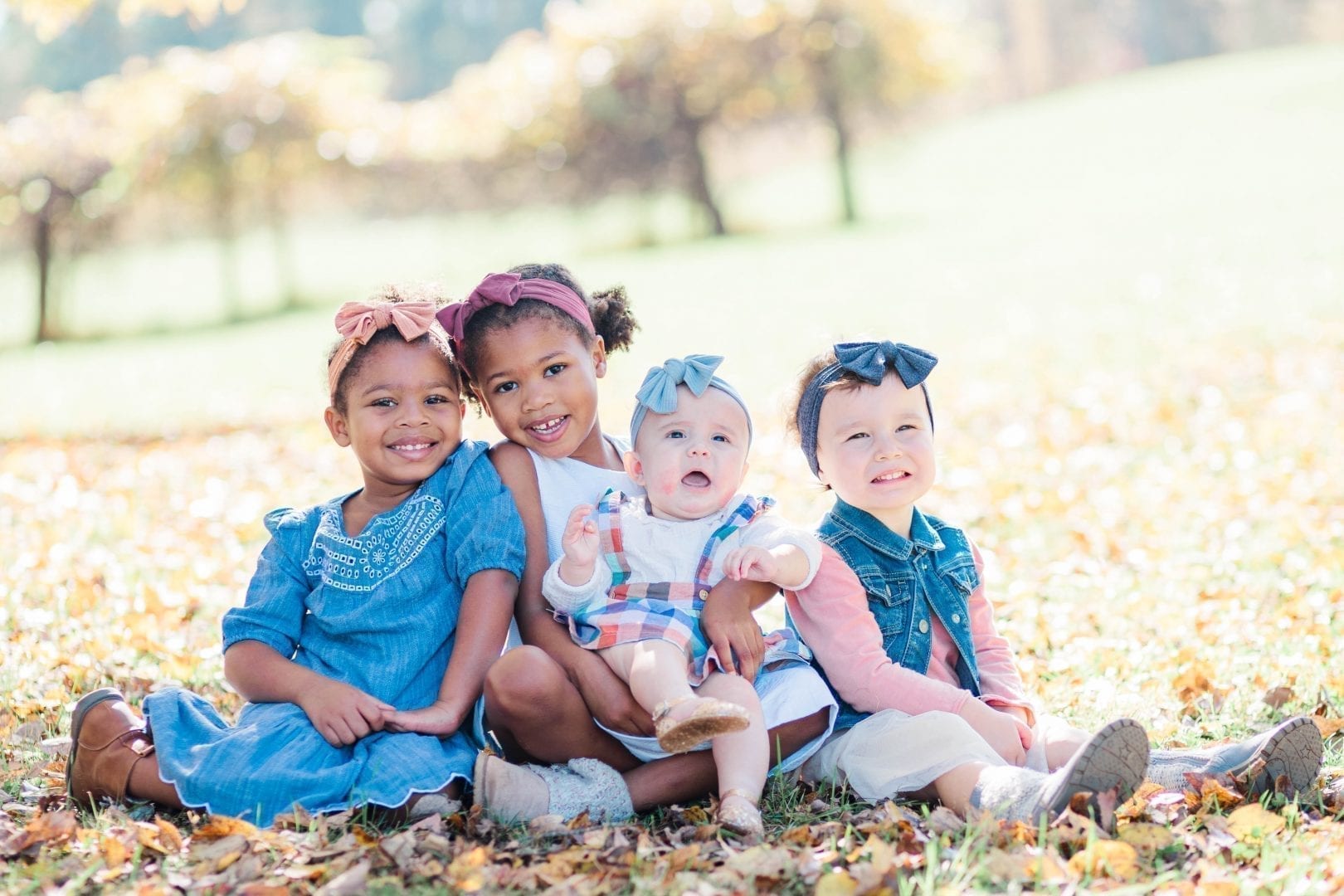 "With any kid that you have, biologically or otherwise, they're not your kids. They're the Lord's," he said. "You're stewarding the time with them. That's not different for Eleanor and Olive who came to us biologically, or Summer and Londyn. We get them for a time to steward their upbringing and share the Lord with them. We don't have to feel territorial about them."
Their interactions with their daughters' birth parents have been positive and met with grace. When the girls' birth mother was expecting her fifth child, the couple threw a baby shower for her.
"We're trying not only to care for the girls but also to care for families in our community, for people in our community who are hurting.
"When she had her first four kids – her being someone who's vulnerable in the community – she had no support, no help," Jillian said.
They couldn't raise her new baby, but they thought they could give her tools to start. The baby shower was held at Imago Dei Church in Raleigh, where the Prietos are members.
'Family' through a gospel lens
Manny and Jillian joined Imago Dei understanding adoption as a biblical concept, but it was more of an abstract idea for them. At church they met leaders and families that had adopted. Manny remembered a speaker in a panel discussion briefly mentioning their foster experience one Sunday, and he still points to that comment as what sparked his idea of considering foster care.
… at every point, we felt the support of this church body. That hasn't stopped, from the beginning.
MANNY PRIETO
"From introducing the idea of, this is not an abstract, you really could do this, to the very practical [needs] … at every point, we felt the support of this church body," Manny said. "That hasn't stopped, from the beginning."
This type of care was a priority of the church from its founding in 2011. Tony Merida, pastor of preaching and vision at Imago Dei, chose the name "because it communicates the truth that every human being is worthy of dignity, love and honor."
"I feel like that's the right posture the church should have toward everyone – one of love and care for people, from womb to tomb, every age, class, race and background. It informs our social ministry and motivates our evangelism and global mission," Merida said.
On Londyn and Summer's first night at home, two families came over with supplies. Through the following days and weeks, others brought meals and essentials, as they would do again later when the Prietos' younger daughters were born.
Manny and Jillian had no local relatives that many families typically lean on, "but we didn't feel the loss of that because of the church," Jillian said.
Donnie Hollis, pastor for corporate worship at Imago Dei, first met Manny and Jillian individually more than 10 years ago. Manny served as a musician with the worship team and then started leading a small group, which Hollis oversaw. When the Prietos married, the friendship between both couples continued to grow. Today they live within a few miles of each other.
Hollis took the Prietos' first family photo the night Summer and Londyn arrived. They were also in the courtroom for their adoption ceremony in 2019.
"Now to still be in their lives with the girls is just tremendous," Hollis said. "I could not imagine the Prietos without their girls."
"I think part of the way that the Lord does provide safety for those who are in need is through His people," Hollis said, quoting Psalm 12:5. "It's really cool to get to have this great salvation that we have, and then to be in a place where that kind of Christian life and service is not only valued but demonstrated."
It is the same salvation that Manny has grown to understand in a unique way because of his family's design. In intentionally choosing to have a family through foster care and then adoption, he sees a reflection of God's choice to "gather a people by His name – that's still how He's building His people today."
He also more clearly perceived God's good love for His children.
"They are Prietos through and through – all four of them … they are equal before me in every way," Manny said. "When I look at my girls, I cannot more clearly tell you that there's not a difference between them to me, and consider that the Lord would love His children that way. … If the Father has chosen to love His children, He loves His children."
Their family has pointed Jillian to a deeper appreciation of God's common grace and care for the vulnerable.
"Even in foster care and adoption, it wasn't just our girls. It was a whole community, a whole family, really, that we felt like we were being called to love."
As they continued to care for the community that Summer and Londyn came from, their fellow church members cared for their daughters too.
As far back as 10 years ago, when they first joined Imago Dei, Manny and Jillian sought intentional relationships within the church body, said Matt Sigmon, the church's executive pastor. He and his wife, Shauna, met them individually before they started dating.
Manny and Jillian invited "discipleship, mentoring and friendship relationships. They've always wanted people to come alongside them, speak into their life," Sigmon said.
Those relationships became the larger community their daughters joined too.
Even in foster care and adoption, it wasn't just our girls. It was a whole community, a whole family, really, that we felt like we were being called to love.
JILLIAN PRIETO
Alicia Shaddix, a close friend of the Prietos, said long-term support of adoptive and foster families most often takes the form of continued friendship.
Her husband, Shane, pastor of discipleship at Imago Dei, said he has "enjoyed seeing how Manny and Jillian are not the only ones who have cared for Summer and Londyn. There are so many other families in this church who – their love and affection for Summer and Londyn is not mediated through Manny and Jillian. It's very much direct.
"These girls have not just entered into a home, but they themselves have actually entered into a community that has unmediated love and care and affection for them."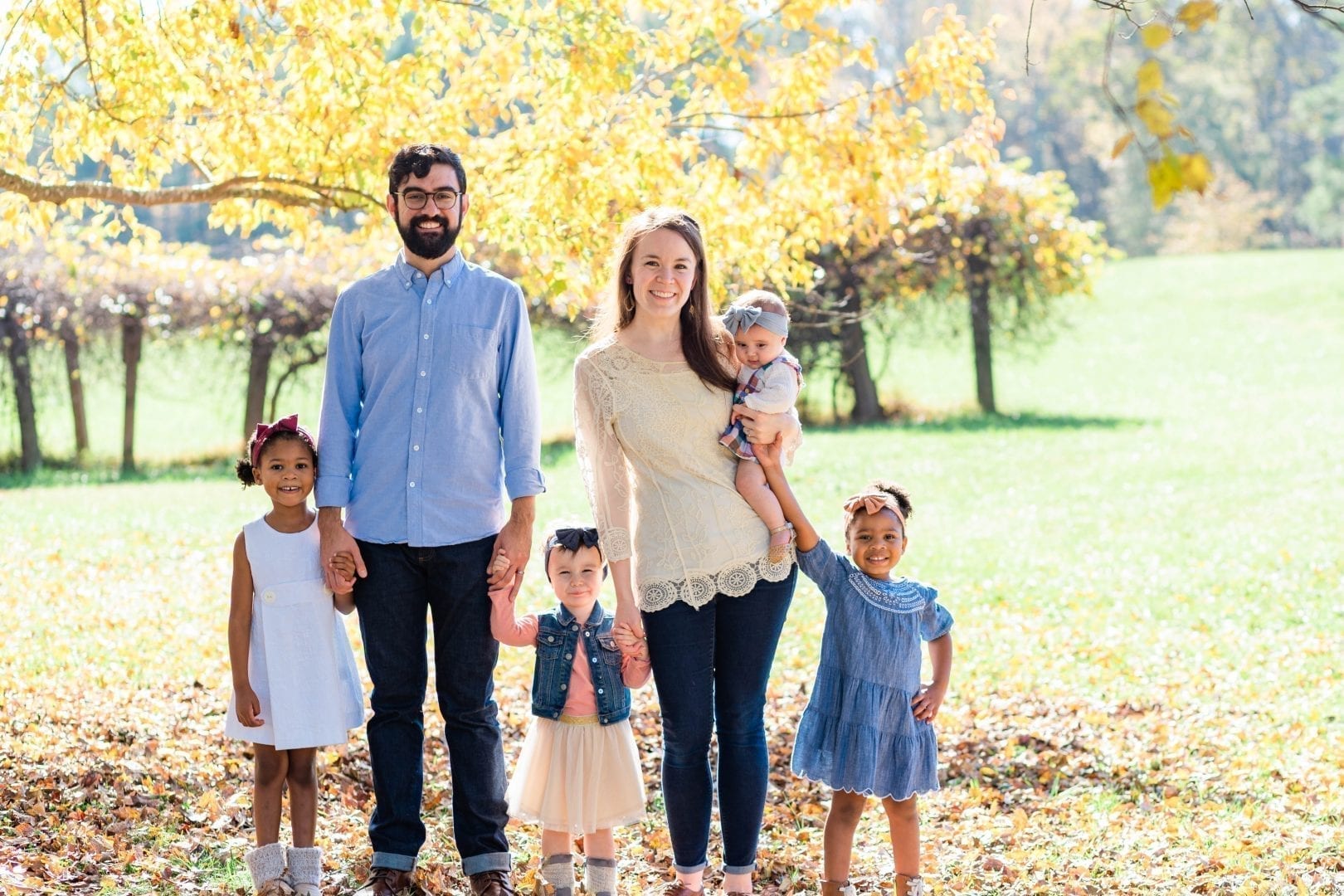 Unanticipated challenges, overwhelming joy
The Prietos made a conscious decision to pursue foster care and adoption knowing they would be stepping into broken situations. They sometimes find themselves second guessing or reading into behavioral issues, knowing those actions can indicate unseen trauma. They know there will be painful experiences in their family's future.
Instances of racial strife in American society prompted conversations about raising black daughters in the United States. As Summer and Londyn began to notice differences in appearance within their family, Manny and Jillian have intentionally exposed them to books, movies and other media that reflect them and their sisters.
"We're very committed to the girls having a sense of clear identity. We want them to see themselves fully as who they are," Manny said. "They're members of this family, but they're also black, which we're not. And that's not a bad thing. That is a good thing, and we want to celebrate those things.
"We want them to be aware that there's a lot of evil and sin in the world, and as believers we want to stand against those things. … We don't want there to be any doubt in their minds about where Mom and Dad stood."
"There's the knowledge of what will come," Jillian said, thinking of a future in which their two older daughters will experience or hear things that the rest of the family won't because of the color of their skin.
Nationwide protests over the deaths of black men and women last summer spurred thoughts about how they would help their daughters understand the events when they are older.
"How do I prepare them for that? When there's a devaluing of certain kinds of life, a callousness to it, what do I tell them? There's a helplessness there that bothers me," Manny said.
Amid uncertainties, Manny and Jillian relish the love in their family. They have witnessed deep affection from Summer and Londyn and a strong, protective bond between all four of their daughters.
They hold on to what they are sure of: "Without a question, we would lay down our lives for these girls," said Jillian. Even as they desire the best for their daughters, the couple said their futures are in the hands of a sovereign Father.
"We are so excited to see what the Lord does in them," Jillian said, "with great anticipation."