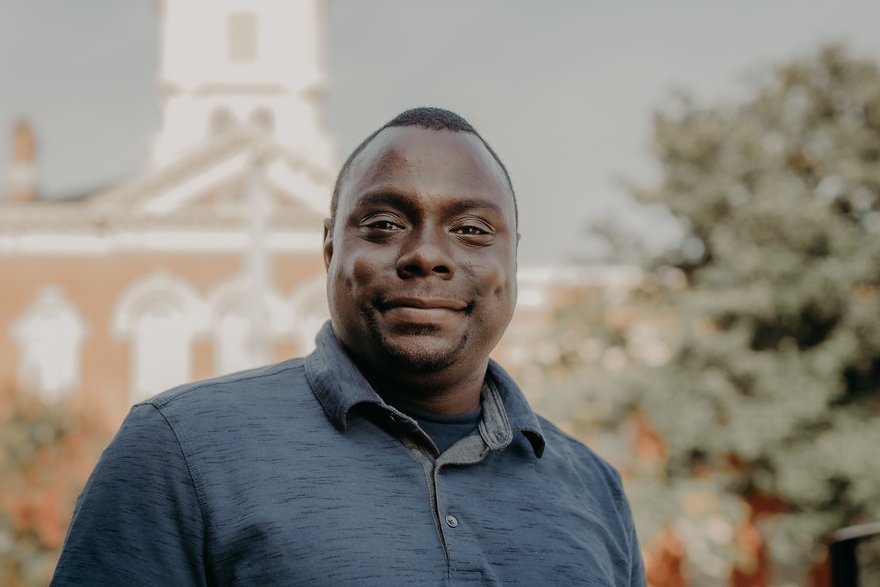 Quintell Hill, pastor of Multiply Community Church in Monroe, N.C., will be nominated for first vice president of the Baptist State Convention of North Carolina (BSC) at this year's annual meeting on Nov. 8-9 in Greensboro, N.C.
Mike Sowers, pastor of First Baptist Church in Buies Creek, told the Biblical Recorder he plans to make the nomination.
Sowers described Hill, who is currently serving as BSC first vice president, as someone who "loves God, loves North Carolina Baptists and has a passion to see our churches reach all people in our state and around the world with the gospel of Jesus Christ."
Hill partnered with other churches in North Carolina to plant Multiply Community Church in September 2019. Prior to that, he served as pastor of discipleship and outreach (2017-18) of First Baptist Church of Mableton, Ga., and lead student pastor of New Hope Baptist Church in Fayetteville, Ga. Hill also served as youth pastor (2009-15) of First Baptist Church of Weddington and youth pastor (2008-09) of North Cary Baptist Church.
Multiply reported 120 members in 2020 and recorded at least 18 people have come to faith since the church started. The church gave $5,798 through the Cooperative Program in 2020, along with $1,000 to the Lottie Moon Christmas Offering for international missions, according to BSC financial records.
"Hill has a heart to see North Carolina Baptists of all races, ethnicities, sizes and geographic context work together for God's glory," Sowers said. "It is my honor to be his friend, fellow pastor and see God continue to use him as our first vice president."
Hill and his wife, Christie, have been married since 2007 and have two adopted daughters, Moriah and Kharis.
"I'm grateful to be a Southern Baptist," Hill said. "My life is forever changed because a Southern Baptist church loved me.
"This year has taught me so much about our N.C. Baptist pastors, their churches and cooperation. From the mountains to the coast and everywhere else in between, I'm looking forward to being a help in any way that I can so that the gospel can advance."
There were no other announced candidates for BSC first vice president at the time of publication.