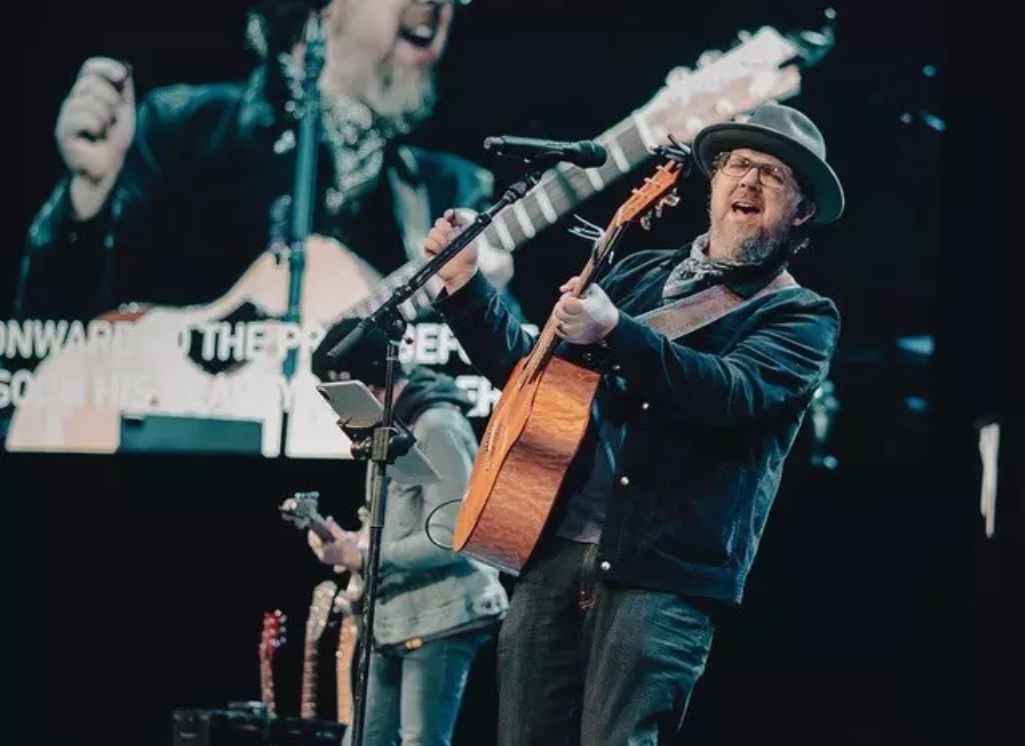 Jason Lovins has shared his story of being spared from abortion to audiences across the country for years. But for the first time, the story is being told in video.
The Jason Lovins Band's new single, "Constant," features guest vocals from Russ Lee, lead singer of CCM supergroup NewSong.
The music video for the song, released earlier this summer, depicts the story of his mother's pregnancy journey and the decision she faced, while the song lyrics tell of God's constant character.
Lovins' mother conceived him after being sexually assaulted while walking home from the pool when she was 15 years old.
He said his mother doesn't even remember the incident and has no idea who his father is. The way she found out was after going to the doctor after feeling sick and not knowing what was going on.
After the initial shock wore off, Lovins said his grandmother had a profound response.
"My Grandma told my Mom, 'We're going to go to church, and we're going to pray,'" Lovins said. "If you could have heard her tell the story, she made it sound so simple, yet I know it could not have been easy. My grandmother very much understood how big God is. He is so big that He wasn't surprised by me. She wasn't listening to the world, she was listening to the One who created the world."
Even though many Christians they knew suggested his mother should get an abortion, having the baby and putting it up for adoption was the plan from the beginning.
That is, until she heard Jason's heartbeat for the first time.
His mother decided she not only wanted to have the baby, but raise the baby herself with the help of her parents and brother.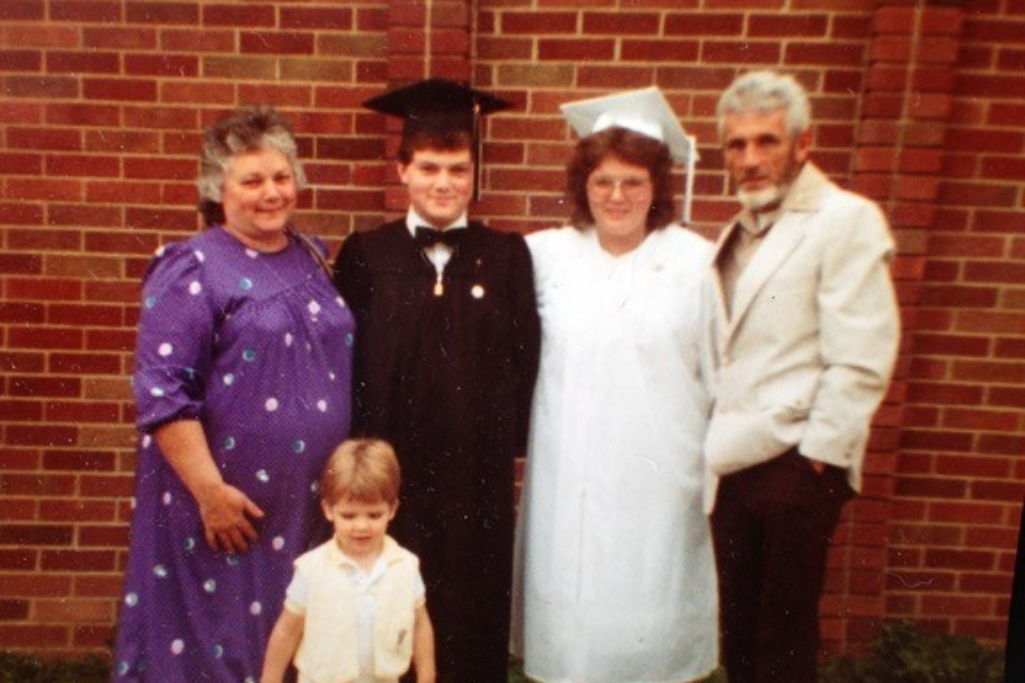 Lovins said he has fond memories of his unconventional upbringing, and even said his first memory is of his mother's high school graduation, the same day as his third birthday.
"My family made it very clear to me at a young age that you don't have an earthly father and we don't even know who it is, but you have a Heavenly Father who loves you, and they would continue to remind me of that," Lovins said.
"That's always been enough for me. I don't know any other way to say it. I was loved by so many different people. I'm blessed that God chose to put me in the family that He did."
Despite being content in his circumstances, Lovins said he never really shared his story until his early music career.
One night while performing with his college band at a local church, Lovins said he just felt compelled to share the story with the audience. The pastor commended him for doing so, and made him promise to continue sharing it.
Lovins now said he now makes it a point to share his story every time he is in front of a live audience.
"God just showed me clearly, 'There's a reason I wrote your story this way, and I'm going to have you share this and give you a platform to do it,'" Lovins said.
He formed his self-titled band just a couple of years after beginning to share his journey at shows. The group has performed at a variety of different venues and Southern Baptist Convention(SBC)-related events as well as at Southern Baptist churches, youth conferences, camps and "Who's Your One?" events.
"The SBC has been good to me over the years, and I'm so thankful," Lovins said.
Many concertgoers, particularly young women, will come talk to him after a show and tell him how they were impacted by his story.
One early example happened at a Fuge Camp. He shared his story and was later connected with a 16-year-old girl there who had an eight-month-old baby. Her story was very similar to Lovins' mother's, and the two were able to sit down and talk.
"All she needed to know was that there was someone in the world who had been through exactly what she was going through and made it," Lovins said. "That was life-changing for me. It helped me understand why my story was written the way that it was."
While he has been sharing his story from stage for years, Lovins said he had never found the song that felt right for putting the story to music. That was until three years ago when he came across a video of a friend singing the song lyrics that would later become "Constant."
"It just hit me like no song had ever hit me before," he said. "Just the whole idea that God is constant, and that He doesn't change and that He's great either way. That's totally how my family lived their life."
His friend agreed to allow the band to record the song. The band made the musical arrangements, connected with Lee to sing the second verse and eventually filmed the music video. Due to the pandemic, the full process took about three years.
Just as the band was getting ready to release the music video this spring, the topic of abortion came into the national conversation in a new way with rumors of, and eventual fulfilment of, the overturn of the historic Roe v. Wade court decision.
"I honestly just can't believe God's timing," Lovins said. "I don't necessarily get into all the policy things, but all I've done is just share my story, and I'm just thankful my family wasn't listening to the world. I'm just thankful that I had a shot at life."
Lovins said he hopes his story and song can be a part of the practical ministry to women that will be needed after the historic decision.
"I've met a lot of women who have come and told me their stories, and there are so many out there who have really struggled and just felt like they didn't have anybody to turn to," Lovins said.
"We need more people like my grandma who are going to be there and take somebody in no matter who they are and tell them God is constant. That's what's going to make a difference in this country. I think the church has got to step up and help."
For more information about the Jason Lovins Band, click here, and to watch the music video, click here.
(EDITOR'S NOTE – Timothy Cockes is a Baptist Press staff writer.)