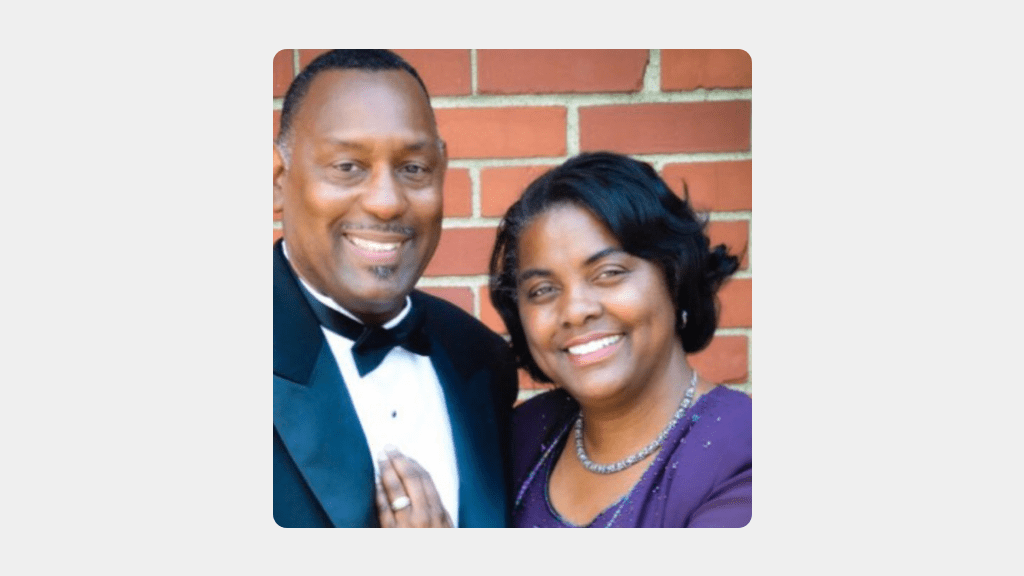 A Kentucky Baptist African American pastor who has been instrumental in the healing of racial relations along with having a passion for missions abroad, will be leaving the commonwealth to become president of Carver Bible College in Atlanta.
C.L. Jordan, the pastor of Bible Community Fellowship (BCF) in the Portland area of Louisville, officially starts at Carver on Feb. 1. He has been a 13-year board member at the college. He replaces Rev. Robert Crummie who died on Jan. 2 of this year after serving 20 years as president. It was shortly after Crummie's death that the board asked Jordan if he would consider becoming president.
Carver Bible College has a 77-year history and Jordan will become the sixth president.
His move to Carver Bible College leaves a void in Kentucky, where he has served two churches for 17 years. Jordan has been a friend to the Kentucky Baptist Convention (KBC), serving on the Mission Board and working part-time on staff at the Louisville Regional Baptist Association (LRBA).
He was pastor of Good Hope Baptist for three years and has been at Bible Community Fellowship the past 14 years. He planted that church in 2017 in the Portland neighborhood "in hopes of reaching Portland for Christ."
Jordan said they have led the church in ministering to 5,000 to 6,000 during that time with many outreaches, including 10 consecutive Thanksgiving outreaches. "We have witnessed some people in Portland who were hostile toward us in the beginning to become members of our church," he said.
Todd Robertson, the associational mission strategist for the LRBA, called Jordan "a great friend, great brother in Christ. He has been a huge asset, not only as a pastor in the community but very committed to serving the Portland community. He has carried that same level of commitment and work into the association."
Jordan said the KBC will always be in his heart.
"When I first came here as a pastor, I was not a Southern Baptist," he said. "Dr. Bill Mackey and Randy Foster were at my installation service at Greater Good Hope. They built a relationship with me that has been important in my life. Thank you to the KBC family that allowed me the opportunity to serve with the Mission Board and serve in Zimbabwe."
Jordan went to Zimbabwe on mission trips four times, including as the lead pastor in 2018. He also worked with a KBC program that mentored people who had been released from prison and was a one-time chairman of the Missions Mobilization Committee.
"I would like to say thank you. I love the KBC and will never forget them. They will always be in my heart," he said. "I solicit all the prayers of Kentucky Baptists. Thank God for CP (Cooperative Program)."
KBC Executive Director-Treasurer Todd Gray called him an "outstanding partner" and "true friend" to Kentucky Baptists.
"He has opened his church building for KBC evangelism training events, participated in a Zimbabwe missions partnership, as well as served on the Mission Board and the Administrative Committee of the Kentucky Baptist Convention," Gray said. "He is a true friend to Kentucky Baptists. While his presence and service will be missed here in the commonwealth, we are thrilled about the possibility of his life and ministry being multiplied as he invests in future kingdom leaders."
As for his move to becoming president of Carver, Jordan said he is humbled. His family and friends have been involved with the college for more than 40 years.
"It was not on my list of things to do," he said. "This is certainly a calling, which is the reason I'm going. The former president and I were great friends. Three years ago, he had thought about leaving the school and had spoken to the board prior to me replacing him. I wasn't really all in favor."
Jordan has helped unite African Americans and whites in Kentucky and he wants the predominantly Black Carver College to become more diversified.
"I'd love to reach out to the community at large and diversify and see the student body diversify," he said. "We've already accomplished that in leadership with faculty and staff. I'd love to see that happen at the student level. We want to continue, in the last days, preparing men and women. Our effort is to get them in the marketplace and putting people in the mission field."
The school offers studies in Bible and theology but also has degrees in psychology and business administration, he said.
Carver College was started by Talmage and Grace Payne in 1943. They were graduates of Moody Bible College in Chicago. They were missionaries in China when World War II broke out and couldn't get visas renewed to return. The Paynes came to Atlanta and started the college for African Americans with Moody as the model.
Jordan, 56, was also able to help name his successor at BCF in Keith Merriweather, who is from Louisville.
Jordan and his wife, Peggy, have two daughters, A'Kia and A'Keisha. He will be moving to Atlanta at the start of the new year.
(EDITOR'S NOTE – Mark Maynard writes for Kentucky Today, kentuckytoday.com, where this article first appeared.)