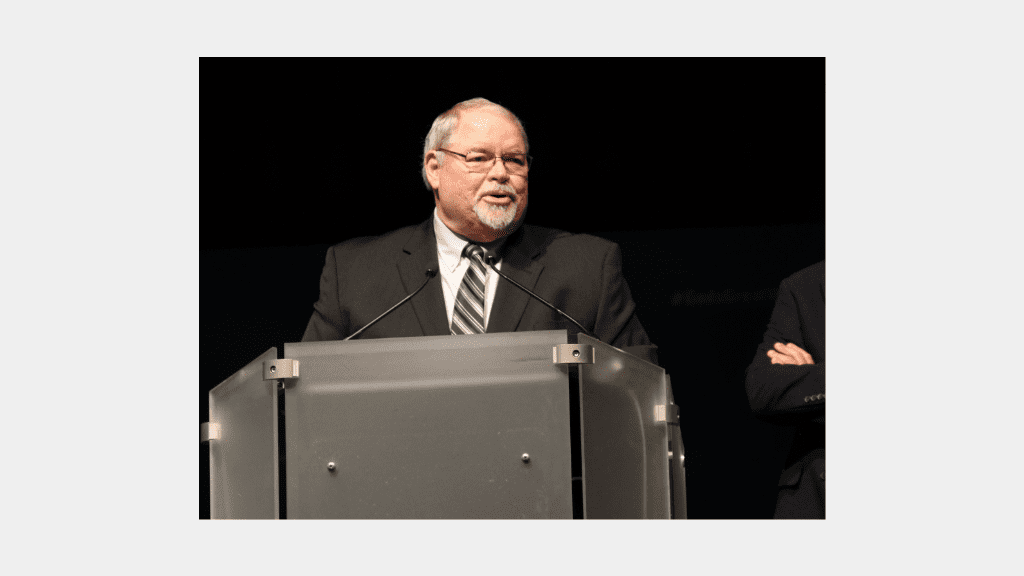 Leland Kerr, who retired June 30, spent five decades leading Southern Baptists.
He was a pastor, an associational missions director and church development director, working with seven churches in three states and three Baptist associations. For the last seven years he served as FaithHealth liaison with Wake Forest Baptist Medical Center. Kerr coordinated projects like the annual Mother's Day Offering with the Baptist State Convention of North Carolina (BSC), and helped lead FaithHealth's mission of connecting churches and their members to assist those struggling with health care or basic needs.
"I like what it means to get churches into their communities to meet the needs of those in need of health care," Kerr said. "I've really felt called to the position."
Even in retirement, Kerr knows the work of connection never ends. He spent the past few months meeting a new challenge head on – the COVID-19 pandemic and its devastating effects, especially on the poor.
"I think we've had to adapt to a new way of doing ministry, and the one-on-one, face-to-face work has been more difficult," he said. "It's more of a challenge to assist churches, but the needs are still there.
"But we work really well as a team in helping them do the problem-solving, the 'think-tanking.' We are using our creative energy to find ways to reach out to the community and reach out to churches in the community."
Ultimately, the pandemic has only changed the methods, not the work of FaithHealth, Kerr said.
Kerr's grace in handling the challenges of the pandemic speak to his lifetime of skills, his peers said.
"One of the things that makes Leland Kerr unique is that he has served North Carolina Baptists in almost every way conceivable: local church pastor, associational staff member, director of missions, and institutional representative through his role at Wake Forest Baptist," said Brian Davis, former BSC associate executive director-treasurer, who succeeded Kerr as FaithHealth liaison.
"I am hard-pressed to think of anyone else in recent memory that has served the Convention and its churches in so many ways. Leland is a uniquely gifted Baptist, who has uniquely served Baptists and brought great glory to the Lord Jesus Christ. I am glad to not only have served alongside him, but to call him my friend."
Gary Gunderson, vice president of Wake Forest Baptist's Division of FaithHealth, said what Kerr brought to his role is "an utterly unique perspective on the complex fabric of relationships between the Baptists of North Carolina – and broadly the churches of all sorts – and the medical center.
"He has transformed the relationships between the hospital and Baptist State Convention to reflect the shared ministry resting on that complex relationship, and taken us a long way from just talking about formal governance and funding," Gunderson said. "As meaningful as those are, the shared ministries of care, education, prevention and compassion are way more important to the lives of many thousands of people every year."
Gunderson also noted how Kerr, "a pastor's kid and a pastor and friend of many," managed to gain trust in working with hundreds of church leaders, including lay people and clergy.
"He sees with integrity how deeper values and shared work cross over what seems impossible," Gunderson said.
Kerr said he is most proud of strengthening Wake Forest Baptist's partnership with the Baptist State Convention "and hopefully extending that into more of a shared ministry of partnership – by working more closely with Baptist associations, by seeing ways to work with the North Carolina Baptists on Mission organization, by identifying specific needs in a church or association and then finding ways to have the convention fulfill that need."
Kerr identified the joy of the work he's accomplished in his lifetime through the Mother's Day Offering, a program that raises money for hospital patients and their families who need assistance in having bills paid at the hospital. When a patient is approved for assistance, Kerr said, he often receives letters or emails expressing gratitude. And then there are the telephone calls.
"To hear their joy," Kerr said, his own voice dropping in awe of the recollection. "Sometimes I could barely understand them for their tears. They didn't know someone would do something like that for them. It was just overwhelming to them."
(EDITOR'S NOTE – Les Gura is director of communications and a counselor with CareNet Counseling, an affiliate of Wake Forest Baptist.)