When Jon Azzarello started writing songs for Mercy Hill Church's worship ministry in 2014, he and the worship team had no plans of producing a full-length album. But six years later, they found themselves producing music on a weekly basis to record online services for the Greensboro church during the COVID-19 pandemic.
"In doing that, we saw that we had the ability to be able to put out a quality recording … and saw a need for our people to be able to listen to the music," said Joe Richardson, Mercy Hill's worship associate director. 
In April, Mercy Hill Worship began producing their first album, "Out of the Ruins," which was released Sept. 25. The title track was inspired by Isaiah 52. Azzarello, worship services director, said it's based on the story of God's people being in ruins and the prophecy that God would one day rescue His people from brokenness. 
"I think everyone would agree that the year 2020 sort of feels like ruins," Azzarello said. "Many people feel like their lives are kind of in shambles right now too … it feels like this is a time for the Church to rise up and to bring healing and to bring all of the signs of the Kingdom through Jesus.
"So that's kind of the heart and everything behind the album – how God is using the Church to bring the healing of Jesus to the city, and then to the region and then beyond that."
Azzarello believes the album is in line with Mercy Hill's mission statement to make disciples and multiply churches. He hopes "the message of God's Word through these songs would get into the bloodstream of our church and anybody who hears it, and it would lead them to put into practice what God has called us to."
"When you can combine the Word of God with music, it can cut to the heart in a way that very little other things can," Azzarello said.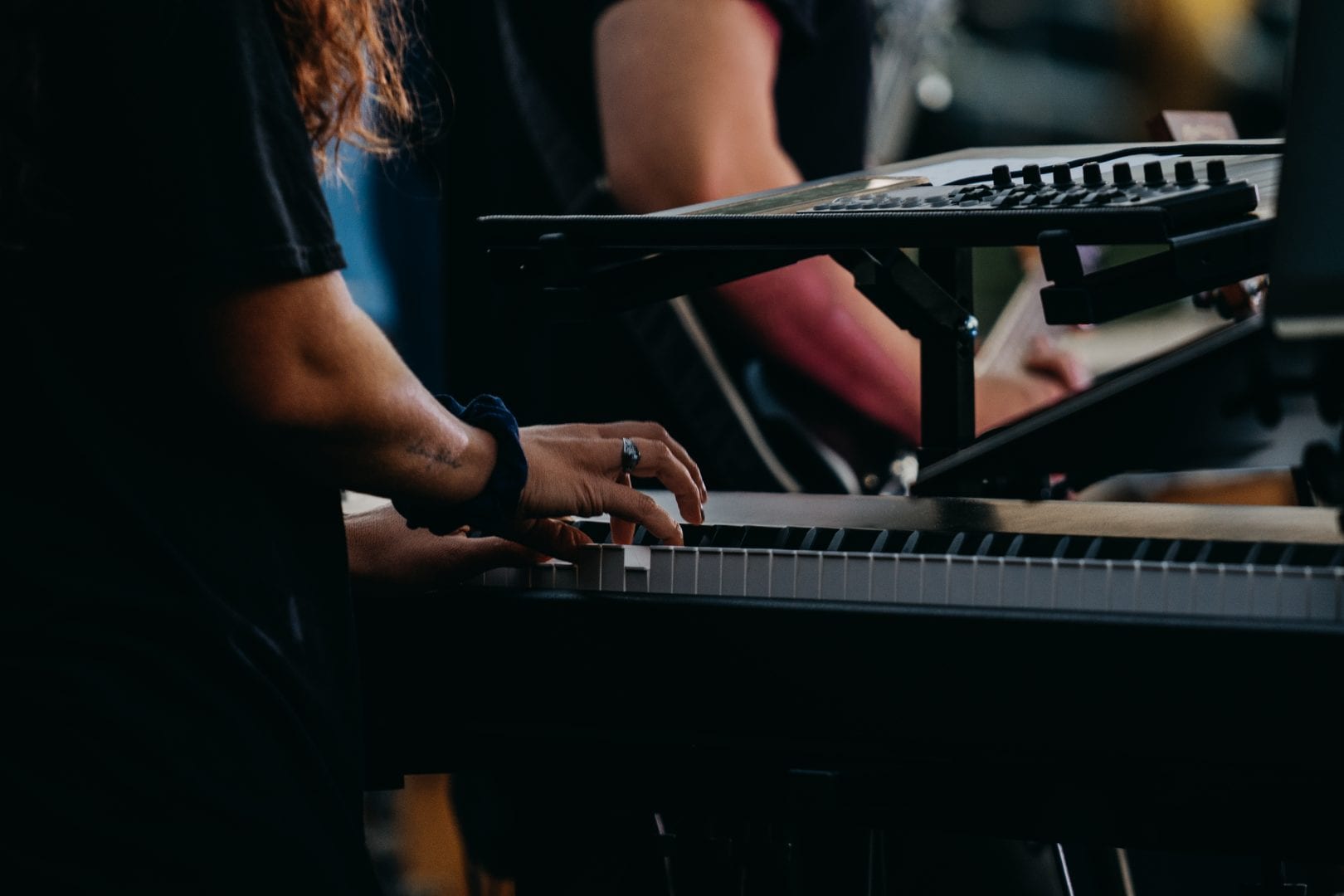 He and Richardson have already heard stories of how "Out of the Ruins" has made an impact on lives of people in and outside of Mercy Hill. The father of one of their worship leaders is not a Christian but has been listening to it. Members that were sent out of Mercy Hill to do missions work in other countries have found in it an opportunity to worship in their language and with familiar voices.
"Hearing testimonies of how the music has blessed them has been very encouraging as well and kind of a byproduct that we didn't necessarily know was going to happen," said Richardson.

Worship through songwriting
When asked about particularly significant tracks on the album, Richardson chose "All I Need."
"While the things of this world last for a minute, the good news of the gospel, what Christ has done for us, our relationship with God is eternal," Richardson said, describing its message. "Being able to sing that, declare that in the chorus … through the season that I've been in, has been great."
The song's bluesy undertones reflect a newer musical experience for the team.
"It's kind of trailblazing a new genre that we have been trying to write and play in, so that was a lot of fun," Richardson said. 
"Good Shepherd" is a personal prayer for Azzarello. The song closes with these lyrics: 
Good Shepherd won't You rest my soul
In Your presence where I belong
Good Shepherd won't you lead me home
To the place where I belong
This truth I know so well inside my mind
Move it to my heart and all my life
"I know that hope and fulfillment and peace are found in the presence of Jesus," Azzarello said. "Though I know these things in my mind, my heart still is prone to wander." 
Richardson wrote and produced the instrumental ending to "Good Shepherd," which Azzarello described as music that allows listeners to "think about and ponder God's love for us and how He is the Good Shepherd, and it gives you a chance to let that truth sink down into your heart."
"Songwriting, for me, is part of my time with Jesus," Azzarello said. "The process of writing songs has helped me to grow and to meditate on the Word in a way that I wouldn't have otherwise."
"Out of the Ruins" is available on all streaming platforms. Preview it below.