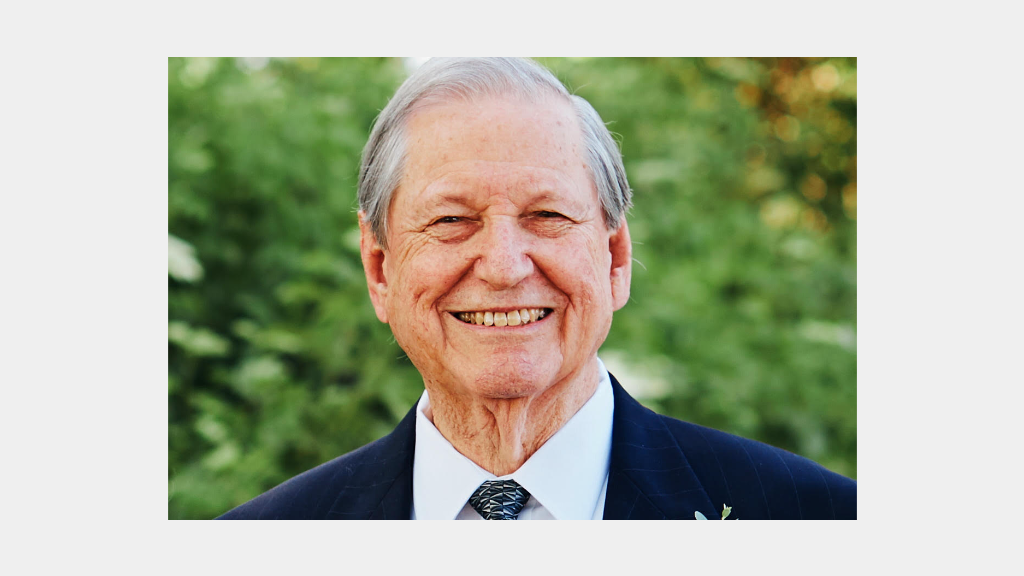 Longtime North Carolina Baptist pastor Ned Mathews died Oct. 16. He was 87.
Mathews pastored N.C. churches for more than 60 years. After 16 years at Cresset Baptist Church in Durham, he served 19 years at Parkwood Baptist Church in Gastonia until his retirement. Mathews then taught at Southeastern Baptist Theological Seminary (SEBTS) for 10 years while continuing to preach and serve various churches as interim pastor.
Jeff Long, current senior pastor of Parkwood Baptist, said Mathews "served Christ with a life of utmost integrity, undaunted courage and an unwavering commitment to preaching the Word of God. His godly influence continues to impact my life and the congregation of Parkwood, where he faithfully pastored for 19 years."
Long previously served Parkwood as youth pastor when Mathews was senior pastor, and then succeeded him in 1999. Mathews was only the church's second pastor, following founding pastor M.O. Owens. 
Mathews earned an associate degree from Bluefield College, a bachelor's degree in English from East Tennessee State University, a master of divinity from SEBTS and a master of theology and doctorate in theology from the University of South Africa.
"Ned Mathews was a wonderful man of God and a great gift to Southern Baptists," said SEBTS President Danny Akin. "He was a faithful pastor and expositor, a leader in North Carolina during the Conservative Resurgence and a respected teacher at Southeastern Seminary following his retirement from the pastorate.
"He was also my encourager and friend. My life was richer because our Lord allowed our paths to cross."
Mathews held several roles in Southern Baptist life throughout his ministry, including vice president of the N.C. Baptist Pastors' Conference and vice president of the Southern Baptist Convention's Pastors' Conference. He served as a trustee of what was then the Baptist Sunday School Board (now Lifeway Christian Resources) and chairman of the board of trustees of SEBTS.
Mathews also founded Cresset Christian Academy in Durham. He was the author of More Than Expected: A Pastor's Journey and general editor of Text-Driven Preaching.
Mathews is survived by his wife of 62 years, Shelby Davis Mathews.
For more information regarding memorials and funeral details, click here.