Jamie Dew, president of New Orleans Baptist Theological Seminary (NOBTS) and Leavell College, added to his administrative team with the appointments of a new vice president and associate vice president. Dew made the announcement Nov. 25.

Dew appointed long-time Florida pastor Mike Wetzel to serve as vice president for institutional advancement. Chris Shaffer, who currently serves as assistant to the president, will move into the newly-created administrative role of associate vice president for institutional strategy.

"With these additions, I sense the favor of God in assembling a fantastic administrative team," Dew said. "As a new president, I take courage knowing that God has given me a team characterized by wisdom, talent, compassion, and vision. And even more, I'm deeply encouraged by the unity and camaraderie within this team.

"Our team was already fantastic," he continued. "But the additions of Dr. Mike Wetzel and Dr. Chris Shaffer are the icing on the cake!"

Mike Wetzel, who earned his master of divinity and doctor of ministry degrees from NOBTS, joined the administrative team at his alma mater after 27 years as pastor of The Island Chapel in Tierra Verde, Fla. He planted the church in 1991 while serving as a church planter apprentice with the Home Mission Board (now the North American Mission Board). Wetzel had been tasked with starting a new church every six months. He already planted two other churches before planting The Island Chapel. Instead of moving on to plant another church, Wetzel was able to stay on as the pastor. He and his wife, Maria, planted their lives in Tierra Verde, and God has blessed them with a vibrant church family.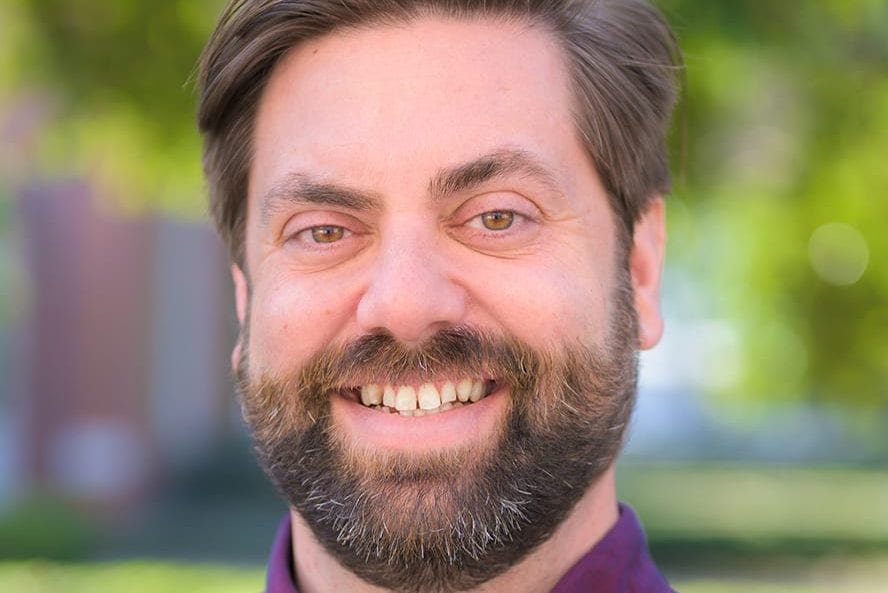 When Dew contacted Wetzel about the vice president for institutional advancement, he agreed to pray about the opportunity. In the past, when job offers came Wetzel's way, God answered quickly and he continued to lead The Island Chapel, a role which has given him great joy. This time was different. According to Wetzel, God didn't give him an immediate "yes" or an immediate "no." The Wetzels committed the opportunity to prayer and slowly walked through the interview process. Before long, God's answer was "yes" and the Wetzel's decided to answer His call.

"We feel like we are giving up our Isaac," Wetzel said. "When God speaks to you, you do what He asks."

Wetzel announced the upcoming move to his church on Nov. 24. His last Sunday at The Island Chapel will be Dec. 15.

"We are thrilled to have Dr. Mike Wetzel joining the team as vice president for institutional advancement," Dew said. "In our search, we looked for someone who not only knew the NOBTS family well, but could also tell the story with clarity and passion, cultivate close relationships with our donors, and could execute our advancement strategy. Mike is a perfect match for this and he has a proven track record in advancement."

As vice president for institutional advancement, Wetzel will lead the seminary's fundraising efforts and oversee donor relations. And as a long-time pastor, Wetzel plans to bring pastoral care and concern as he connects with donors who are passionate about building God's kingdom. At NOBTS and Leavell College, the key focus of fund-raising efforts remains on student scholarship. Wetzel knows the financial challenges facing seminary students and is passionate about helping men and women prepare for ministry.

Wetzel is no stranger to the fund-raising efforts at NOBTS. He and his wife are long-time seminary donors and members of the Foundation Board. The relationships they have developed in the seminary donor community will be a great asset to his leadership. Wetzel, who led the seminary's degree program at the Hardee Correctional Center from 2015 to 2019, gained critical advancement experience as he helped secure funding for the prison program.

Chris Shaffer, assistant to the president since 2017, will assume the newly-created role of associate vice president for institutional strategy in January. Shaffer, who graduates with the doctor of philosophy degree in theology from NOBTS this December, earned two other degrees from the seminary (the master of divinity and master of theology degrees).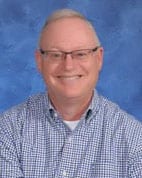 In the new role, Shaffer will serve as a presidential liaison and oversee alumni relations, denominational relations and strategic initiatives. Shaffer will also manage the agenda for meetings of the president's cabinet. In many of the tasks, Shaffer will serve as a relationship builder and facilitator.
Shaffer said that he is excited about serving the 26,000 NOBTS alumni who serve around the world as pastors, counselors, missionaries and denominational leaders. He also expressed his eagerness to foster closer, deeper relationships with Southern Baptist churches, entities and ministries and partner with them to do gospel-centered kingdom work.

"Dr. Chris Shaffer has proven himself to be an invaluable asset to NOBTS and Leavell College," Dew said. "His administrative and relational giftings perfectly suit him for his new role."

"While he has already accomplished so much for the institution, this new position maximizes his abilities and will provide much-needed support and direction to our efforts in alumni and denominational relations," Dew continued.

Shaffer is uniquely prepared for the role due to his training and job experience before he surrendered to ministry. After completing bachelor of science and master of science degrees in political science, Shaffer worked for eight years as a staff member for the Florida state legislature. The job involved relationship building and learning to treat those with different ideas with dignity and respect. Since surrendering to God's call to ministry, those same skills have helped him become a better minister and Christian academic.

Shaffer and his wife, Vanessa, have a son named Thaddeus. Though Shaffer is serving as interim pastor of Christ Baptist Church in Harvey, La., he and Vanessa are members of Level Ground Community Church in New Orleans. Level Ground is a multi-ethnic church in an economically-challenged neighborhood. Over his ten years in New Orleans, Shaffer said that God has given him a deep love for the city and a deep sense of calling to plant his life here.

(EDITOR'S NOTE – Gary D. Myers is director of communications for New Orleans Baptist Theological Seminary.)