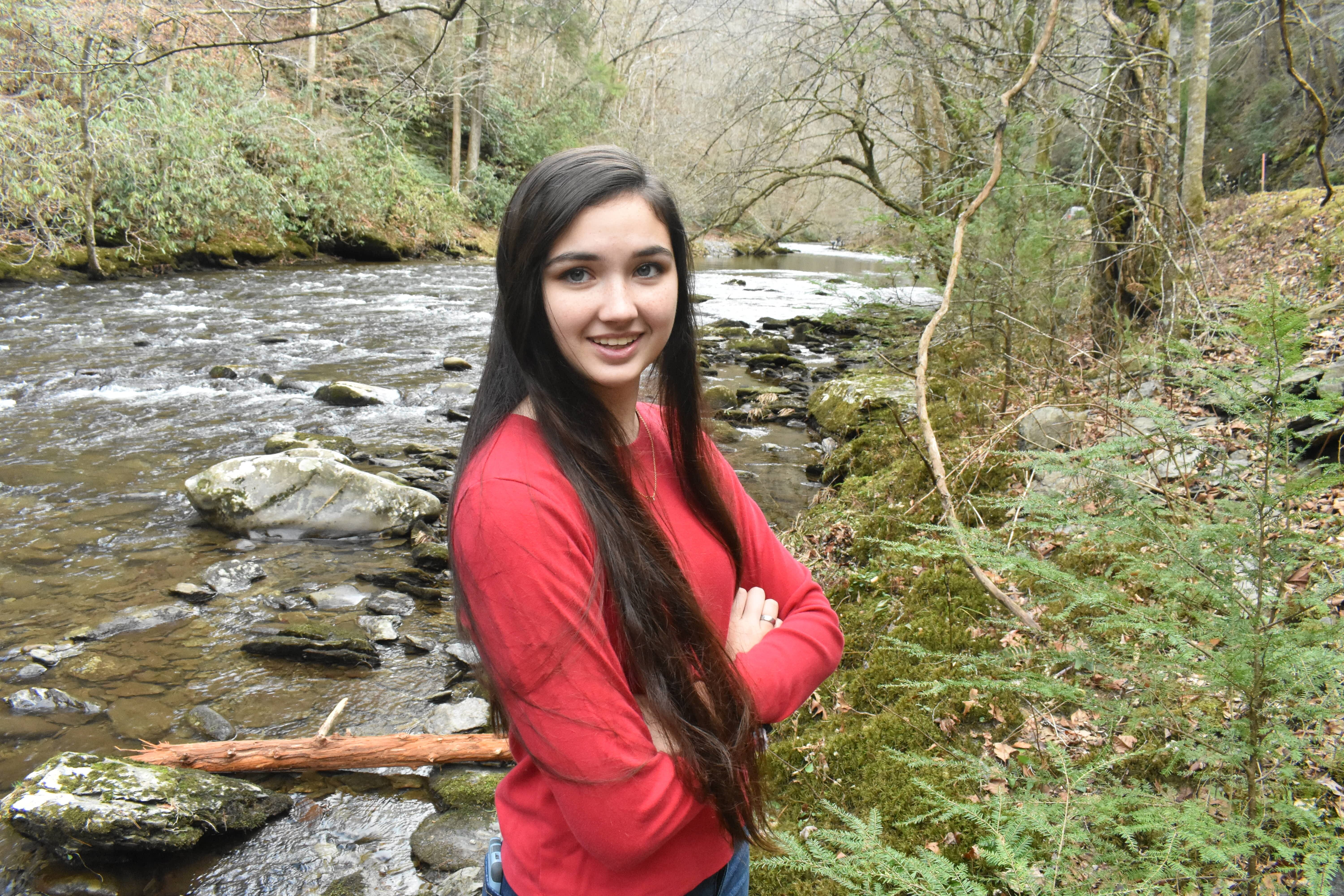 Madeleine Davis of Deep Springs Baptist Church in Peachland, N.C., has been selected by Woman's Missionary Union (WMU) as a national Acteens panelist.
Acteens is the WMU-sponsored missions group for girls in grades 7-12. For the past 50 years, Acteens has provided generations with the opportunity to grow in their faith with others who share the same goal: to be actively involved in missions. This includes learning about missions, praying for missions, supporting missions, doing missions and telling others about Jesus.
National Acteens panelists must demonstrate academic excellence, leadership skills, and involvement in church and community. Davis has been involved in Acteens for the past five years and has been a state panelist every year since 2017.
Reflecting on the importance of living a missional lifestyle, Davis said, "I believe whole-heartedly that missions should be the very heart of every Christian.
"Living a missions lifestyle means to understand our role on this earth and to abide in Christ so deeply that you constantly see and seize opportunities to lend a hand to someone and share Christ," she continued. "Caring for one's physical needs opens doors for us to also share Christ and care for their spiritual needs."
Deborah Taylor, an Acteens leader in North Carolina and member of the WMU of North Carolina's executive board, first met Davis at a state missions event at Shelby Mission Camp.
"Maddy was in middle school at the time," Taylor recalled, "but she became a natural leader in her ministry group. By the end of the week, even the older girls were looking to her for direction and ideas."
Today, Taylor describes Davis as a "strong young woman who can articulate her beliefs and encourage and motivate others."
Davis will serve alongside three other panelists: Jada Hanson of St. Stephen Missionary Baptist Church in La Puente, Calif.; Hannah Howard of Retama Park Baptist Church in Kingsville, Texas; and Myriam Romero of Freeman Heights Baptist Church in Garland, Texas.
"We are so proud of these dynamic young women and their commitment to grow in their faith and share Christ with others," said Heather Keller, ministry consultant for children and students, national WMU. "As they continue to seek God's direction for their lives after high school, they go with a firm foundation based on their faith in Christ, biblical knowledge, and the benefit of godly leaders who have poured into them during these formative years."
These four panelists were to be featured during Blume, a missions gathering for girls, July 8-11, 2020 in Memphis, Tenn. However, due to COVID-19 concerns, Blume has been postponed until summer of 2021. In the meantime, these girls will continue to take an active part in planning this event for 2021.
They will serve through 2020, and each will receive a $1,000 scholarship from the WMU Foundation. They may also have speaking opportunities in their respective states and will write blogs for Acteens at wmu.com/students.
(EDITOR'S NOTE – Abigail Lawson is a junior at Samford University majoring in communication studies. She is serving as an intern at national WMU this spring.)