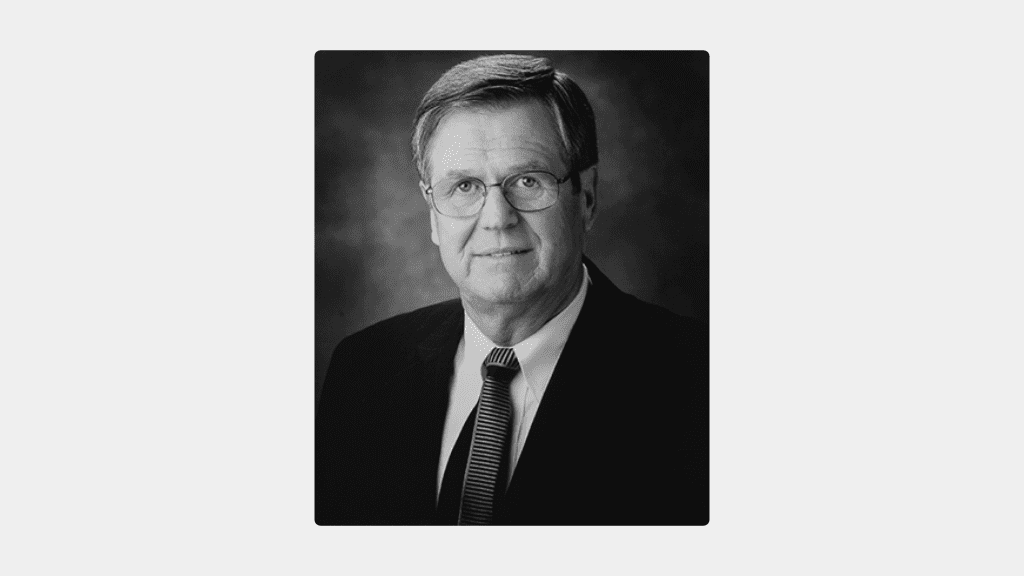 Jim Royston, former executive director-treasurer of the Baptist State Convention of North Carolina (BSC), died Tuesday, June 29, following a recurrence of cancer. He was 73.
Royston led the work of the state convention from 1998 until he resigned in 2005 to return to the pastorate. A native of Johnson City, Tenn., Royston served in a variety of ministry roles in North Carolina and his home state of Tennessee.
Early in his ministry, Royston served on staff at the Mecklenburg (now Metrolina) Baptist Association and later became pastor of First Baptist Church of Huntersville, N.C., in metro Charlotte.
Immediately prior to becoming the BSC's executive director-treasurer, Royston served as pastor of Colonial Heights Baptist Church, in Kingsport, Tenn., from 1991 to 1997. After leaving the state convention, Royston served as senior pastor of First Baptist Church in Mooresville, N.C.
Recently elected Executive Director-Treasurer Todd Unzicker praised Royston's legacy of faith.
"Jim served N.C. Baptists faithfully, and the faith that he proclaimed is now a reality in his own life," Unzicker said. "We look forward to building upon his legacy as we become a movement of churches on mission together."
Milton A. Hollifield Jr., who served on the convention staff with Royston and followed him as the BSC's executive director-treasurer, described Royston as a caring, creative and forward-thinking leader.
"Jim loved the Lord, loved his family, cared for people, strengthened local churches and was committed to the work of the state convention," Hollifield said. "I was blessed to have the opportunity to work very closely with him. Much of what I know about serving as executive director-treasurer is what I learned from Jim."
Hollifield, who retired in February, also credited Royston with emphasizing church planting in the state. When Royston left the state convention in 2005, an average of 75 new churches were started every year. Just prior to his departure, Royston worked to provide training for church planters in seven different languages.
Lynn Sasser, a longtime executive leader with the state convention, served on the search committee that recommended Royston to become executive director-treasurer. Royston and Sasser first met in seminary, where they developed and maintained a close friendship through the years. Royston later hired Sasser to the convention staff in 1999.
"Jim was a great friend who was always available for conversation," Sasser said. "He was a great leader who served well in every position he was called to."
John Butler, the BSC's current executive leader for Business Services, served as president of the state convention's board of directors in 2004 and 2005 during Royston's final two years as executive director-treasurer.
"Jim was a statesman, a gifted mediator and a friend to everyone," Butler said. "He cared more about people than programs and more about the mission than getting credit for the mission's success. His legacy of missions and ministry partnership will not be forgotten."
Greg Mathis, pastor of Mud Creek Baptist Church in Hendersonville, echoed Butler's sentiments. Mathis served as president of the state convention in 1997 when Royston was nominated and elected executive director-treasurer.
"I remember Jim as being very committed to the ministry of the Baptist state convention," Mathis said. "His heartbeat was for missions and evangelism."
Current state convention staff member Merrie Johnson served on staff with Royston when he pastored Colonial Heights Baptist Church in Tennessee. Royston recommended Johnson when Hollifield was searching for someone to lead the state convention's youth evangelism and discipleship ministry. Johnson has now led that work in North Carolina for 20 years.
"Dr. Royston was one of the most unifying leaders I've ever had the privilege to work with," Johnson said. "He knew how to motivate people toward kingdom purposes which allowed everyone to come together around the goal of impacting the church and the community."
Royston graduated from Carson-Newman College in Jefferson City, Tenn., and Southeastern Baptist Theological Seminary in Wake Forest, N.C., where he earned a master of divinity and a doctor of ministry. He also received an honorary doctorate from Campbell University.
In addition to his ministerial service, Royston enjoyed carpentry and worked on a number of projects with Habitat for Humanity and N.C. Baptist Men, now known as Baptists on Mission.
Royston was preceded in death by his parents and two sisters. He is survived by his wife of 55 years, Jeannie; a son, Jeff, and his wife, Kelly; a daughter, Jennifer Fielden, and her husband, Kevin; four grandchildren; two great-grandchildren; a brother; three sisters; and several nieces, nephews and cousins.
Royston's funeral will be held at Colonial Heights Baptist Church in Kingsport, Tenn., on Saturday, July 3 at 11 a.m. with visitation to follow. A graveside service will be held on Sunday, July 4 at 2 p.m. at Gunnings Cemetery. Both the funeral and graveside services are open for all who wish to attend. Arrangements are being handled by Hamlett-Dobson Funeral Homes.