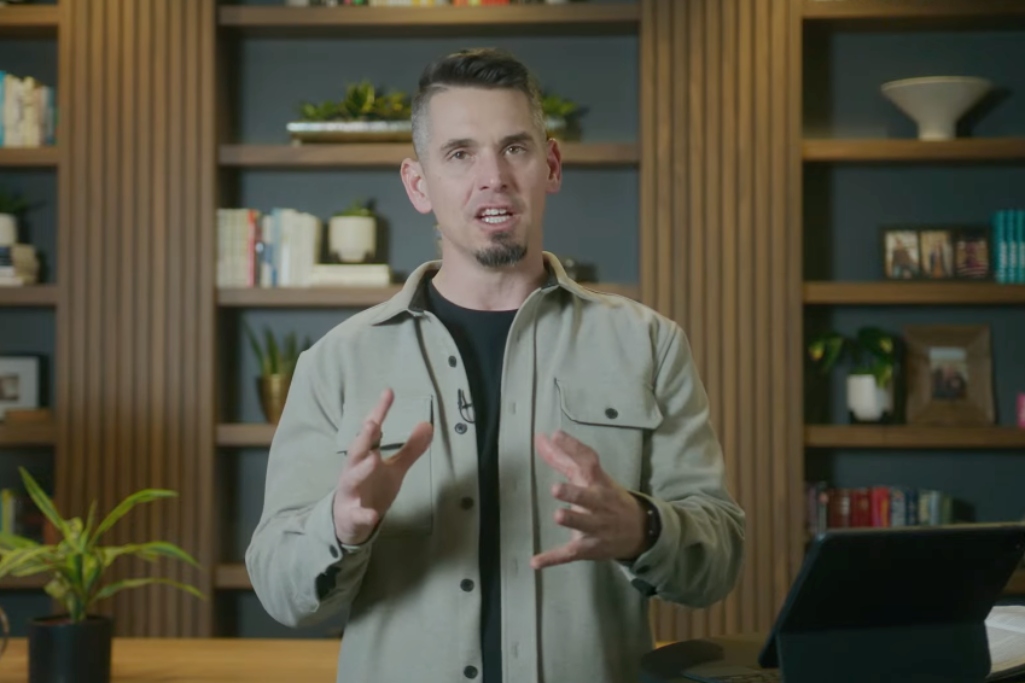 LAKE FOREST, Calif. (BP) — Saddleback Church is considering whether to appeal a vote of being found not in friendly cooperation with the Southern Baptist Convention, but regardless plans to "continue our 43-year partnership with our local association and state convention," Lead Pastor Andy Wood told Baptist Press.
"If we choose to appeal this decision it will be based on a desire to help serve other SBC churches," he wrote in an email.
Saddleback recently released a video featuring Wood explaining the church's position on women in ministry.
He explained that while the church believes women can be empowered with spiritual gifts, including preaching, those gifts are exercised under the authority of the elders of the church, a role he says is limited to men at Saddleback.
At their February meeting, the Executive Committee affirmed a recommendation by the Credentials Committee to deem Saddleback "not in friendly cooperation with the Southern Baptist Convention." The Credentials Committee cited the role and function of Stacie Wood, the pastor's wife, as teaching pastor at Saddleback for its recommendation.
Saddleback was one of six churches voted for disfellowship. Action was taken against five of the churches because they have women in the role of senior pastor or teaching pastor.
SBC Bylaw 8 states that a church may submit a written appeal "at least 30 days prior to the Convention's annual meeting." Such an appeal this year would need to be submitted before May 14.
In the recent video, Wood pointed to church's interpretation of Scripture as the basis for Saddleback's approach to women in ministry.
However, the word "complement" or a variation thereof isn't used in the video. When asked by email if that was intentional, Wood said, "The intended audience for my recent video is the Saddleback Church family. In the video, I stated our beliefs without using terms that could be unnecessarily confusing or divisive."
In the video, Wood said it is important to look at God's original design versus the dangers of sliding into a "trajectory hermeneutic" which places Scripture in a secondary role to culture's influence.
"We're trying to go back to God's intended design of what He teaches in Scripture and His intention for the local church," said Wood.
The Saddleback pastor cited their interpretation of Bible passages such as:
Romans 16 which mentions Phoebe, a deaconess, and Priscilla and Aquilla, who were influential leaders in the early Church
Romans 16:6-7, he said, notes a woman named Junia as among the early apostles
The passage 1 Timothy 2:12 often comes up in these discussions, said Wood, and he believes it is helpful for discerning between the office of the elder and the gift of teaching.
"An elder can empower women and mobilize women to use their spiritual gifts in the local church. And we see this from a descriptive angle all throughout the course of the New Testament," he said.
"Conservative, Bible-believing theologians" interpret the passage differently, Wood said. He believes the text is about the authority elders have in authorizing who can use gifts, such as teaching, in the local church.
"Just like Paul gives order in a home with a husband being the head of a household, he's saying, 'I don't permit a woman to come in and seize that role.' So, when a woman teaches in a local church, she's teaching in conjunction with the authority of the church … [and] uses that spiritual gift under the authority of the eldership or the leadership of the local church."
Saddleback ordained three women in May 2021 to various ministry positions with the title of "pastor." A little over a year later, founding pastor Rick Warren announced his plans to retire by that September and named Wood his successor.
On Oct. 9, 2022 Stacie Wood preached a message at Saddleback titled "The Courage to Slow Down." In comments to BP at that time, Andy Wood clarified that he and his wife are not co-pastors, but he serves as lead pastor while she is one of the church's teaching pastors.
(EDITOR'S NOTE – Scott Barkley is national correspondent for Baptist Press.)