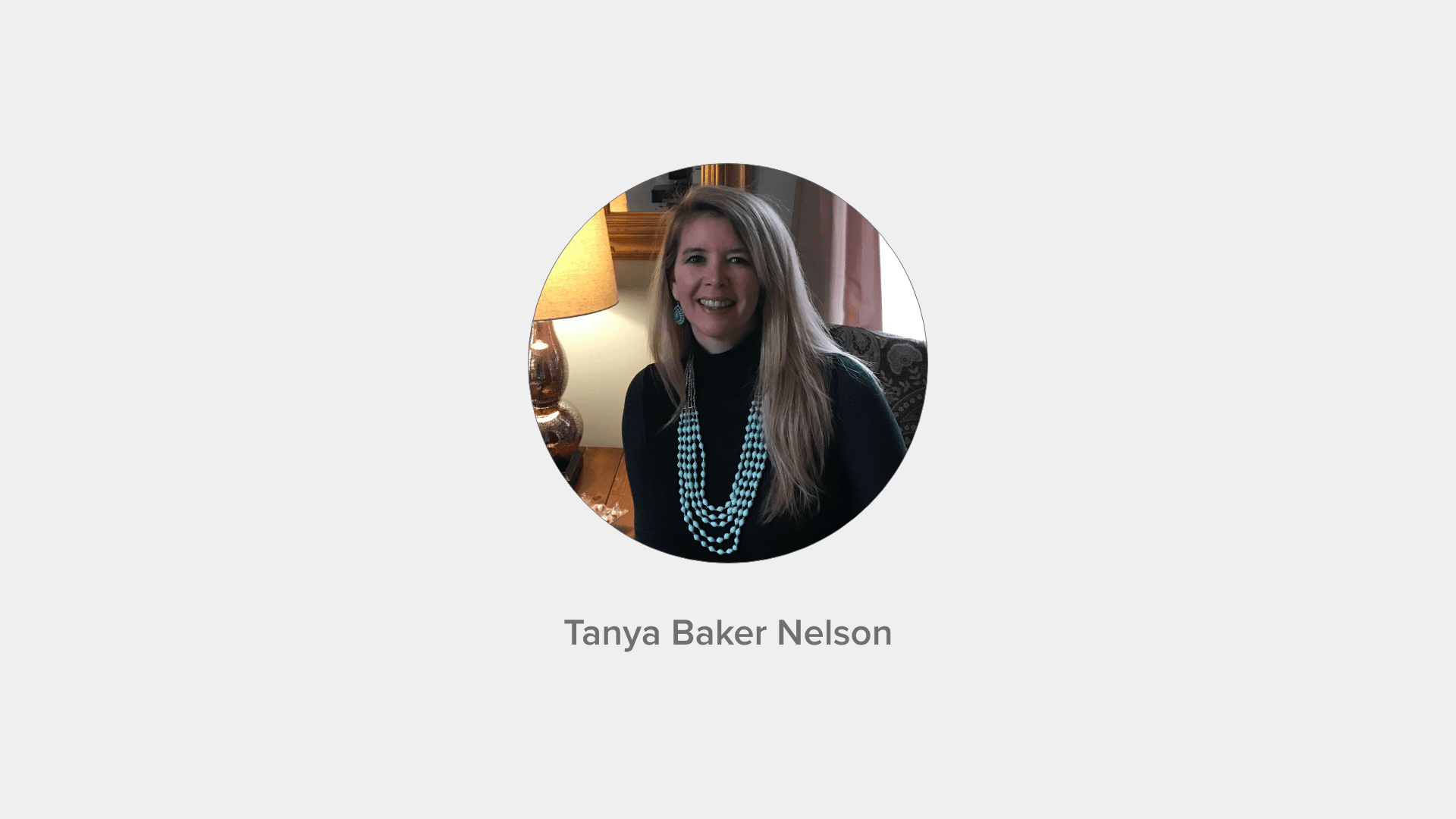 When Tonya Baker Nelson's Sunday School class decided to do a community project, something inside compelled her to take a bold step. Building another handicap ramp just wasn't enough. Before she had time to hesitate, an idea was born: "We could open a pregnancy center."
That was more than a decade ago, and she's been marching forward ever since. Today, Nelson serves as the CEO of Your Choice Pregnancy Clinic in Raleigh, N.C., and Hand of Hope Pregnancy Resource Center in nearby Fuquay-Varina, which offer pregnancy and sexually transmitted infection testing, informational ultrasounds, abortion education and life skills training for men and women.
The organization has deep roots in the Christian faith, which Nelson credits as the sustaining core of their work. Crisis pregnancy ministry is emotionally taxing. That, coupled with an uphill legal battle, has tested her mettle over the past year, but she's as ambitious as ever.
"I will run to face [Goliath] because I know God is not on my side, I'm on God's side," Nelson said.
Nelson didn't hesitate to admit her fears, however, especially as she reflects on the early days. She had no experience operating a not-for-profit organization.
"I am in so far over my head," Nelson thought.
But right from the beginning, she said, "the Lord starting putting the right people in the right place at the right time."
Ending late-term bureaucracy
Hand of Hope outgrew two properties in Fuquay-Varina within a few years of their 2005 launch, eventually settling in a midcentury colonial-style residence near the center of town.
Nelson opened a second location on the southwest side of Raleigh in 2012, called Your Choice Pregnancy Clinic, which became the focus of a controversial legal battle after purchasing property in late 2015 next to A Preferred Women's Health Center, a clinic which specializes in abortion procedures.
Initial plans to move into the new facility developed normally.
Your Choice filed a rezoning application in early 2016 that made its way unhindered through standard procedure, including reviews in neighborhood meetings, the Citizen's Advisory Council and the Raleigh Planning Commission.
The planning commission approved the request by a 10-0 vote, clearly stating that reclassifying the one-acre property from residential to mixed-use office space fell within established guidelines. Nearly all of the nearby properties on the street had already been rezoned in similar fashion.
The city council must review rezoning requests, so the application came up for consideration in a meeting June 21. The abortion provider next to the property and its supporters, fearing so-called patient harassment, obtrusive picketing and "physical violence," voiced opposition to the pregnancy center – even objecting to the three-minute time limit on discussion. Nearby residents were largely in favor of the pregnancy center.
The council tabled the issue after discovering a typo in the meeting time indicated on the notice sent to nearby property owners, who were invited to attend the session.
When the issue was reintroduced a week later, Nelson said the tone of the room had changed. Only one resident offered testimonial, expressing favor for the pregnancy center since it was not a large operation that would generate traffic in the neighborhood.
The council then voted unanimously to deny the rezoning request, citing the city's potential to draw higher tax revenue if the street was collectively rezoned to allow for "larger, more coordinated office development."
In August, Hand of Hope filed a federal lawsuit against the City of Raleigh's decision, claiming a violation of constitutional First and Fourteenth Amendment rights, as well as a breach of federal law protecting religious land use.
The suit is ongoing; meanwhile an additional legal front appeared when the city attorney reinterpreted the pregnancy center's designation as a civic group – which doesn't require the property to be rezoned – rather its previous designation as a medical facility. The attorney's pronouncement effectively overturned the council's decision to deny Your Choice the ability to move into their facility.
Nelson said the reversal was good news, but the issue still isn't resolved. The attorney's decision is open to appeal, which the abortion clinic filed Dec. 26.
At this point it's unclear when either the appeal or the lawsuit will be resolved. For now, Your Choice's Jones Franklin Rd. facility sits unoccupied, as it has for more than a year.
The courage to be pro-life
The Biblical Recorder asked Nelson what it's like leading an emotionally demanding ministry while also navigating tortuous legal obstacles.
"It's intimidating, if that's what you're asking, but it's the right thing to do." she said. "I knew it was going to be a little difficult.
"I like the stress and pressure. Steam makes the engine turn," she said, quoting her father.
The work Hand of Hope staffers undertake at the pregnancy center can be heart-rending, as they counsel men and women considering abortion. Nelson relies on her faith to keep going. She trains the staff to do the same.
"I can't take the glory when they decide to keep the baby," she said, "and I can't bear the burden when they don't. We leave the results up to God."
Nelson's approach, however, shouldn't be mistaken for disinterest – just the opposite. Abortion isn't merely a political talking point for her. It's personal.
"I completely understood the pressures to abort your child," she said, referring to her own unplanned pregnancy in her early 20s.
She's also adamant that abortion is a problem inside the Christian community, not just for secular outsiders. LifeWay Research released a study in 2015 showing 43 percent of women who have had an abortion were attending a Christian church at the time.
"The church is pouring millions of dollars into the abortion industry," Nelson said.
She didn't claim to know why that is the case, since most evangelicals are appalled by abortion, but she suggested it has to do with the way many churches treat abortion as an unforgivable sin, keeping guilt-ridden women in the shadows.
LifeWay's research supports her conclusion: 49 percent of women who have had an abortion agree that pastors' teachings on forgiveness don't seem to apply to terminated pregnancies.
People are ashamed to come forward, so they don't get the support they need, and they're unable to help others in similar circumstances.
Nelson not only wants pastors to speak about abortion with more grace, but also more often.
"We're very thankful for those pastors that do a [Sanctity of Life] focus every January," she said, "but abortions happen February through December."
She continued, "I believe the Lord is looking for men and women in positions of authority and influence to say [to churches], 'You've been quiet long enough.'"
In the meantime, Nelson is more than willing to suggest ambitious pro-life ideas for the next Sunday School community project.
(EDITOR'S NOTE – Jan. 22 is Sanctity of Human Life Sunday, a day designated to reaffirm the value of all humans. Seth Brown is content editor for the Biblical Recorder, newsjournal of North Carolina Baptists.)
How to get involved:
Take an on-site tour. See Hand of Hope's pro-life ministry up close.
Invite Tonya Baker Nelson to speak at your church or Bible study group.
Engage on social media. Support Hand of Hope's ministry by sharing information and updates on Facebook (@AHandofHope), Twitter (@HandofHopePRC) and Instagram (@HandofHopePregCenters).
Hand of Hope Pregnancy Resource Center
607 North Ennis Street
Fuquay-Varina, NC 27526
(919) 577-8002
handofhope.net
Your Choice Pregnancy Clinic
1522 Jones Franklin Road
Raleigh, NC 27607
919-758-8776
yourchoicepregnancyclinic.com