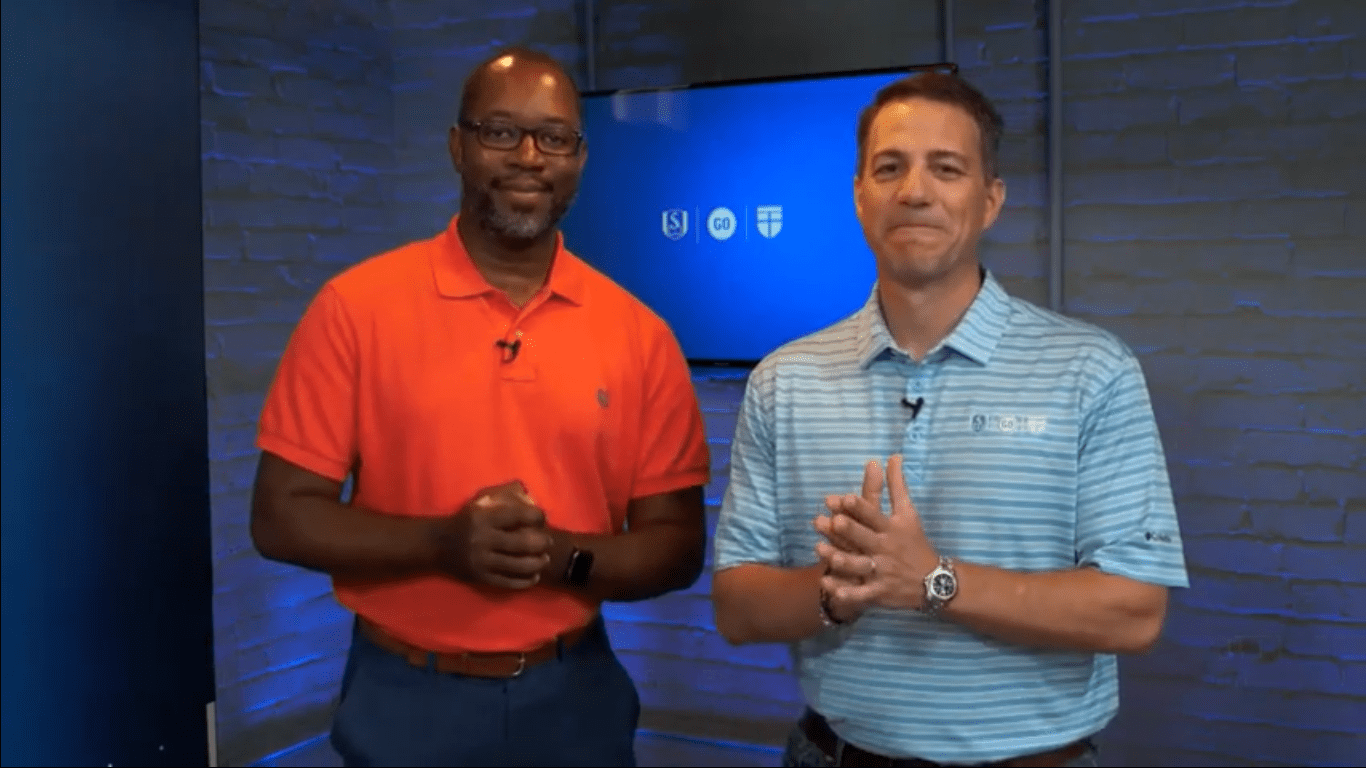 While COVID-19 kept Southeastern Baptist Theological Seminary (SEBTS) friends and alumni from gathering together at the 2020 Southern Baptist Convention (SBC) Annual Meeting, more than 1,200 registrants joined virtually for the Southeastern Alumni & Friends livestream June 10.
SBC President J.D. Greear and SEBTS President Danny Akin addressed the audience on issues of racial reconciliation, pastoral ministry in 2020 and the upcoming presidential election in November.
Kicking off the livestream event, Greear expressed his gratitude for SEBTS' leadership in its "theological depth and evangelistic zeal." Greear referenced Psalm 46:10, which reads, "Be still, and know that I am God. I will be exalted among the nations, I will be exalted in the earth!"
"During this time we've been forced to be still, but that does not mean that God is not on the move. He is pursuing his agenda to be exalted among the nations," said Greear.
Akin followed Greear's address by providing a brief update on SEBTS' encouraging growth and health during COVID-19.
"These have been some of the most unusual days in the history of Southeastern Seminary, yet at the same time God has been unbelievably kind to us in pouring out His blessings," Akin said.
Ronjour Locke, director for the Center for Preaching and Pastoral Leadership at SEBTS, transitioned to a Q&A time with Akin and Greear. The first question centered on racial reconciliation.
"I think [the most] segregated hour is 5-6 p.m. around the dinner table," Greear said. "It's because we don't have integrated relationships and lives, [and] our churches reflect that."
Akin said listening breeds empathy, and believers should be quick to listen and slow to speak (James 1:19). This intentionality to listen led Akin to begin the Kingdom Diversity Initiative at SEBTS in 2013. From 2014-2020, SEBTS has seen its ethnic minority enrollment increase from 5% to 18.5%.
"I'm just getting ready for eternity," Akin said, "where the big family will be gathered around the throne from every tribe, tongue, people and nation adoring the same Father, worshiping the same Savior and all indwelled by the same Holy Spirit."
Both men also discussed how to approach the upcoming election year. Greear reminded attendees that while it's important to speak into political issues, it should never undermine the unity of the church and sole devotion to God.
"Our salvation doesn't come from a donkey or an elephant; it comes from a Lamb."
Akin also encouraged a spirit of graciousness with those who see political issues differently.
"We need to remind ourselves that we are a family, and family does not always see things eye to eye," Akin said. "We ought to grant one another that permission and that grace."
Watch the livestream here.