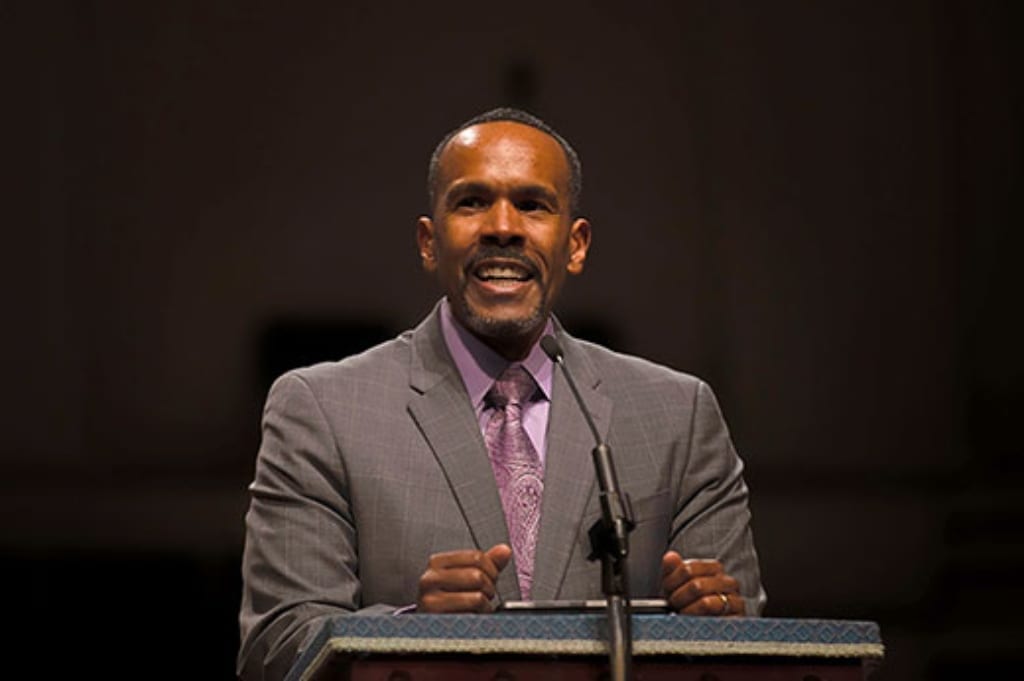 Messengers to the 200th annual meeting of the South Carolina Baptist Convention (SCBC) elected a Simpsonville pastor as president, approved a $26.5 million Cooperative Program budget, and adopted a resolution affirming churches that also identify as Great Commission Baptists.
In an abbreviated, one-day session Nov. 10 at the historic First Baptist Church of Columbia, messengers passed the gavel to Alex Sands, the state convention's first Black president. Sands has been pastor of Kingdom Life Church in Simpsonville for 17 years. He will lead the 2021 meeting, which will convene at First Baptist in Columbia to officially observe the convention's 200th anniversary.
Under the theme "Legacy," current SCBC President Josh Powell, senior pastor of Lake Murray Baptist Church, convened the 2020 meeting, which drew 482 registered messengers, who observed pandemic-related restrictions.
In his address to messengers, SCBC Executive Director-Treasurer Gary Hollingsworth urged South Carolina Baptists to seek the Lord in the current time of chaos and disruption, like Isaiah saw in the year of King Uzziah's death.
"Because we are choosing to see the Lord," Hollingsworth said, "our eyes are going to be fixed upward and outward over the coming years."
Wayne Bray, senior pastor of First Baptist Church of Simpsonville, was elected by acclamation as president-elect. He will lead the SCBC in 2022.
Other officers also elected by acclamation were First Vice President Ron Henderson, pastor of Mt. Nebo Baptist Church, Spartanburg; Second Vice President John Goudelock, associate pastor of Living Water Baptist Church, Longs; Recording Secretary Kelli Funderburk, member of Lakeview Baptist Church, Hartsville; and Registration Secretary Keith Lancaster, director of missions, Ridge Baptist Association.
Messengers approved a Cooperative Program operating budget for 2021 of $26.5 million, a decrease of $1.5 million from the preceding year.
The budget commits 45.5%, or $12,057,500, to Southern Baptist Convention causes and 54.5%, or $14,442,500, to the South Carolina Baptist Convention and its seven ministry partners.
(EDITOR'S NOTE – Todd Deaton is the managing editor of The Baptist Courier, newsmagazine of the South Carolina Baptist Convention.)