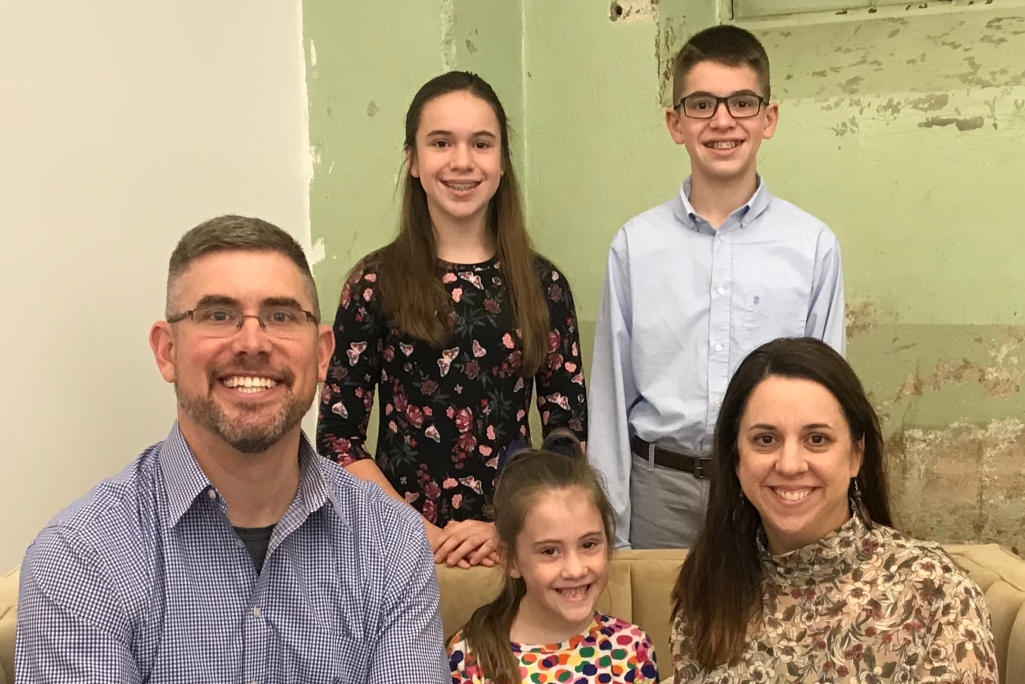 Jason Miller, pastor of Dutch Cove Missionary Baptist Church in Canton, N.C., will be nominated for first vice president of the Baptist State Convention of North Carolina (BSC) at this year's annual meeting.
Dennis Thurman, associational mission strategist (AMS) for the Haywood Baptist Association in Clyde, N.C., told the Biblical Recorder in an email on July 7, that he intends to make the nomination.
This year's annual meeting is scheduled for Nov. 7-8 at the Joseph S. Koury Convention Center in Greensboro, N.C.
In his email to the Recorder, Thurman described Miller as "a capable, convictional, and cooperative leader" who is active in Baptist life on the local, state and national levels. Thurman noted he has witnessed Miller's leadership firsthand and worked alongside him in various missions and ministry efforts in western North Carolina.
"In my role as Associational Mission Strategist for Haywood Baptists, I have closely observed Jason's competent leadership of his congregation," Thurman wrote. "Dutch Cove Baptist Church is not a mega-church, but it is having a large impact on the community. It is one of our strongest churches. Everything rises and falls on leadership, and Jason has not been afraid to roll up his sleeves and work up a sweat."
Miller has served as senior pastor of Dutch Cove since 2013. He is also currently serving in his second term as second vice president of the state convention.
In a statement to the Recorder, Miller said his nomination reflects the continuation of a call to continue serving and laboring alongside N.C. Baptists.
"I am humbly grateful for the opportunity to serve North Carolina Baptists on mission together," Miller said. "It has been a great honor to meet so many faithful pastors and the brothers and sisters in Christ who labor beside them. Invariably, our heart's desire is the same: to see the church on mission and lives changed by the gospel of Jesus Christ beginning in North Carolina and advancing to the nations."
According to state convention records, Dutch Cove averaged 104 in average in-person worship attendance and nine in online attendance in 2021. The church also reported 15 baptisms last year.
Dutch Cove reported more than $16,100 in contributions to the Cooperative Program. The church also gave nearly $1,700 to the Annie Armstrong Easter Offering for North American missions and more than $5,100 to the Lottie Moon Christmas Offering for international missions.
In addition, the church reported giving more than $1,600 to associational and state missions and nearly $16,000 to other missions efforts. The church is also involved in a variety of local, state, national and international missions partnerships.
If elected, Miller said he would continue to emphasize and encourage cooperative missions among churches of all sizes in all locations of the state.
"This kind of mission is too big for any one church," Miller said. "It takes all of us. From the east to the west, from rural towns like mine to larger suburban cities, this great mission of God calls every church to be faithful to the gospel, dependent on the Holy Spirit, confident in scriptures, and united together in our effort.
"If elected, I will steward every opportunity to continue to lead with fidelity to the scriptures, passion for the mission, and as an encourager to North Carolina Baptists."
Miller holds a master of divinity in Christian ministry from Southeastern Baptist Theological Seminary in Wake Forest, N.C. He also holds bachelor's and master's degrees in civil engineering from Clemson University. Prior to answering a call to ministry, Miller worked as an engineer in his home state of South Carolina.
Miller has been married to his wife, Megan, for 21 years, and they have three children.
As of the time of publication, Miller is the only announced candidate for state convention first vice president.
(EDITOR'S NOTE – Chad Austin serves as content strategist and editor at the Baptist State Convention of North Carolina.)