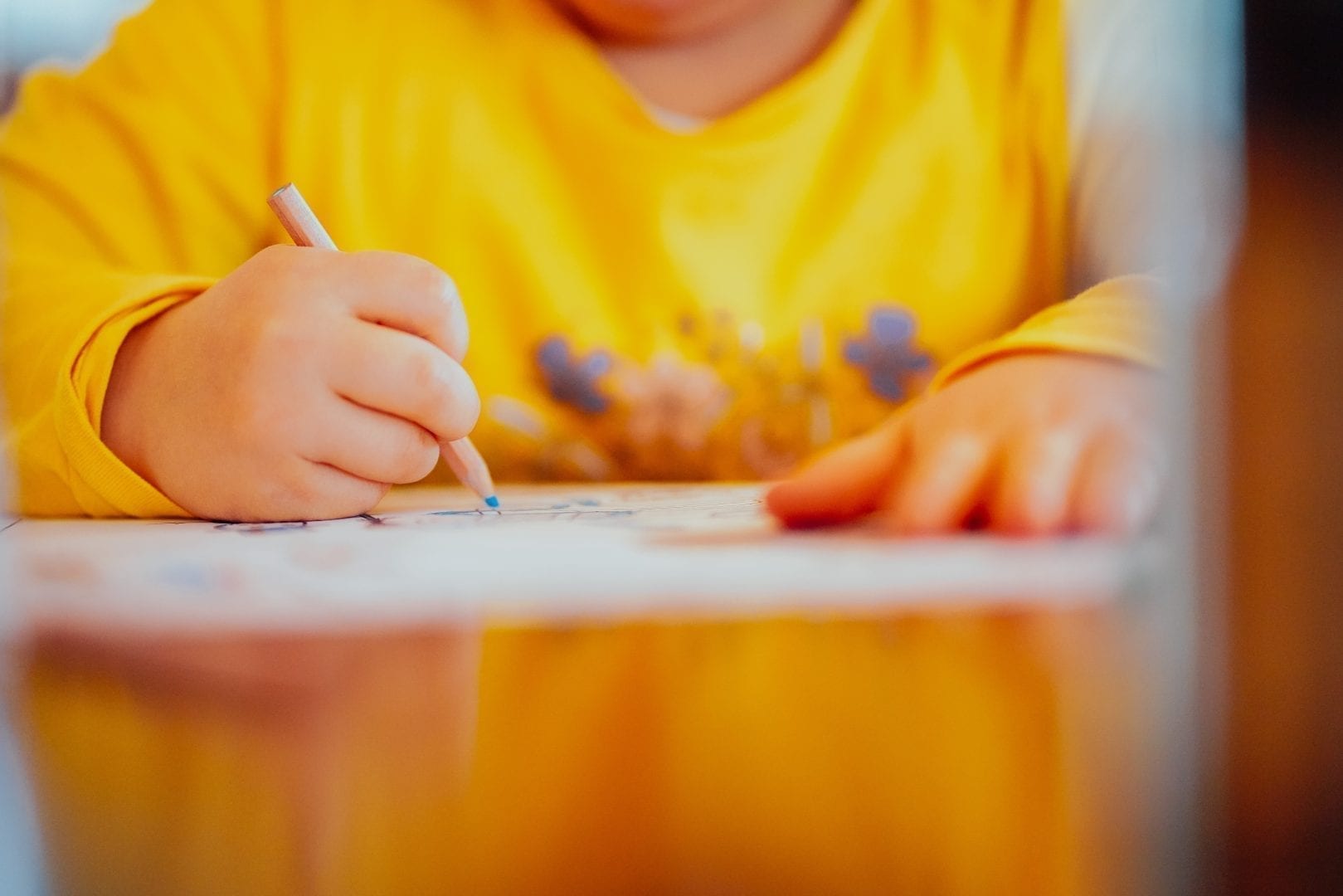 I reacted in frustration when I discovered scribbled lines on the pages of my favorite Bible. There, like tangles of black yarn, my then-toddler's graffiti had defaced the sacred book. I growled under my breath.
My margin notes and highlighting habits are particular, to say the least. I even use a ruler sometimes. My son's doodles had ruined my customized and precise markup strategy, not to mention having severely decreased the readability of several paragraphs.
It's so messy and distracting, I thought. He had no idea how much the calf skin version costs. I discovered other pages with more scribbling. I kept remembering how I received the Bible as a gift. On and on I went.
I wish I could say the aggravation melted quickly. It didn't.
Eventually, though, the annoyance began to fade, and a thought slowly came into view. A tremendous weight settled on my shoulders.
My son scribbled marks on the pages of God's Word because he was, however imperfectly, imitating his earthly father. I paused to let that sink in.
The little learner has watched me – scriptures open, pen and highlighter at work – read and write and think and pray. The kid wanted to be like daddy. Shame washed over me.
Sure, his ink marks are gibberish. But are my notes any better when compared to my ever-wise and all-knowing Father in heaven?
The reality of my childishness grew heavier, the conviction stung and it taught me something. Now, when I see the ballpoint bird nests, I pray.
I pray that his little squiggles will straighten over time into diligent underlines and highlights. I pray that God will help me be a model of what it looks like to seek the God who speaks in stories, letters, law and gospel.
Will those fumbling fingers trace the scarlet thread from the Bible on my desk through the unfolding chapters of his life?
I ask the Lord to help me train this young boy's pen and steady his thoughts, so that in the fullness of time, those underscored words of Good News will set right his soul.
And you, will you pray for me? Pray that I won't forget to be a little learner, an imperfect scribbler who finds joy in imitating his Father.
"Truly, I say to you, whoever does not receive the kingdom of God like a child shall not enter it." Mark 10:15