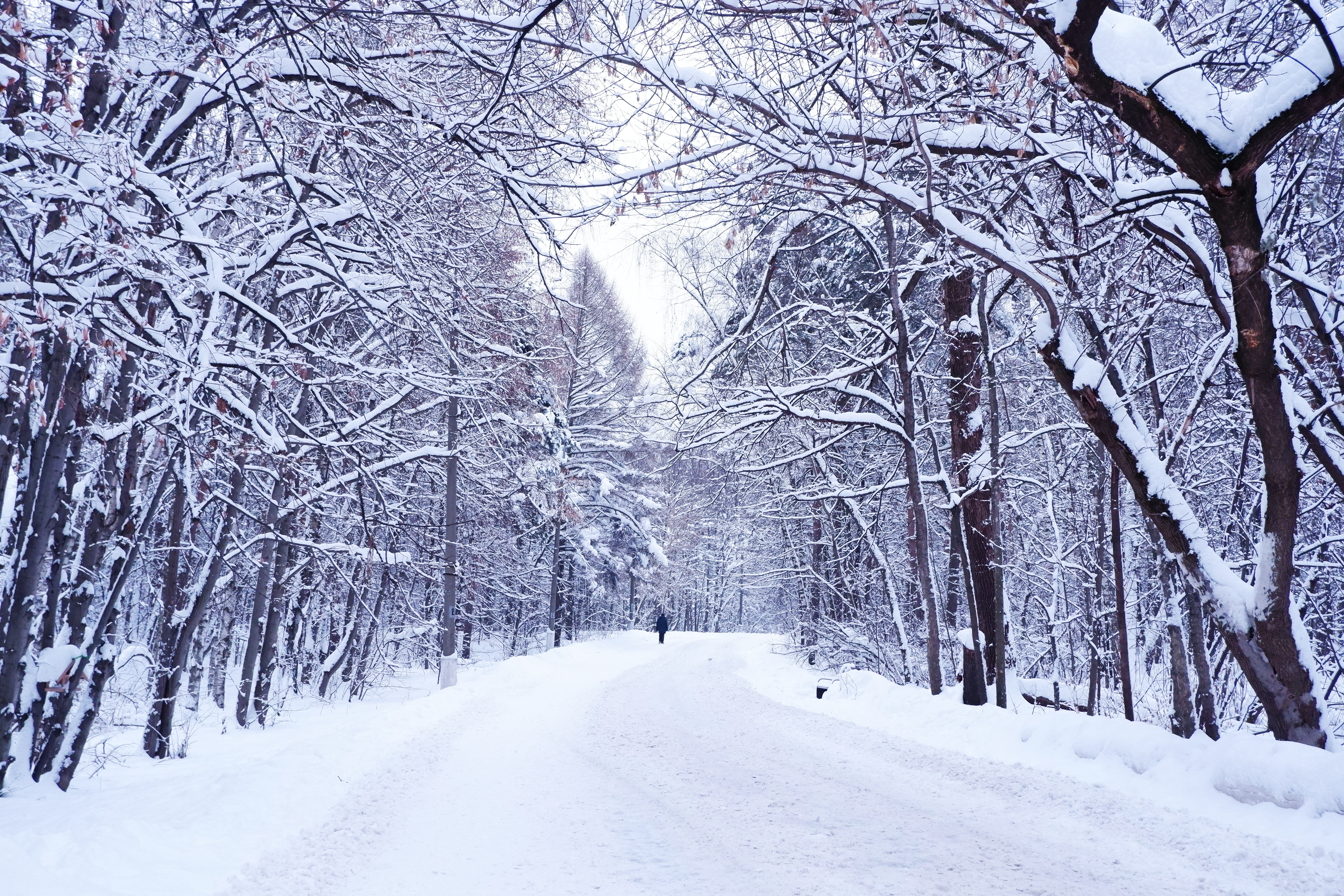 The record-setting Dec. 9 winter storm may have a broader impact on the spread of the gospel than we think. Undoubtedly, the majority of churches in North Carolina were forced to cancel all worship services for the day. Those along the coastal counties proceeded on schedule, but many churches in that region are still recovering from Hurricane Florence.
Considering the large number of families and churches that suffered damage from Florence, we realize that the giving of tithes and offerings to churches inevitably dropped. That means churches' gifts to missions and ministries through the Cooperative Program dropped, resulting in reductions in our cooperative Great Commission work.
Now a winter storm has forced thousands of churches to cancel services just as our annual Lottie Moon Christmas Offering for International Missions (LMCO) is launched. Pastors and other church leaders are often concerned that offerings lost from canceled services are never "made up."
Even though utilities still have to be paid, staff are drawing salaries and every level of our mission strategies need consistent financial support, many church attenders only give offerings when they attend a church service.
There are far-reaching implications of canceled services and reduced offerings. Ministry never stops in local churches, associations and state conventions. Our missionaries don't take a day off. Baptist seminaries across the country don't cancel classes. The Baptist Children's Homes of North Carolina still cares for children, Baptists on Mission moves ahead with long-term disaster relief work uninterrupted, and the Biblical Recorder still publishes – both in print and online.
This problem might be compounded this winter.
Last August weather forecasters began predicting record winter precipitation for this year and early next year. If their predictions are accurate – and it might be unfolding now – churches need to be prepared. What is your strategy for alternate worship services?
I pastored Mount Vernon Baptist Church in Boone for more than 16 years. The area was hit hard in this recent storm, as the Weather Channel noted with regular broadcasts from the town. But they are accustomed to winter weather. There were months when services had to be canceled or altered three out of four weeks. So, we devised a plan.
Sometimes when a church knows a storm will arrive on Sunday, a Saturday evening worship can be held. When Sunday morning weather is bad, but clearing is expected around noon, a Sunday afternoon service is an effective option.
That happened several times at Mount Vernon.
I recall several Sundays when all churches in the county canceled services due to a Saturday winter storm.
Sunday morning driving would be unsafe, but afternoon driving was an option. We canceled all morning services and held a 2 p.m. worship service that required chairs in every overflow space we could find.
At one Sunday afternoon alternate service, a young couple visited us for the first time. The church of their membership was closed all day. The couple came back the next week and kept visiting, eventually becoming faithful members of Mount Vernon.
The church provided a worship service, served the community and received the offerings that allowed us to minister around the world uninterrupted.
Digital tools are available to draw many church members together through Facebook and live streaming on the church's website. We saw some great models of broadcasting church services in the aftermath of Florence. Kudos to those creative church leaders!
Is your church prepared for the potential of record winter weather this year? Does your church have alternate plans for worship services, Bible studies and extended mission support? A little planning will go a long way.
I pray our churches will be intentional about giving generously to the Lottie Moon offering. This is a significant part of Southern Baptists' mission strategy that cannot afford a dip in offerings.
On page 10 of this issue, we included a list of churches in our state that are leaders in giving to LMCO.
But these are not the only leaders. We were not able to obtain a list of churches that are leaders in per capita giving. Such a list typically highlights smaller congregations that give generously on a per capita basis. We regret this list was not available.
However, we know that all gifts are important. Every gift supports a real missionary, sent by one of our Baptist churches to proclaim the gospel to the ends of the earth.
Pray for them and give to keep them on the international mission field while we serve in the mission field where God has placed us.
Furthermore, as you consider other giving options at year's end, please keep the Biblical Recorder on your list.
A gift to this ministry ultimately supports all other Cooperative Program missions and ministries, since we promote their work. Our calling is to see their support increase, but we need the resources to lift up their great causes.
Thank you for supporting us. Your gifts to the Biblical Recorder are tax deductible and very much appreciated!
Merry Christmas and Happy New Year to you and your family from the staff of your Biblical Recorder.
This is the last print edition we publish this year. It is our privilege to serve you. Thank you for allowing us the joy of spending time with our family and friends.