Recently, I traveled to the eastern part of North Carolina to see the ongoing disaster relief efforts of Baptists on Mission. They continue to deploy teams in the wake of Hurricane Florence, a storm that wreaked havoc on the area in 2018. What I observed was staggering, and N.C. Baptists deserve to know about it. Here's what I saw.
Baptists on Mission (also known as N.C. Baptist Men, NCBM) is continuously funneling resources and mobilizing volunteers to bring hope back to devastated communities that have been long-forgotten by so many others. Their ability to radically change a family's living situation is a profound blessing – to the ones being served, to volunteers sharing the love of Christ and to N.C. Baptists across the state who support the ministry.
Escorted by NCBM executive director Richard Brunson, I walked through rebuild centers in Lumberton, Rose Hill and New Bern. I also witnessed the wide smiles and blushing pride that spread across the faces of homeowners whose flooded houses had been repaired by N.C. Baptist volunteers.
Each of the rebuild centers we visited was undergoing renovations to better suit the needs of long-term recovery efforts. Jay Baugham, site coordinator at the Lumberton rebuild center, pointed out retooled bunk rooms, bathrooms and dining space to host volunteers. He talked about the dedicated teams that donate tireless hours to serving others.
Richard Weeks, site coordinator in Rose Hill, walked me through the sprawling campus of the newest and largest rebuild center, formerly known as Charity Middle School. The facility has become a launching pad for more than 200 volunteers at a time. Weeks, who also serves as associational mission strategist for the Eastern Baptist Association, recounted stories of how churches in the area had seen new growth as Baptists on Mission fanned out across the communities, touching lives along the way.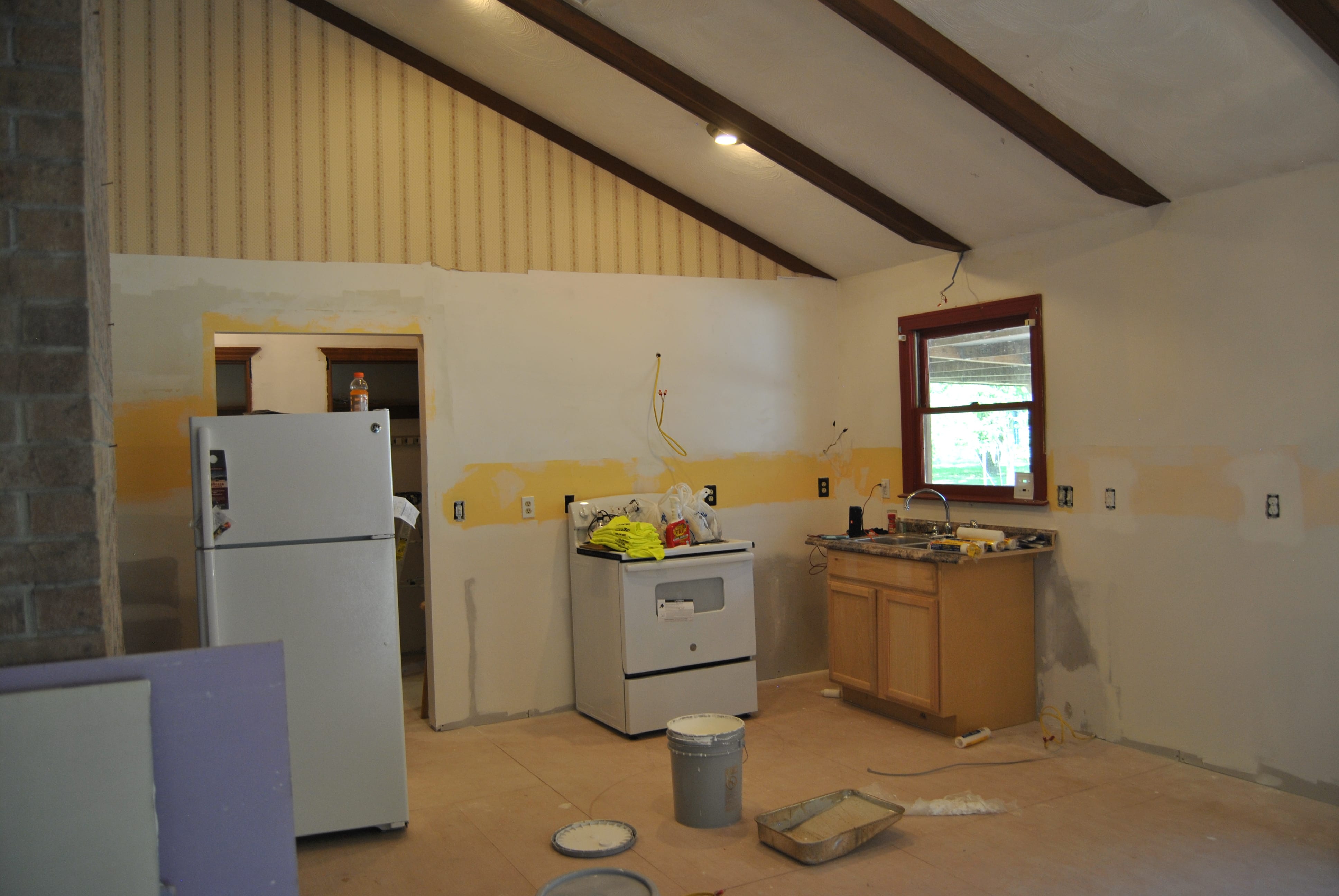 BEFORE: Louise Foy's home in New Bern took on more than two feet of water during Hurricane Florence. (Photo by Carrie Fisher)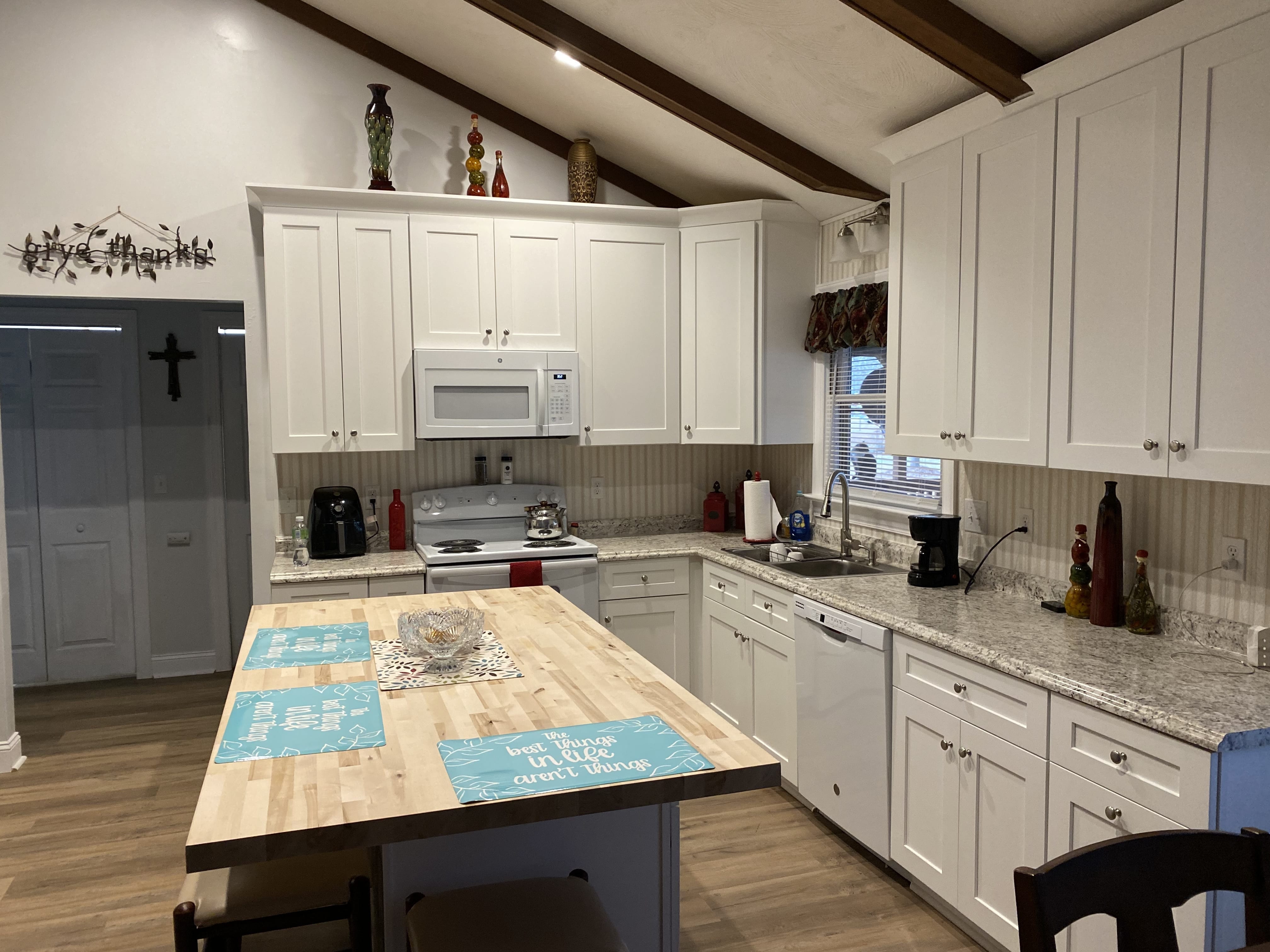 AFTER: NCBM volunteer teams restored Louise Foy's home at no cost to her. (Photo by Seth Brown)
In New Bern, site coordinator Carrie Fisher introduced me to Louise Foy, who recently moved back into her home after living 15 months in a camper. The house took on more than two feet of water in 2018. During our visit, Ms. Foy could not stop expressing her gratitude to NCBM staff and volunteers for the beautiful repairs made throughout her house.
The ministry is astounding, and it makes a significant difference in communities across our state. While there is certainly more to say about the ministry of NCBM, space is limited. Experience says it all, so consider getting involved. Visit baptistsonmission.org to learn more.