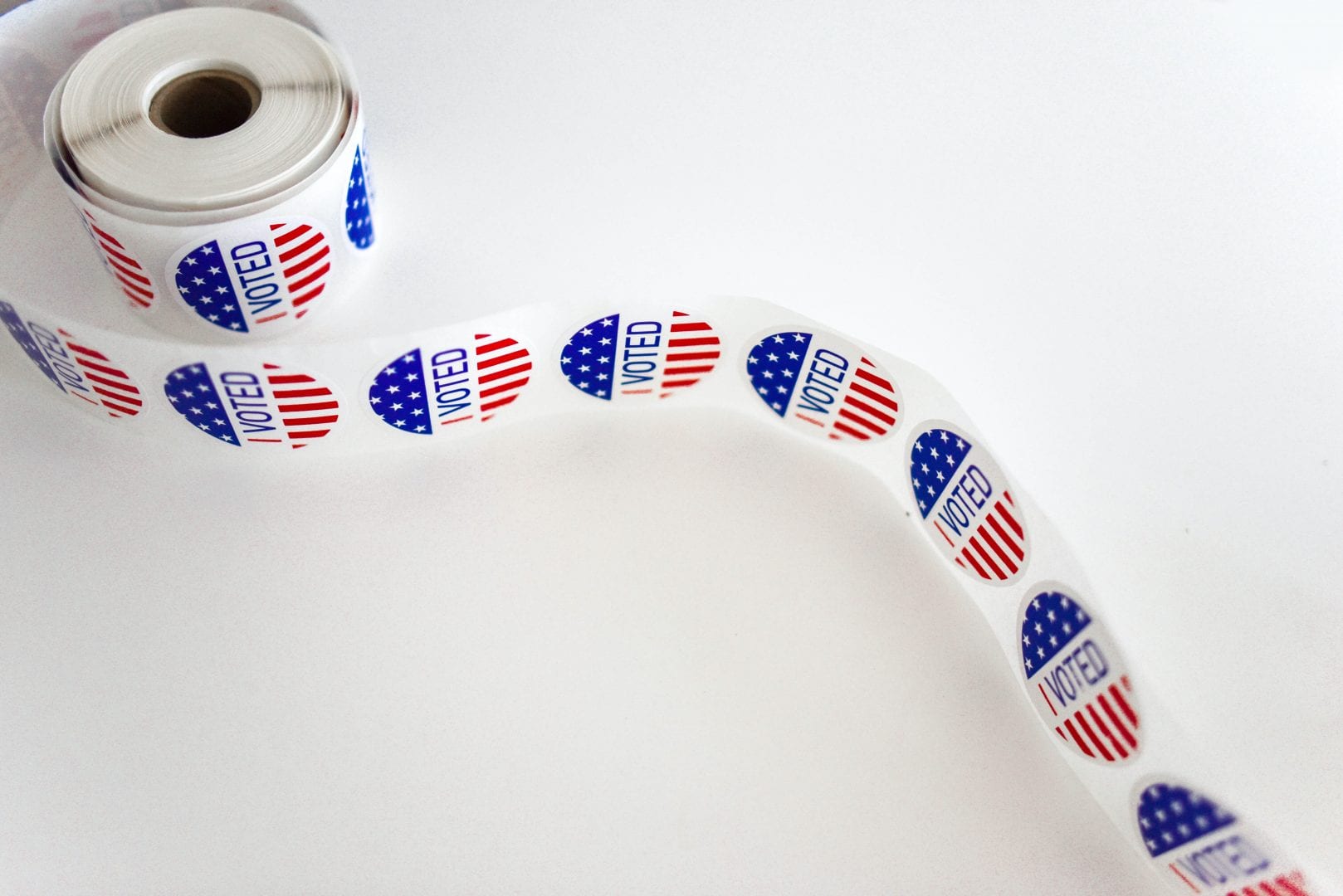 One of the many things I love about our country is the opportunity to participate in the political process by exercising our right to vote. While our system is not perfect, there are many places around the world that do not have the same opportunities to play a part in electing our government leaders.
I don't have to tell you that the current election cycle has been an especially contentious one, which has been magnified by the myriad events of this year including the coronavirus pandemic, racial issues and more. In light of everything taking place in our nation, I do hope that everyone will exercise the right and responsibility they have as citizens of the United States to vote.
I also hope that those who name Jesus Christ as Savior and Lord will not allow politics to become an idol in their lives, which can be a subtle but strong temptation. I pray that as believers, we would be known more by our faith and witness for Christ than by which candidate or political party we support.
Our hope must always be fixed on our risen Savior who continues to rule and reign over His creation as well as all earthly kingdoms.
About a year ago, I read an article in a newsletter from Brentwood Baptist Church, a large, conservative Southern Baptist church in Brentwood, Tenn. The article was written by Mac Johnson, a current staff minister of Brentwood, who is someone I have known since he was a young boy. He possesses a deep love and commitment to the Lord and is an outstanding, exceptionally gifted Christian leader. While reading Johnson's article, I was reminded that our Kingdom loyalty is of greater importance than loyalty to our preferred political party.
Prior to being called into the ministry, Johnson served on staff with an outstanding conservative Christ-follower who is a member of Congress in Washington, D.C. Working in politics had been a dream and goal of his, but by his own admission, Johnson allowed politics to become an idol in his life and distract him from his ultimate calling to Christ.
Recently, we published a version of Johnson's original article on the state convention's website, titled "Do politics influence your faith, or faith influence your politics?" In the article, Johnson shares more of his experience and how God worked in his life to convict him of his political idolatry and lead him to repentance. I commend this article to you because I believe Johnson's testimony includes some important reminders for all of us as followers of Christ, especially during this election season.
Ultimately, may we remember that our hope does not rest in a political party or a ballot box. Our hope must always be fixed on our risen Savior who continues to rule and reign over His creation as well as all earthly kingdoms.
No matter the outcome of this current election, we can take comfort in the fact that the result will not take God by surprise nor will it cause Him to worry because God is supreme and sovereign. In these days, may we remember the biblical admonition given in 1 Timothy 2:1-2 to pray for those in authority regardless of their political party or persuasion.
Let us also examine our own hearts and apply the words of 2 Chronicles 7:14 that were written to God's people encouraging them to humble themselves, seek His face in prayer, repent of personal sin and pursue personal holiness.
Only then will we experience true spiritual awakening in our land.
"The king's heart is in the hand of the Lord, like the rivers of water; He turns it wherever He wishes" – Proverbs 21:1 (NKJV).