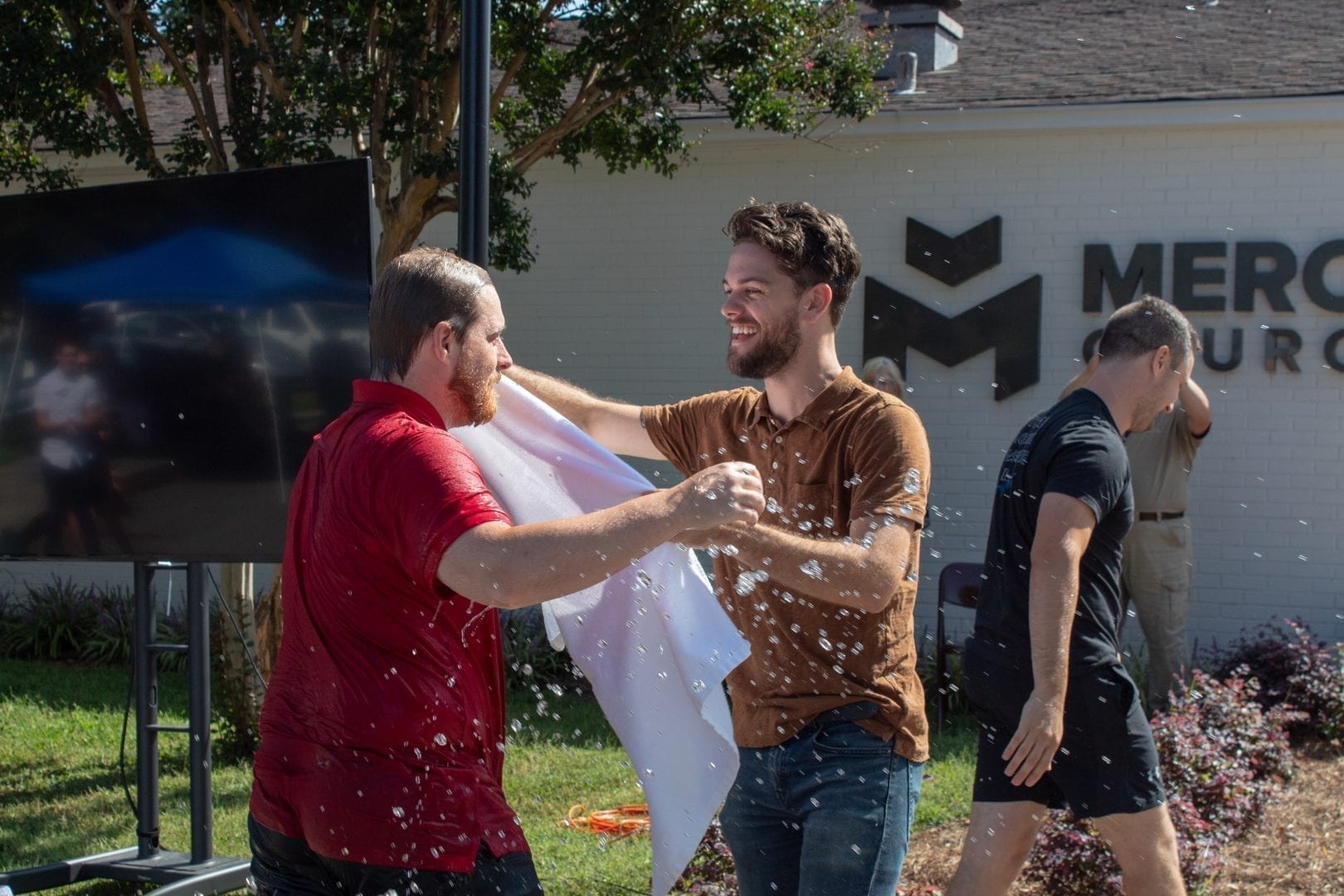 One of the things I like to do when I visit churches is peek at their baptistries. I often see baptistries that are full, but they are full of Christmas and Easter decorations. Through the years, I've seen some baptistries that don't look like they've been used in years.
In every church I've been in, I meet people who love God, believe His Word and are committed to the gospel. They will often say, "We pray that the baptismal waters in our church will stir." Could it be that God is not is not answering those prayers because we are not even ready to baptize those who respond in faith?
I'm thankful for all of the N.C. Baptists churches who have already pledged to fill their baptistries on Sunday, Sept. 12, as part of the statewide "Fill the Tank" baptism emphasis. Churches that have committed are praying, trusting God and believing in faith that the Lord is going to save people between now and then. In fact, I have already heard testimonies from several pastors who have seen one or more people trust Christ shortly after committing to take part in "Fill the Tank." Praise God!
If your church hasn't committed to participate in "Fill the Tank," I pray that you would consider doing so. In fact, this entire emphasis must be dedicated to prayer. We must pray for the Holy Spirit to move in the hearts of people.
To support your prayer efforts, your state convention staff has developed a prayer guide that can be used beginning in the month of August and continuing through the "Fill the Tank" emphasis on Sept. 12. You can access the prayer guide, register your church's commitment and access other resources at fillthetanknc.org.
One of our distinctives as Baptists is that baptism by immersion after conversion serves as the public declaration of a person's decision to follow Jesus Christ. While we don't believe that baptism saves us, it is an important step of obedience in the life of a believer as they identify with the death, burial and resurrection of our Lord and Savior.
Throughout the Book of Acts, we see examples of people receiving the gospel and being baptized immediately. In Acts 8, the Ethopian eunuch famously asks Philip, "See, here is water! What prevents me from being baptized?" In the same way, we want to issue a call to repentance, faith and obedience on Sept. 12.