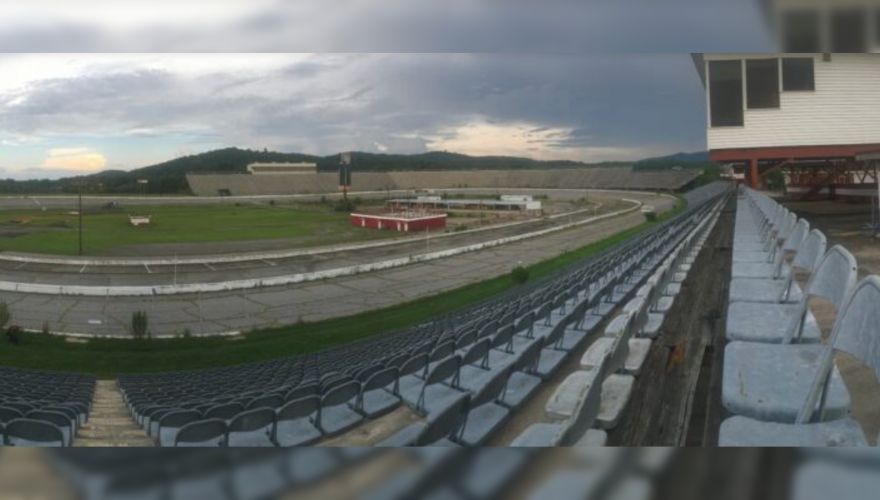 What can church revitalizers learn from NASCAR?
It may seem an odd question. But it's one I've pondered the last few years.
On Sunday, May 21, NASCAR returned to North Wilkesboro Speedway for the first time since 1996. I was locked in to the TV because of all the nostalgia that comes from seeing the track filled again. As a boy, I went to this track with my dad and remember watching the races on TV every time the Cup Series was there. But I was also locked in because of the lessons in revitalization I'm observing. All evening, announcers spoke frequently about how the track has been "reborn" and "revitalized."
This comeback has been quite remarkable. Just a few years ago, hardly anyone thought this track would see life again after being abandoned by NASCAR in the 90s. But a few people—in many ways led by Dale Earnhardt Jr.—believed it would live again and developed a vision and strategy to see it happen. Masses eventually got behind it, not least of which were the people of Wilkes County. And on Sunday night, a complete revitalization was on display for the world to see.
Believe with all your heart the dead can live again.
What have I observed during this process that would be helpful for those involved in church revitalization? It's not apples to apples, as I'm here comparing the secular to the spiritual. But the general principles are still there. Here are 6 lessons I've observed in the revitalization of North Wilkesboro Speedway (NWS):
Believe with all your heart the dead can live again.
For more than 20 years, most thought the speedway was a lost cause. But a few dared to believe otherwise. In revitalization, we choose to believe that God glorifies Himself by raising the dead—even when nobody else seems to believe this.
Be stubbornly and steadfastly committed to the vision.
Bottom line is that those who worked toward the revitalization of NWS did so until the job was finished. They were stubborn and steadfast in their commitment to actualize the vision. In church revitalization, we must have this same approach. When adversity arises, we keep our heads down and hands to the plow.
Make small steps and celebrate every victory.
Although NWS has made a swift comeback, it wasn't revitalized overnight. It took time and small steps that led to bigger ones. I remember when Dale Earnhardt Jr. worked to get NWS as a virtual track on iRacing. This step gave the track and its history more exposure to younger people. It was a small step in the right direction at the time, and it was celebrated. In church revitalization, we do not despise the day of small things (Zechariah 4:10). We make those small steps and celebrate each victory along the way.
Labor not for yourself, but the community.
NASCAR's decision to leave North Wilkesboro in 1996 was economically devastating to the community. As NASCAR has returned, I've watched interviews of local business owners in tears because of what this means for their livelihood. The revitalization of NWS is not for nostalgia-seekers like me, but for real people in a real community. In church revitalization, we work toward gospel-transformation of real people in a real community through the revitalization of a local church. We do not labor for selfish purposes, but with an outward focus.
Value collaboration.
NASCAR wouldn't be back in North Wilkesboro tonight without the massive collaboration of many people who contributed to its comeback. The few who had a vision for the track's comeback progressed into the many who joined the work to see it happen. Those involved in the work even collaborated with North Carolina's Governor to get multiple millions of dollars to help make needed repairs to the track. In church revitalization, we throw away competition and embrace cooperation with other like-minded churches. We receive the help of others and collaborate with them for the church to see life again.
Don't neglect your base.
I think NASCAR learned a hard lesson in leaving NWS. In many ways, they forgot about the fans who made them the success they are today. By returning to NWS, NASCAR has shown its loyal base that they matter. In church revitalization, sometimes pastors see the remaining members as obstacles to overcome instead of a strong base with a rich history at the church. They are people who have seen the highs and lows of the church, and yet, there they are—still loyal and still present. We must not neglect them in search of something better, but work with them to see genuine growth as the Gospel takes root more deeply in their hearts and throughout their community.
These are somewhat scattered thoughts I jotted down as the Star Spangled Banner played in the background before the green flag dropped. But this is what I've observed in the revitalization process of NWS. May God help those of us involved in church revitalization to put our hands to the plow and labor on for gospel advancement.
(EDITOR'S NOTE – This post was adapted from a Facebook post from Jordan Willard, pastor of First Baptist Church of Weddington.)