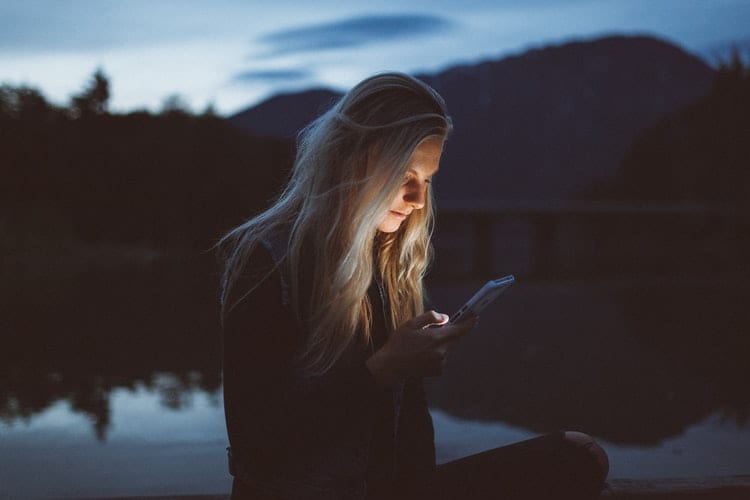 My work managing social media for a news organization is one I genuinely enjoy. It is also emotionally overwhelming sometimes. Like most work, it carries the weight of a fallen world.
While I have the joy of packaging inspiring stories, I also report on things like natural disasters and sexual abuse. If I'm not reporting, I'm keeping up with Google alerts and a constantly refreshing Twitter feed.
We are in a season where life-saving news can change by the hour, and the same information calls us to keep our distance from people we love. Social media conveniently provides or supplements both of these things. So how do you remain well-informed and connected without it all being too much?
My love for social media continues to be shaped not by spending more or less time on it but by practicing certain guidelines around it. When the news is overwhelming, here are six habits that might help:
Create Twitter lists.
There's no need to follow accounts to see their tweets. Create a 'News' list that organizes tweets from sources of your choice. This won't clear your feed of posts that have been liked or shared by people you do follow, but it gives you a chance to see news updates in a designated space when you choose to view them.
Manage notifications.
You can still subscribe to alerts without getting notifications all day. Now may be a good time to spring clean settings on both your device and within apps, whether that's turning notifications off completely, setting 'do not disturb' times or choosing temporary banners over notifications that stay on your locked screen.
Subscribe to daily or weekly digests.
Opt for daily or weekly highlights from balanced sources instead of a steady stream of information. Most newsletters are free.
Set time limits on apps. Or, choose a time of day when you check the news.
Use your phone's screen time features. If you choose to consume news from only websites or specific apps, block out time on your schedule to do so, and practice only reading news then. Checking once a day will keep you sufficiently updated.
Organize your screens by priority.
Smartphones let you arrange apps on different screens. Keep your most used apps on the home page. Hiding distracting apps in a folder on the second or third screen adds obstacles to accessing them and can reduce time spent on them.
If you want to take it a step further, delete apps (not necessarily your account) that wear you down. You can always access Instagram, Facebook and Twitter on a browser.
Keep social apps and news apps separate.
Follow friends and family on Instagram or Twitter, and use news apps – the company's own or your phone's native app – for information. This doesn't mean you won't see links your loved ones share, but it may give you a peace of mind about the content you can expect to see in your feed.
There are many resources on navigating technology. These suggestions only scratch the surface, but I hope they help in getting started.
Sign up for text alerts from the Biblical Recorder news team