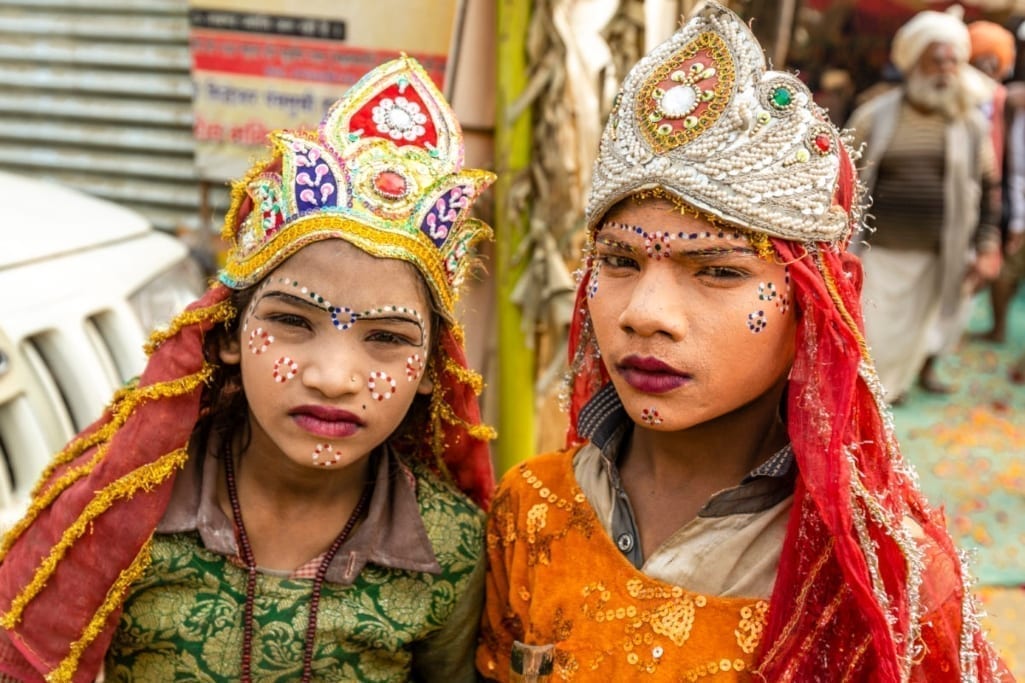 "He go heaven? He go heaven?" a woman asked as her husband's body was placed in the back of a hearse. Having recently arrived and not knowing the man, your International Mission Board (IMB) missionary responded, "I don't know, Auntie. I only know that Jesus came so that we could go to heaven."
Those words began a gospel conversation that continues to this day.
Across the world, IMB missionaries are taking the gospel to hard places. Lost are being saved. New believers are being baptized and discipled. Churches are being planted. National brothers and sisters are being equipped and are joining the harvest efforts.
Recently, IMB missionaries in South Asia trained a group in how to engage and make disciples of the Muslim majority peoples in their town. With one out of every three Muslims around the globe located in South Asia, it is imperative that the church be equipped to reach them. 
After the training, a local brother shared the gospel for the first time in his life. A young woman overcame her fear and boldly declared her faith. Another, who thought one could never share with Muslims, proclaimed the gospel to a teacher at a mosque. As a result of this effort and others like it, believers are being emboldened to share their faith with even the most resistant of peoples.
We praise God for how He is moving in South Asia! And we thank you, North Carolina Baptists, for being a part of that. Thank you for your faithfulness to boldly approach the throne on behalf of the nations. Thank you for the sacrificial spirit with which you give to the Cooperative Program and to the Lottie Moon Christmas Offering.
Thank you for coming alongside us on short-term trips, laboring with us for the sake of our King. And thank you, N.C. Baptists, for sending long-term workers who have made South Asia their home, who have chosen to forsake the comforts of this world to "bring good news to the poor" (Isaiah 61:1).
One of your very own missionaries from N.C., who is serving in South Asia, shares this story with gratitude: "The trajectory of a young man's life was changed forever when a pastor went on a short-term trip with the IMB in the '90s. This pastor – also from N.C. – inspired Santosh* to dream big about what the Lord could do in and through him. He challenged him to not limit his dreams to pastoring a single church. Today, over 20 years later, Pastor Santosh* leads a network of Hindu Background Believers (HBBs) that reaches into four states and includes more than 150 other pastors! They are laboring hard to see His name proclaimed and even recently sent out three new church planters. Praise God that He is working in the hearts of believers and lost alike, and praise God that you are able to be part of this story from the other side of the world!"
Yes, God is doing great things; yet, there is still so much more to be done. While South Asia is home to over 1.7 billion people today, that number is steadily increasing, looking to rise to 2 billion by 2028. There are 1,000 distinct people groups with no known believers, no church and no gospel ministry among them.
Every day more than 32,000 people die apart from Christ. Sadly, with these vast numbers of lostness, South Asia is lagging behind regarding the receiving of missionaries as compared to other regions of the world.
These are harsh realities North Carolina Baptists can help change. How?
Pray even more fervently. We have a goal of seeing 500,000 intercessors committed to praying for the work in South Asia. Would you be one? You can download the prayASAP app right now at https://prayasap.org/ and commit to pray daily. Pass that link on to others in your family, church, small group – with anyone who will pray. 
Continue to give sacrificially. While Lottie "season" may be over, gifts to the Lottie Moon Christmas Offering can be given throughout the year. You can find many special projects specifically geared towards reaching South Asians. 
You can go. There are various pathways of service available. 
You can send. Your church can become a sending pipeline and see laborers enter the harvest in South Asia.
*Name changed for security
(EDITOR'S NOTE – For more information about how to be involved through any of the ways mentioned above, please contact Michael Cloer, Pastor Emeritus of Englewood Baptist Church in Rocky Mount, N.C. Call 252-567-6800 or email [email protected].)