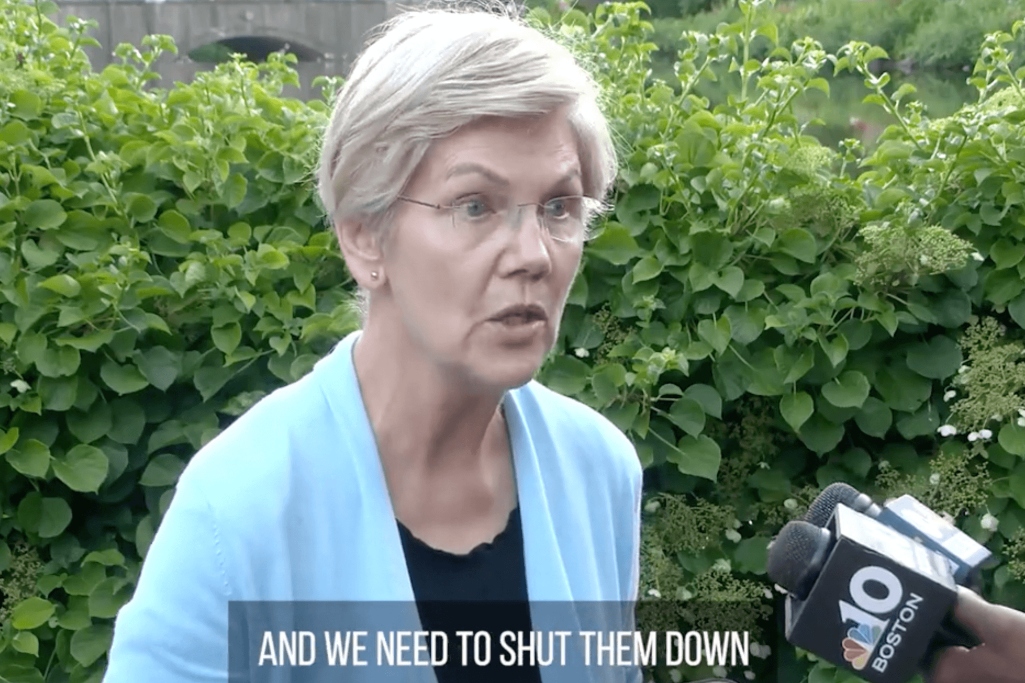 The rhetoric around the abortion debate is often emotional and polarizing, with pro-life and pro-choice advocates finding little common ground. But historically, efforts to serve women and children, a function faithfully performed by faith-based pregnancy resource centers (PRCs), has been a thing few would criticize.
Until now.
Sen. Elizabeth Warren (D-Mass.) has launched a fiery crusade to shut down PRCs in the days since the Supreme Court overturned Roe v. Wade. Warren has lamented that in Massachusetts, where abortion remains legal, PRCs outnumber abortion clinics 3 to 1. She claims that the centers are deceptive, offer no real services and "torture" pregnant women. And Warren doesn't just want to go after the centers in her home state; she wants to shut them down everywhere. She and other abortion proponents in the Senate have introduced a bill to restrict PRCs.
Like countless Southern Baptists, my family has, for many years, sought to love our neighbors by supporting our local pregnancy resource center. In addition to pursuing pro-life legislation, we see this as central to the goal of reflecting a biblical view of human dignity in our community. Recognizing that many who seek abortions do so out of fear or because of difficult personal circumstances, we hope to provide women and children in need access to practical help and the hope of Jesus.
If Elizabeth Warren had ever visited one of the many excellent PRCs nationwide, she would realize that these aren't pressure-cookers designed to scare or shame pregnant women away from abortion with aggressive or deceptive tactics. On the contrary, the volunteers and counselors in these centers spend a great deal of time compassionately listening to clients to understand their needs and providing resources that encourage and enable them to choose life for their unborn children.
Thanks to the generosity of pro-life donors and volunteers, PRCs provide an array of services and goods to clients free of charge: STI testing, pregnancy testing, ultrasounds, diapers and baby clothes, formula, car seats, strollers, etc. Some centers are so well funded that they have medical staff available to provide a broader range of prenatal care. Many provide expectant parents with parenting classes, free mental health counseling and mentoring. And most important, Christian PRCs share the life-changing gospel of Jesus Christ, offering Bible studies and discipleship opportunities during a crucial life season.
Warren's claim of a pattern of deception in these clinics fails to hold water. Most of today's clinics are part of national networks like CareNet or Heartbeat International. These networks have established guidelines, training staff and volunteers to ensure that services are offered honestly and ethically. While there may be a handful of independent, rogue clinics that operate differently, they are not at all representative of the ethical and compassionate work done by the vast majority.
It's a paradox, really: Sen. Warren asserts that women are not savvy enough to have these conversations with various service providers and understand with whom they are speaking. Yet she implicitly trusts these same women to make an informed decision about ending another person's life. It's hard to have it both ways.
So why do women still considering abortion walk through the doors of a pregnancy resource center where abortions aren't available? The reasons vary. Some aren't sure what they want to do and would like to analyze all options. Some want to see what help would be available to them should they decide to keep their babies or learn more about adoption as a possible option. Some don't want to abort their babies at all but are being pressured by a partner or others to do so; they want to talk to someone who will understand their moral instinct to choose life and equip them to have that conversation with others.
How do pregnancy resource centers interact with abortion-minded clients? Most employ a "permission-based" approach. This means they ask the client's permission before introducing a topic or showing them information. They may ask, "Would you like to see your baby on an ultrasound?" It is up to the client to say yes or no. No one is blindly led to the ultrasound room or forced to see their child's image.
"Would you like to learn more about our program for expectant mothers and how we can help you prepare for your child's birth?" The client can easily say yes or no.
"Would you like to speak with someone who can tell you more about the adoption process, so you can decide if that approach might be right for you?" It's entirely up to the client.
"Would you like to learn how to apply for the Medicaid maternity program or find a healthcare provider for prenatal care?" The choice is theirs.
I don't know how Sen. Warren defines torture, but I don't think this is what it looks like to most Americans.
Pregnancy resource centers would sit silent and empty if abortion were the morally neutral, consequence-free panacea that people like Warren paints it to be. But they do not. And in post-Roe America, they only stand to see more women in need walk through their doors searching for answers. In both our state legislatures and in Congress, we must make sure that these centers are free to do this critical work and that women have access to both sides of the story when standing on the precipice of a decision between life and death.
(EDITOR'S NOTE – Dana Hall McCain is a columnist writing on faith, culture, and politics for Alabama Media Group and other publications nationwide. She is a member of First Baptist Church of Dothan, Ala., and serves her local pregnancy resource center as a donor and a volunteer.)