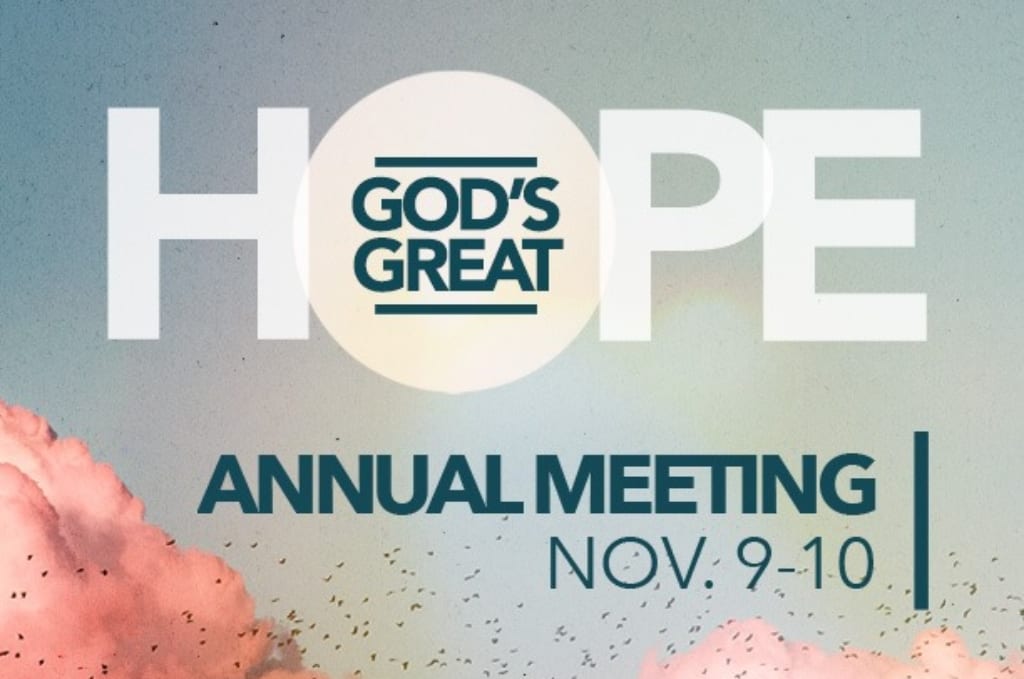 In a year marked by a pandemic, racial tensions, political unrest and more, people are searching for hope, restoration and redemption. Against the backdrop of current world events, the Baptist State Convention of North Carolina's (BSC) annual meeting this November will focus on "God's Great Hope" based upon Romans 15:13.
This year's annual meeting is scheduled for Monday and Tuesday, Nov. 9-10, at the Joseph S. Koury Convention Center in Greensboro, N.C. Highlights of this year's meeting include messages by longtime missionary Sam James, BSC President Steve Scoggins and BSC Executive Director-Treasurer Milton A. Hollifield Jr.
James, who served more than 50 years as a missionary with the International Mission Board, will deliver the annual convention sermon on Tuesday evening, Nov. 10. Along with wife, Rachel, and their children, James served in Vietnam from the early 1960s until the fall of Saigon in 1975.
He also served extensively in Vietnam from 1991-2017.
Scoggins, pastor of First Baptist Church of Hendersonville, will deliver the annual president's address on Tuesday morning, Nov. 10. Scoggins plans to share a message of hope from Romans 15:13, which is the meeting's theme verse.
Hollifield will deliver his final address and report as executive director-treasurer of the Baptist State Convention of North Carolina on Monday evening, Nov. 9. Earlier this year, Hollifield announced his plans to retire effective Feb. 28, 2021. He has served as the state convention's top executive since 2006.
The meeting will also include business sessions, officer elections, exhibits, breakout sessions and more. Learn more about this year's annual meeting and reserve a room at the host hotel at a special convention rate by visiting ncannualmeeting.org.
(EDITOR'S NOTE – Chad Austin is editor of communications for the Baptist State Convention of North Carolina.)