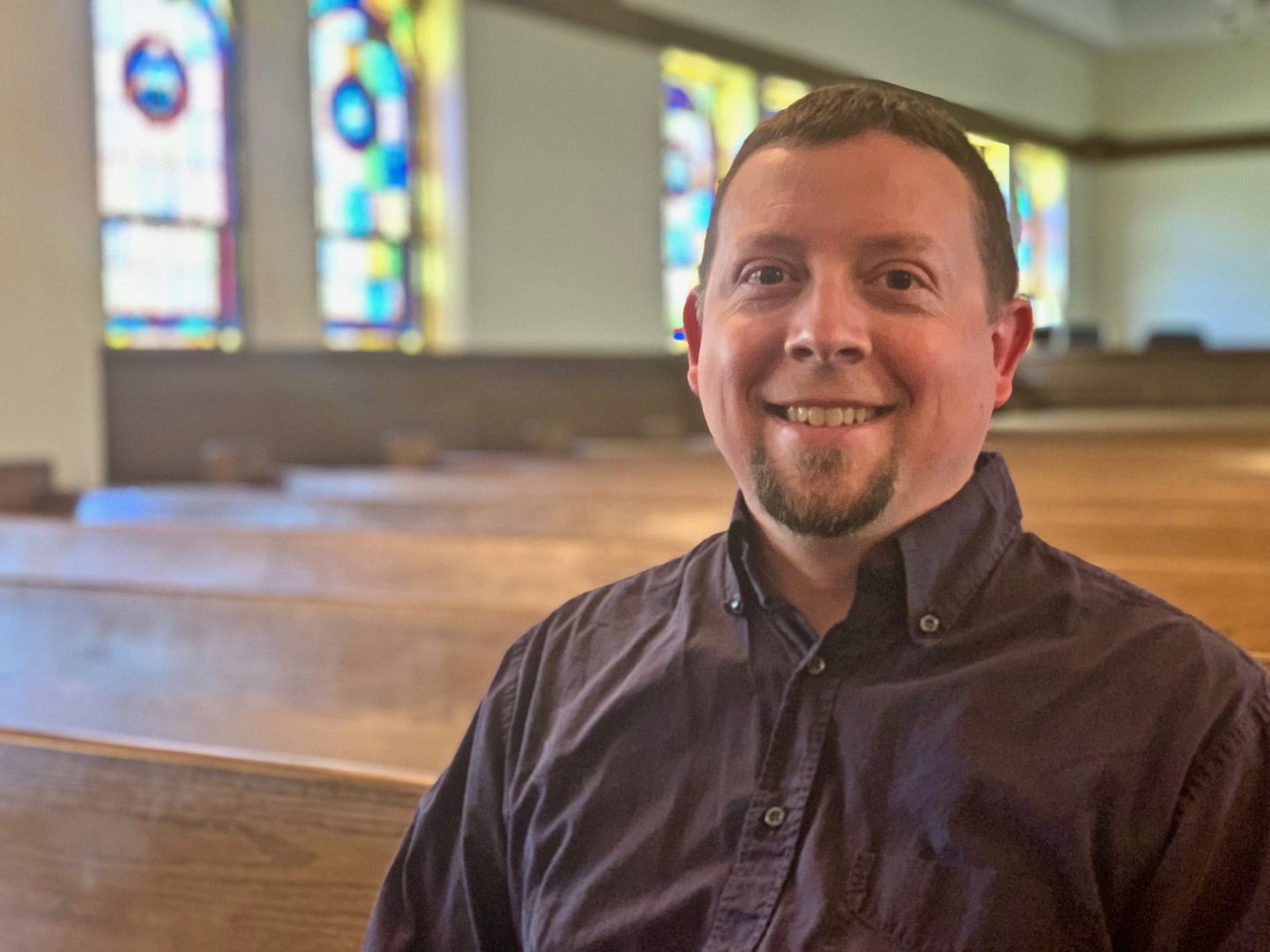 Branton Burleson, lead pastor at Grace Baptist Church in West Asheville, will be nominated for vice president of the 2022 North Carolina Baptist Pastors' Conference (NCPC).
Robert Hefner, pastor of Pleasant Garden Baptist Church, said Burleson would "lend his full support to the Pastors' Conference president to glorify the name of Jesus and help shape a conference that would encourage pastors, strengthen our unity in the gospel and help us renew our call to reach those who don't yet know our Jesus."
Hefner intends to make the nomination during this year's conference Nov. 7-8 in Greensboro.
Burleson began serving Grace Baptist, a revitalization work, in 2018 and helped the church restore a close affiliation with the Buncombe Baptist Association, Baptist State Convention of North Carolina (BSC) and the Southern Baptist Convention. He is also a professor at Fruitland Baptist Bible College.
Hefner recalled Burleson's testimony about recovering from open-heart surgery, which he shared during a pastors' retreat earlier this year.
"I had long known and admired Branton all the way back to our days at Fruitland Baptist Bible College," Hefner said. "At that retreat, I listened to a man who had learned anew of the power, faithfulness and gracious goodness of God. … I watched my friend do what he has done for me often in the past 20 years – encourage, help and bless N.C. Baptist pastors from the overflow of God's goodness to him."
Burleson has "navigated the ups and downs of church planting, the rewarding and challenging seasons of pastoring an established church and the intricate duties and joys of leading a church through revitalization.
"As a pastor in Asheville, he knows the challenges of pastoring in the hotbed of secularization. As a former board member of the BSC, he knows the investments many have given to the continuing work of our great state convention. As a professor at his alma mater of Fruitland, he knows the duty of pouring into the next generation of God's kingdom leaders. As the WNC representative for the Pillar Network, he knows the call to the gospel rich work of church planting.
"As a husband, father and pastor in the journey after heart surgery, he knows the burden of this season we are living in and its cost upon us as pastors in a unique and deeply personal way."
According to state convention records, Grace Baptist gave $11,384 to the Cooperative Program in 2020, along with other missions giving to the Lottie Moon Christmas Offering and Annie Armstrong Easter Offering.
"I love N.C. Baptists and N.C. Baptist pastors," Burleson said in a statement to the Biblical Recorder. "I see pastors everywhere faithfully laboring in the trenches of ministry while simultaneously hurting and struggling in the midst of turmoil inside and outside their churches. I would like to see our pastors encouraged to persevere any way that I can."
Burleson is a native of the North Carolina mountains. He and his wife, Jessica, have been married for 16 years. They have four children: Abigail, Isabel, Ruth and Luke.
Burleson helped plant Covenant Baptist Church in Arden and previously served Bat Cave Baptist Church for 20 years. He is a graduate of Fruitland, North Greenville University, Reformed Theological Seminary and Southeastern Baptist Theological Seminary.
He previously served on the board of directors for the BSC and as vice moderator for the Buncombe Association. He is a regional leader for The Pillar Network and helped found Imago Dei Classical Academy in Mills River, N.C.
Pastors' Conference officer elections usually occur two years in advance of the term. However, due to last year's event cancelation, 2022 officer elections are now expected to occur at the 2021 NCPC, which will take place in conjunction with the state convention's annual meeting in Greensboro next month.
Burleson expressed support for Allen Murray's nomination for 2022 pastors' conference president and for Murray's vision.
"I was Allen's pastor, once upon a time, and had the joy of chairing his ordination council and preaching for his ordination service," Burleson said. "I don't know anyone who loves the BSC more than Allen Murray."