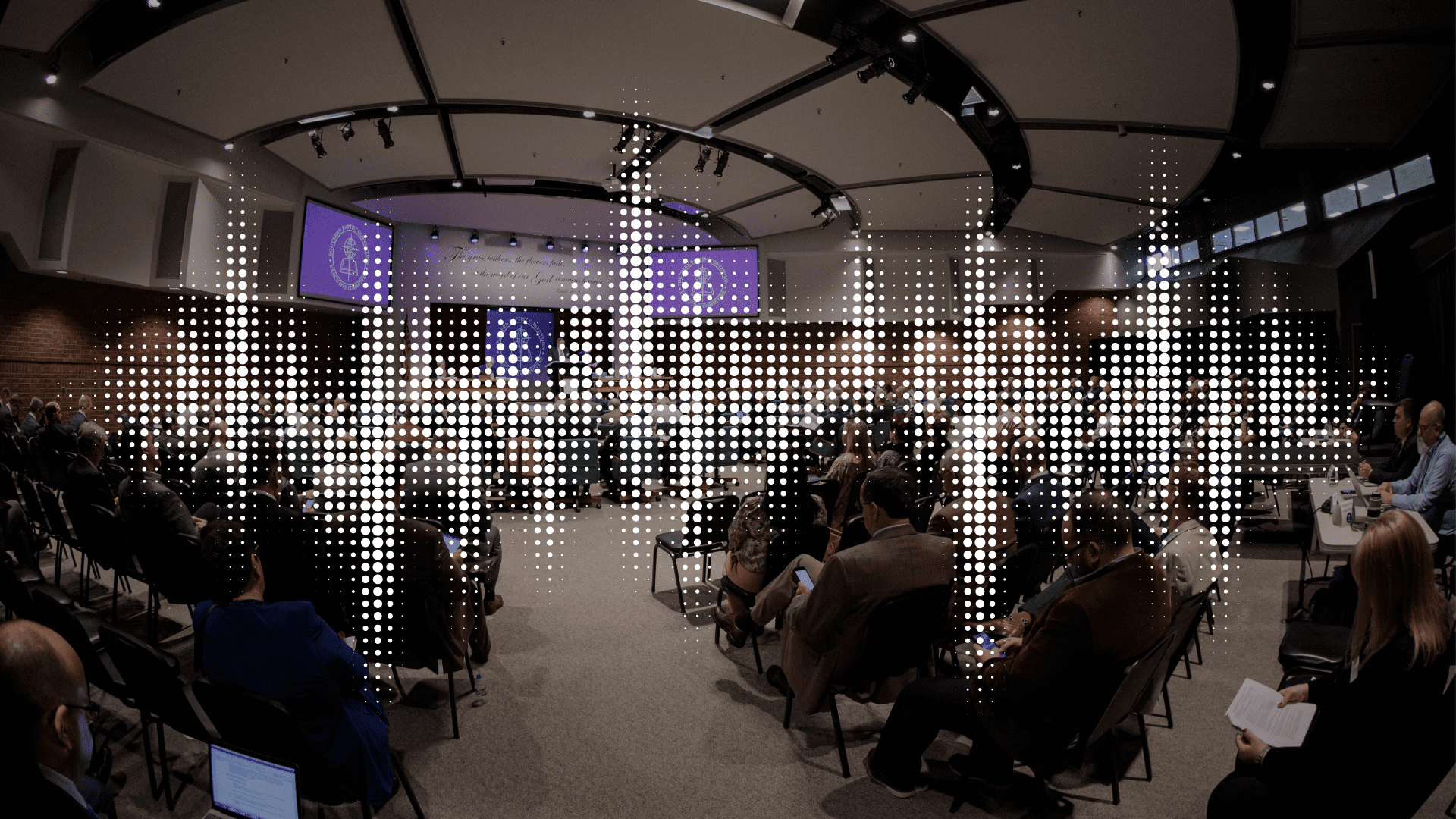 Phillip Bethancourt, former executive vice president at the Ethics & Religious Liberty Commission (ERLC), posted text and audio material online today (June 10) that appears in the form of an email sent to Ronnie Floyd, president and CEO of the Southern Baptist Convention's (SBC) Executive Committee (EC) and Georgia pastor Mike Stone, former EC chairman and current candidate for SBC president.
The document, titled "SBC Whistleblower Report: Southern Baptist leaders on sexual abuse in their own words," includes commentary and linked audio recordings from two meetings between Floyd, Stone, Bethancourt, former ERLC president Russell Moore and other SBC leaders.
Bethancourt said he shared the material publicly in response to recent statements by Floyd and Stone that called into question the truthfulness of what Moore described in two personal letters as "stonewalling" and "intimidation" by members of the EC amid reforms to help Southern Baptists prevent sex abuse in churches.
"Your own words actually corroborate the claims in Russell Moore's letters – the same claims you now suggest are false," Bethancourt wrote. "I believe that when Southern Baptists hear you in your own words, they will be wise enough to recognize the truth."
Moore, prior to leaving his post at the ERLC on May 31, outlined alleged "vicious guerrilla tactics" in a letter sent to the ERLC trustee board's executive committee in February 2020 and another sent to SBC president J.D. Greear in May 2021.
In the letter to Greear, Moore said two investigations were launched by the EC against the ERLC under the guise of "just asking questions" about how Moore and the ERLC may be negatively affecting Cooperative Program giving. Those actions, he claimed, were led by Stone and others who were "enraged" by Moore and Greear's actions to address a sex abuse crisis.
Bethancourt released three audio recordings that contain comments by Floyd, Moore and himself during a meeting in Nashville, Tenn., on October 8, 2019, in the days following the ERLC's Caring Well Conference, an event dedicated to helping churches prevent sex abuse and care for victims.
The conference featured speakers such as Rachael Denhollander who criticized the SBC and EC about how it handled and reported cases of sexual abuse among Southern Baptists.
"What do I say to the Executive Committee when Rachael has come after them?" Floyd can be heard saying an audio recording. "What am I supposed to say to that?"
Moore responded to Floyd in part by saying the ERLC didn't "script" any of the speakers. "We wanted to hear from everybody's heart, without a muzzle put on them," Moore said.
Floyd can be heard in another recording saying he's "not scared by anything the survivors are saying," but that he wanted to "preserve the base," apparently referring to a perceived constituency among Southern Baptists.
Two audio recordings were released that contain comments by Stone during a May 9, 2019 meeting in Atlanta, Ga. At the meeting, attendees discussed the process of restructuring SBC and EC groups to facilitate the formation of a standing credentials committee to handle disputes when accusations arise that a church is not in friendly cooperation with the SBC, including concerns about how a congregation handles cases of sex abuse.
In one recording, Stone can be heard discussing why an EC work group had chosen not to move forward with plans related to a standing credentials committee. Stone described efforts by Bethancourt and others to press for the formation of a credentials committee as "unseemly."
Bethancourt wrote in the document that his recordings were made lawfully, according to the respective state laws in Tennessee and Georgia. He also said full audio files would be made available to the proper authorities "when a credible third party investigation is launched."
"Southern Baptists are at a crossroads as we head to the 2021 SBC Annual Meeting in Nashville," Bethancourt wrote. "I don't know which direction Southern Baptists will choose. But I do believe these ancient words: the truth will set you free."
North Carolina Baptist leaders have joined calls for an investigation of the EC in recent days. Current EC chairman Rolland Slade told Religion News Service yesterday (June 9) that he plans to request an investigation and he supports a similar proposal by North Carolina pastor Ronnie Parrott and Tennessee pastor Grant Gaines.
Floyd released a statement on social media several hours after Bethancourt made his whistleblower report public. Floyd said he and EC staff have been in the process of finding an "outside firm with the intent of conducting an independent third-party review of the accusations recently levied at the SBC Executive Committee."
He called Bethancourt's release of the May 9, 2019 recordings an attempt to "mischaracterize" the meeting. Regarding the October 8, 2019, recordings, Floyd said he had requested the meeting "to better understand how to respond to churches that had questions coming out of the conference. … However, I apologize for any offense that may have resulted from my remarks."