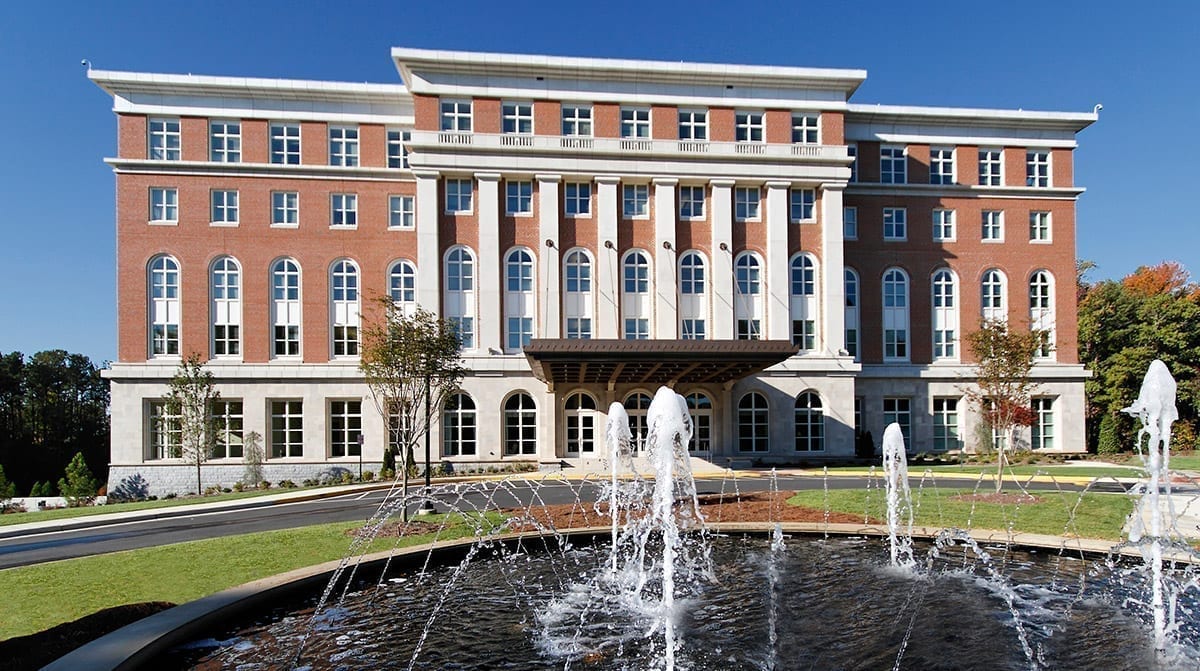 The Georgia Baptist Missions and Ministry Center on Sugarloaf Parkway was placed on the market publicly for the first time last week. A number of individuals and businesses have expressed an interest in the property in the last eight years, but it has never been placed in the hands of a real estate broker. Commercial real estate firm JLL will be handling the sale.
Staff reductions in the wake of the 2008 financial crisis caused the building to be underutilized. In March 2012, only six years after the staff had moved into the Duluth property, the Georgia Baptist Executive Committee voted to entertain any valid offers for a potential sale of its Baptist Missions and Ministry Center and 43 acres of property.
On March 10, 2015, The Christian Index announced that the Georgia Baptist Mission and Ministry Center property had been paid for in full by a $25 million gift from the Georgia Baptist Health Care Ministry Foundation. The announcement of the gift relieved the convention of an annual $1.6 million debt obligation.
The attrition of staff caused by retirement, restructuring and relocating personnel to different parts of the state has reduced the number of those occupying the building to fewer than 50. The administration has indicated that the space needed for staff is approximately 20,000 square feet. Currently, only the fifth floor of the 142,000-square-foot building is being used by Mission Board personnel.
Read the full story here.
(EDITOR'S NOTE – J. Gerald Harris is the former editor of The Christian Index. He currently writes at LoveLiftedMeHigher.org.)