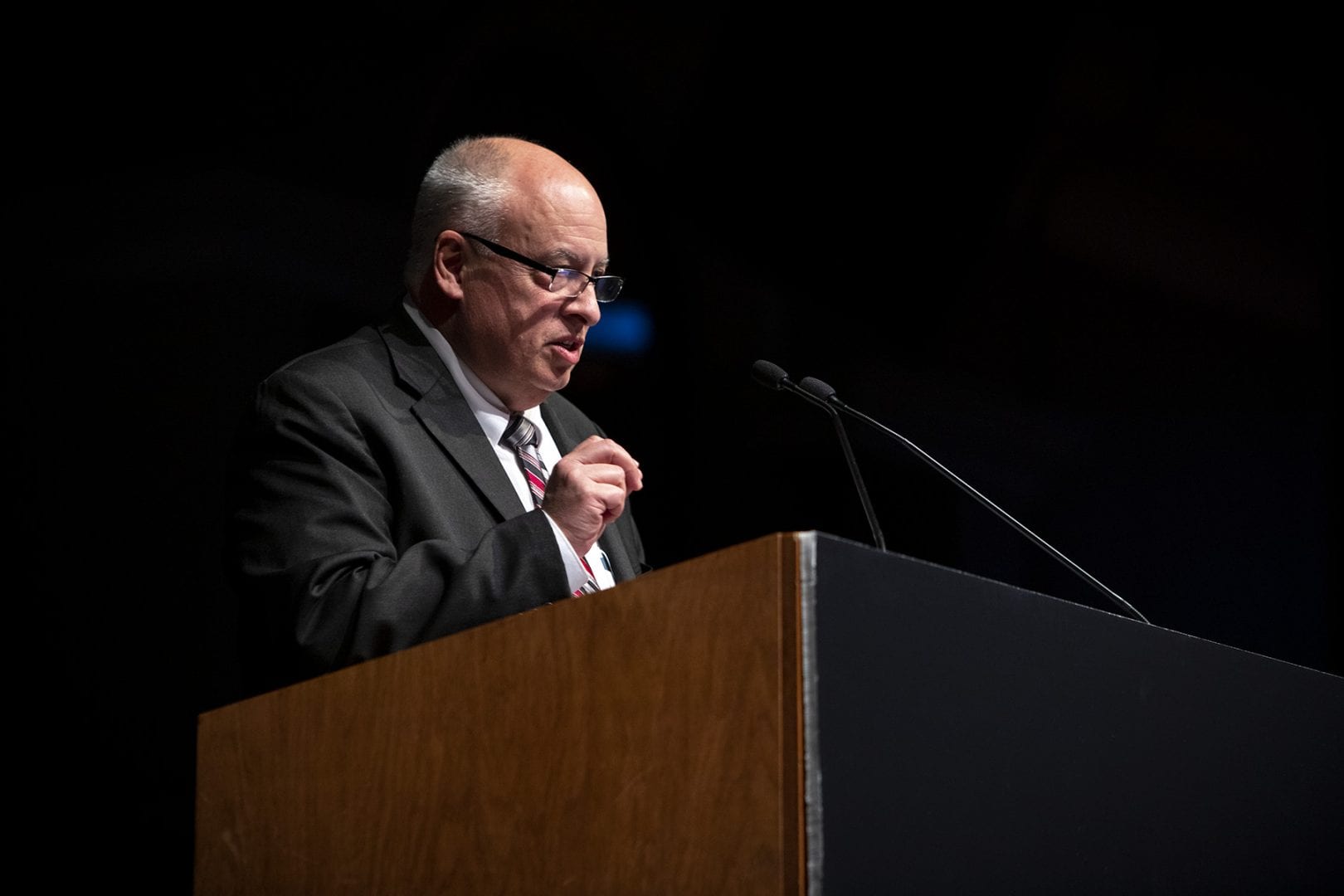 The Baptist State Convention of North Carolina's (BSC) Committee on Resolutions and Memorials will not present any resolutions at this year's annual meeting. However, since it received requests to address critical race theory, a controversial topic in Southern Baptist life, the committee found an alternative way to go about its work.
The nine-member group opted to express unanimous support for BSC president Steve Scoggins, pastor of First Baptist Church in Hendersonville, N.C., in his intent to submit a resolution on scripture and critical race theory to the Southern Baptist Convention's (SBC) Committee on Resolutions for consideration at next year's national gathering.
Scoggins' proposed resolution comes in response to "Resolution 9," a statement approved by SBC messengers in 2019 that said a pair of social science theories called critical race theory and intersectionality could be used as "analytical tools" to help explain racial dynamics and discrimination.
Although it garnered a majority of messenger votes at the time, Resolution 9 received pushback from inside and outside the Southern Baptist Convention, some of which appeared to originate from misinformation about the statement.
The Biblical Recorder obtained a draft of Scoggins' proposal, titled "Resolution on the Sufficiency of Scripture and the Insufficiency of Critical Race Theory," which was crafted in conjunction with Bill Sturm, pastor of Sandy Ridge Baptist Church in Hickory and BSC first vice president Micheal Pardue, pastor of First Baptist Icard in Connelly Springs.
"Scripture already contains principles by which to confront the sins of racism, sexism, injustice, and abuse that are not rooted in secular ideologies," the document said.
State convention leaders said the proposal will be submitted by Scoggins as an individual, not on behalf of the BSC nor its committee. 
Pardue told the Recorder that multiple N.C. Baptists have asked the state convention to address the topic. He said the Committee on Resolutions and Memorials decided it was best to give the SBC another chance to speak to the issue. Since the 2020 SBC annual meeting was canceled due to the COVID-19 pandemic, the 2021 annual meeting will be the next available opportunity.
The committee is also responsible for memorializing N.C. Baptists who have died in the previous year. The group will dedicate the 2020 book of reports to five notable leaders and 23 individuals will be listed "In Memoriam."
The Committee on Resolutions and Memorials members are listed below:
Kenny Gooden, Yadkinville, chair
Ken Jones, Lincolnton
Aime Kidimbu, Raleigh
Joel Stephens, Concord
Bill Sturm, Conover
Dai Vo, Jamestown
Bob Weathers, Shallotte
Chris Webb, Pembroke
Ben Whitmire, Weaverville