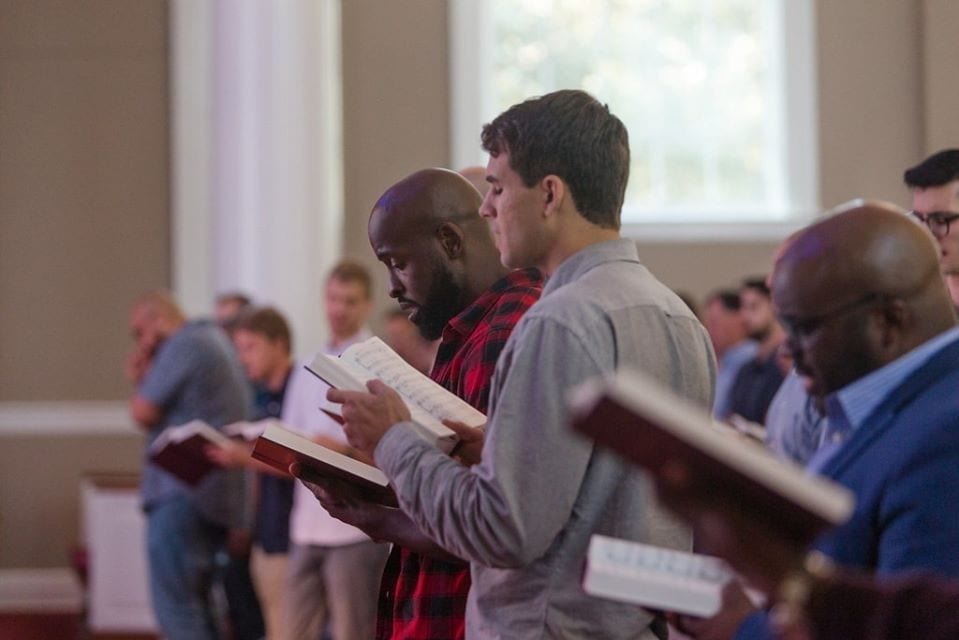 North Carolina Baptists displayed their talent and creativity in the recently announced Baptist Communicators Association (BCA) awards.
Representatives from Southeastern Baptist Theological Seminary (SEBTS), Baptist Children's Homes of North Carolina (BCH), Credence Pictures, North Carolina Baptist Aging Ministry (NCBAM) and Gardner-Webb University (GWU) were among the winners (listed below) of the 56th annual Wilmer C. Fields award competition.
The meeting, which was originally scheduled for April 8-11 in New Orleans, was canceled due to coronavirus concerns.
BCA leaders released the winners via Facebook and its website, baptistcommunicators.org, the week after the scheduled meeting.
BCA's 2021 workshop has been scheduled for April 19-22, 2021 in New Orleans.
Gardner-Webb University
Two GWU students brought home awards. Lindy Lynch won first place for a single photo for "The Big Game," and Lisa Michelle Martinat placed second in a series for "Deaf or Hearing: A Child's Choice.
North Carolina Baptist Aging Ministry
Carol Layton won several awards for her NCBAM work, including one in the area of public relations, two in the audio-visual communications division and three overall publication awards.
She received two first place awards in the overall publication division. Her "Peace of Mind" flyer won for promotion or advertising print publication and her "Passport: Supporting Foster Families" won another category with Jim Edminson and Blake Ragsdale from Baptist Children's Home.
She also received second place in overall publication for "The First Ten Years." Layton's "You Ain't Seen Nothin' Yet!" video promotion won a third place finish, and "Once There Was a Star" won second place in audio-visual communications. For "One Hope," Layton placed third for communications or marketing strategy for less than $25,000 budget.
Southeastern Baptist Theological Seminary
Rebecca Hankins won the grand prize award – Fon H. Scofield Award for Exceptional Achievement in Photography – for her feature series on the school's "Kentucky Mission Trip" after winning first place for her photography series work. She also placed second in the same category for her "Oxford Study Tour" series.
Hankins placed second in studio portrait photography for "A moment with the Akins" and third place for a series of photographs at "9Marks at Southeastern."
Ryan Thomas won first place for his "Dad's Graduation" photograph for a single photo in event coverage. His photo also made him a finalist for the Scofield award.
Thomas also placed third for single feature photography for "Money to get Home."
Griffin Gulledge received first place in the interactive communications division for a single post on social media about Jen Wilkin's visit to the seminary, and Emily Flowers placed second in the publications division for "Joyful Collective" in the promotion and advertising area for a digital media template.
Baptist Children's Homes & Credence Pictures
Michael C. Blackwell received a first place feature writing award for his single blog entry "Transmitting values to children: Five tips for building relationship."
He also placed second and third in audio-visual communications. "It's a family matter" came in second for a broadcast/podcast overall show, and "It's a family matter: Heart of a Cottage Parent (Sept. 2, 2019)" placed third for an individual episode of a broadcast/podcast.
In photography, Blake Ragsdale placed second and third in promotional or advertisement single photo; "Desperate Brothers" was second, and "Makala's Forever Family" was third.
Ragsdale and Credence Pictures won second place in audio-visual communications for video promotion of more than five minutes for "Hope and Future Offering."
He also placed third for "Hope and Future Logo" in the design print collateral category.
Upcoming event
Currently, BCA has a fall forum scheduled Sept. 11 (10 a.m.-12:30 p.m.) at the North American Mission Board and via Zoom. RSVP to [email protected] or visit the group's Facebook page during the time listed.