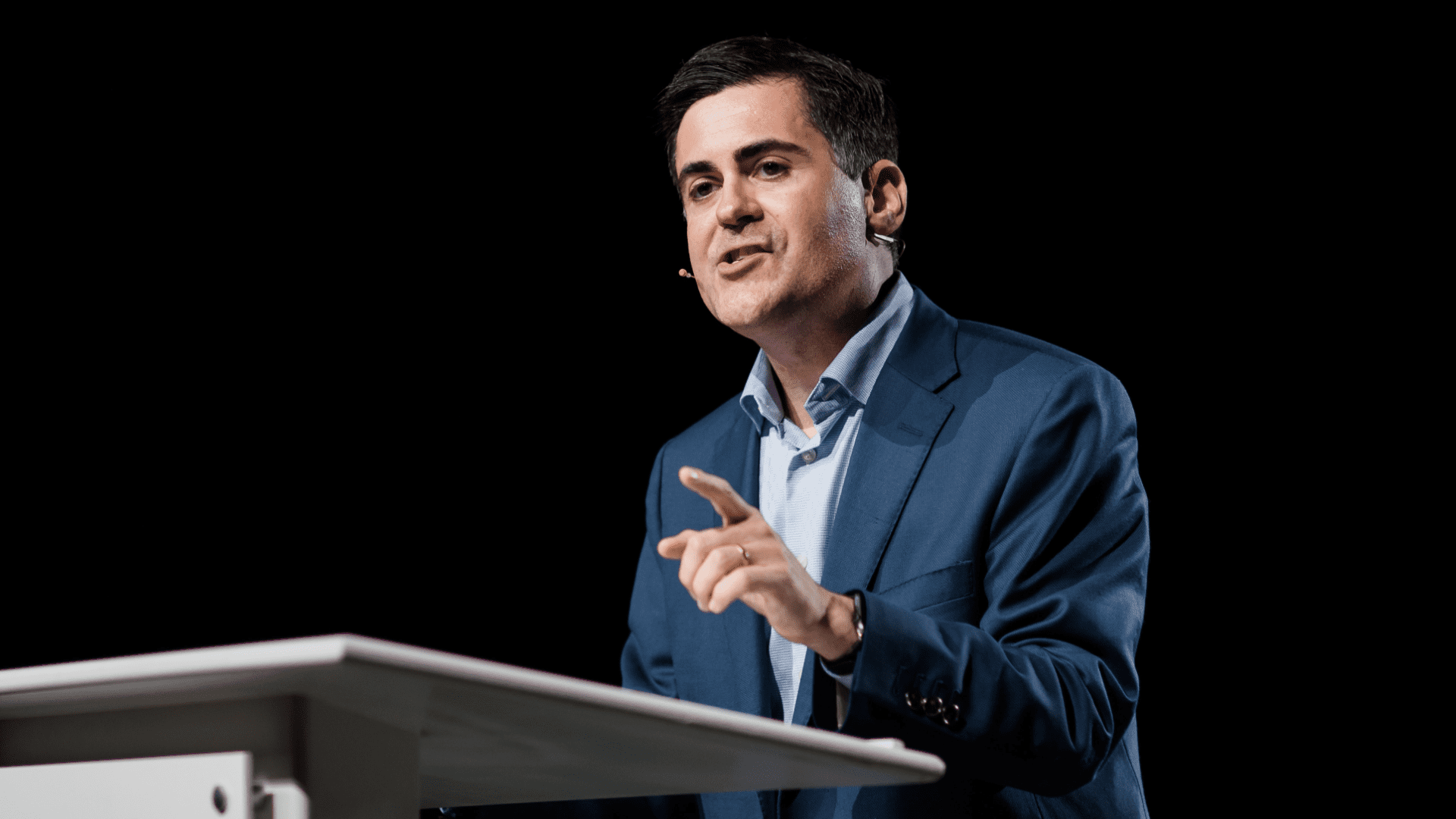 Russell Moore is leaving his position as president of the Ethics & Religious Liberty Commission (ERLC) to become the director of a newly formed public theology initiative at Christianity Today, a leading evangelical publication based in Illinois. As the Southern Baptist Convention's (SBC) lead ethicist, Moore has been a strong advocate for religious liberty and pro-life issues, especially adoption.
"I've struggled with this decision, because my gratitude for the honor of serving the Ethics & Religious Liberty Commission is so deep," Moore said in a blog post today (May 18). "As I conclude my time serving Southern Baptists as ERLC president, I am filled with gratitude as well as excitement for the future."
Moore has led the ERLC since 2013. Prior to that he was dean of the school of theology and senior vice president for academic administration at The Southern Baptist Theological Seminary in Louisville, Ky. from 2004 to 2013, where he taught theology and ethics.
Christianity Today's president and CEO, Tim Dalrymple, said he "could not be more pleased" with Moore's transition.
"Russell is indisputably one of the most significant evangelical voices of our time," Dalrymple told Religion News Service. "He illuminates the relevance of the gospel to the whole of life, from everyday matters of faith to the great debates in our society and culture. Importantly, he does all of this in a voice that demonstrates what we at Christianity Today call beautiful orthodoxy, weaving together a deep commitment to the historic integrity of the church with a generous, charitable, and humble spirit."
Debates about Moore roiled the SBC beginning in 2015 when he penned an op-ed piece for the New York Times, objecting to evangelical support for then-presidential-candidate Donald Trump. He riffed on Trump's "personal lack of a moral compass," past support for abortion, incitement of racial division and compared Trump's attitude toward women to a "Bronze Age warlord."
Some Southern Baptists felt Moore had disparaged all Trump voters. Texas megachurch pastor Jack Graham took issue with Moore's statements, calling them "disrespectful" and "divisive." As a result, Prestonwood temporarily withheld money from the SBC's Cooperative Program, a missions and ministry funding system.
Moore later apologized, saying never intended to criticize all Trump voters but rather "Christian political operatives excusing immorality and confusing the definition of the gospel."
"There's a massive difference between someone who enthusiastically excused immorality and someone who felt conflicted, weighed the options based on biblical convictions, and voted their conscience," he said.
The SBC's Executive Committee launched two task forces in 2017 and 2020 to review whether perceptions of the ERLC were negatively affecting Cooperative Program giving. Neither effort led to significant actions against Moore or the ERLC.
In 2018 a motion to defund the ERLC came to the floor of the annual meeting, which was overwhelmingly rejected by messengers.
"From the time I was a child, the Lord worked in my life through two institutions. One was my Southern Baptist church, which introduced me to Jesus and taught me how to follow him. The other was Christianity Today, through which I found faithful voices of gospel integrity such as Carl Henry, John Stott, J. I. Packer, Charles Colson, John Perkins, and many others," Moore wrote in the announcement.
"I am excited today to accept the invitation from Christianity Today to join their team as public theologian and as director of a new venture, the Christianity Today Public Theology Project, which is devoted to cultivating a forward-looking, joyful, consistent gospel witness."
The ERLC announced in an email that details are forthcoming about the search for a new president. In the interim, the organization's board of trustees has asked executive vice president Daniel Patterson to serve as acting president.
"On behalf of the ERLC board of trustees and Southern Baptists everywhere, I want to extend our deepest gratitude to Russell Moore for his eight years of principled, energetic and prophetic ministry," said ERLC board president David Prince. "He led with integrity, courage and convictional kindness during tumultuous times. It has been our joy as trustees and fellow Southern Baptists to be on mission for Christ and His Kingdom with the utmost confidence in Dr. Moore's leadership and in the effectiveness of the commission's ministry. Though we are sad to see his time leading this entity come to a close, we wish him the best and will continue to look to his leadership and voice in American evangelicalism. The importance of the ministry assignment Southern Baptists have given to the ERLC remains essential to the SBC and our trustees will now begin taking the necessary steps to identify the next president for this organization."
This story is developing.