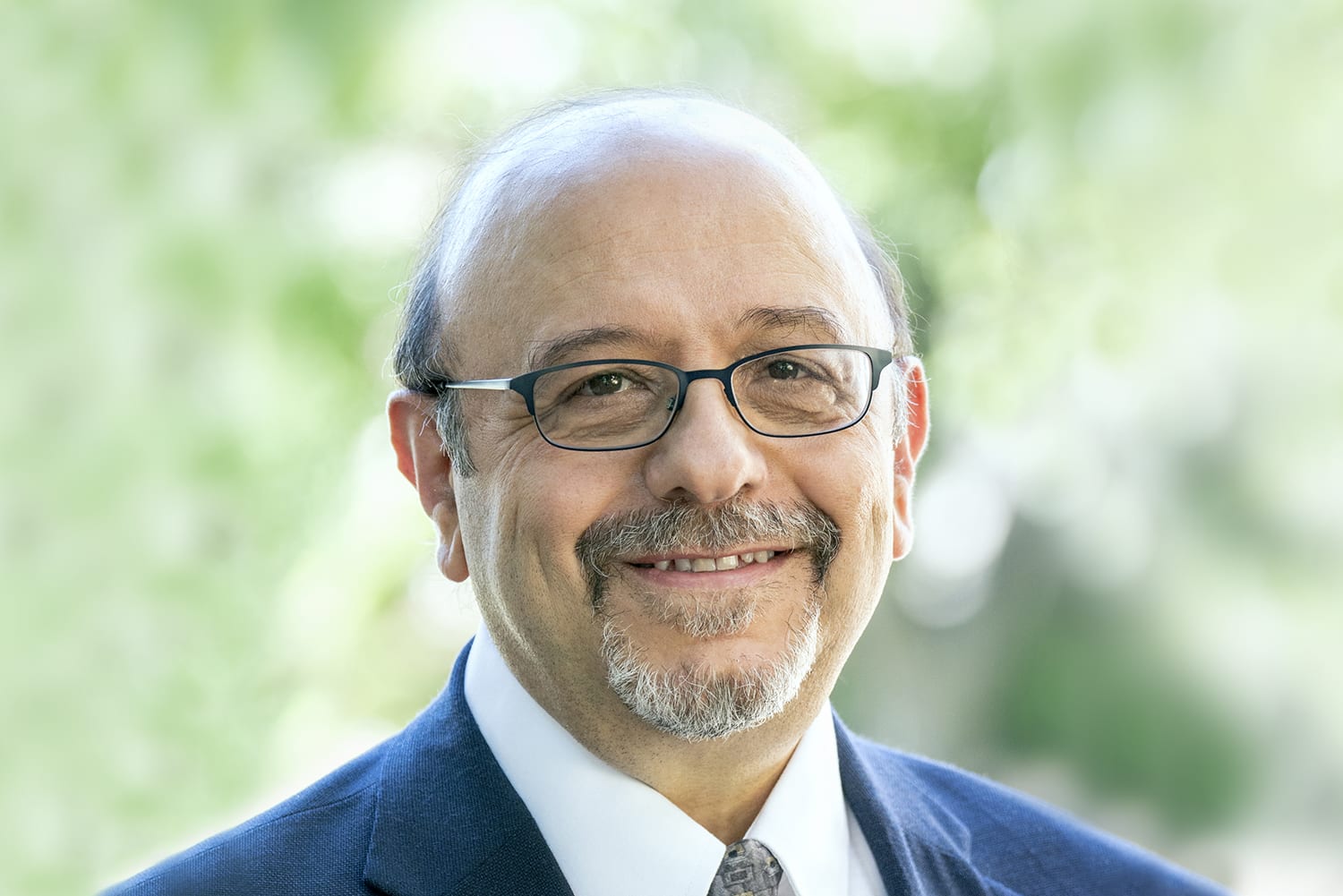 Tony Maalouf, senior professor of world Christianity and Middle Eastern studies in the Roy J. Fish School of Evangelism and Missions at Southwestern Baptist Theological Seminary (SWBTS), died Aug. 26 after an extended illness. He was 65.
"The Southwestern Seminary community mourns the loss of our colleague Tony Maalouf," said President Adam W. Greenway. "I'm grateful for his passion for missions and for his years of effective service in the Kingdom, especially in taking the gospel to those of Islamic background. The passing of Dr. Maalouf coming so soon after the unexpected death of his Fish School colleague Dr. Brent Ray has compounded the grief of their colleagues, but it also underscores the urgency of the task of reaching the world for Christ."
Maalouf was born on Feb. 1, 1955, in Damascus, Syria, the son of a Greek Orthodox father and Catholic mother. He grew up in Lebanon and ultimately became proficient in six languages – Arabic, French, English, Hebrew, Greek and German.
Maalouf earned his master of science in natural sciences from Lebanese University in 1980, and his master of science in human microbiology from the University of Aix-Marseille, France, in 1981. He then proceeded to do doctoral work in medical microbiology at the University of Montpellier, France.
During his first year there, however, Maalouf came to faith in Christ through the witness of a friend. Later, sensing a call to full-time ministry, Maalouf changed course, moving to the United States to pursue theological training. He completed his master of theology and Ph.D. at Dallas Theological Seminary in 1994 and 1998, respectively.
Maalouf devoted the rest of his life to serving the church, cultivating an international teaching ministry. He served as a visiting or adjunct professor at Arab Baptist Theological Seminary in Beirut, Lebanon; Jordan Evangelical Theological Seminary in Amman, Jordan; and Dallas Theological Seminary in Dallas, Texas.
Although he would continue to maintain these international roles, Maalouf joined the faculty of SWBTS in 2004, teaching such courses as Arabs/Ishmael and Biblical History; Islamic History, Culture and Philosophy; Christian Inquiry to Islamic Faith and Practice; Pre-Islamic Christianity in the Middle East; and Beginning Arabic I and II. He also served for a time as director of the seminary's Islamic Studies Program.
Maalouf's interests included Arabs in biblical history, worldwide Bible preaching and conferences and Christian-Muslim relationships and interaction. He wrote his dissertation on "Ishmael in Biblical History." His publications included the book Arabs in the Shadow of Israel: The Unfolding of God's Prophetic Plan for Ishmael's Line and articles in various scholarly publications.
In 2002, Maalouf founded Magi Ministries International, a non-profit corporation based in Dallas aimed at developing church leaders in the Arab world through theological education and the production and promotion of Arabic Christian literature. He served as CEO of this ministry until his death. At the time of his death, he was serving as interim pastor of Arabic Christian Fellowship in Arlington, Texas.
John D. Massey, dean of the Roy J. Fish School of Evangelism and Missions, in which Maalouf served at SWBTS, said of him, "Dr. Maalouf was a beloved colleague and friend to all who knew him. He had a contagious smile and easy-going personality. He became a fast friend of mine on the first day we met. He loved his colleagues and especially his students. His tireless passion was to equip leaders for the church to reach the peoples of North Africa and the Middle East for Christ. His legacy and love for the Islamic world will live on through his many students and the disciples he made along the way. His loss is keenly felt across the campus of Southwestern Seminary."
When news of his death was shared on social media, numerous colleagues and former students spoke of his influence and legacy. Paul Chitwood, president of the International Mission Board, said on Twitter that Maalouf was "a man with a heart for the lost among the nations. The King welcomes him."
Malcolm B. Yarnell III, research professor of theology, also said on Twitter, "Tony was always so generous with his concern for others. I will miss his gentle smile and encouraging words. He lived for the Lord."
Maalouf is survived by his wife of 35 years, Lamis, and their three daughters, Nardeen, Grace and Susan.
(EDITOR'S NOTE – Alex Sibley is associate director of news and information at Southwestern Baptist Theological Seminary.)