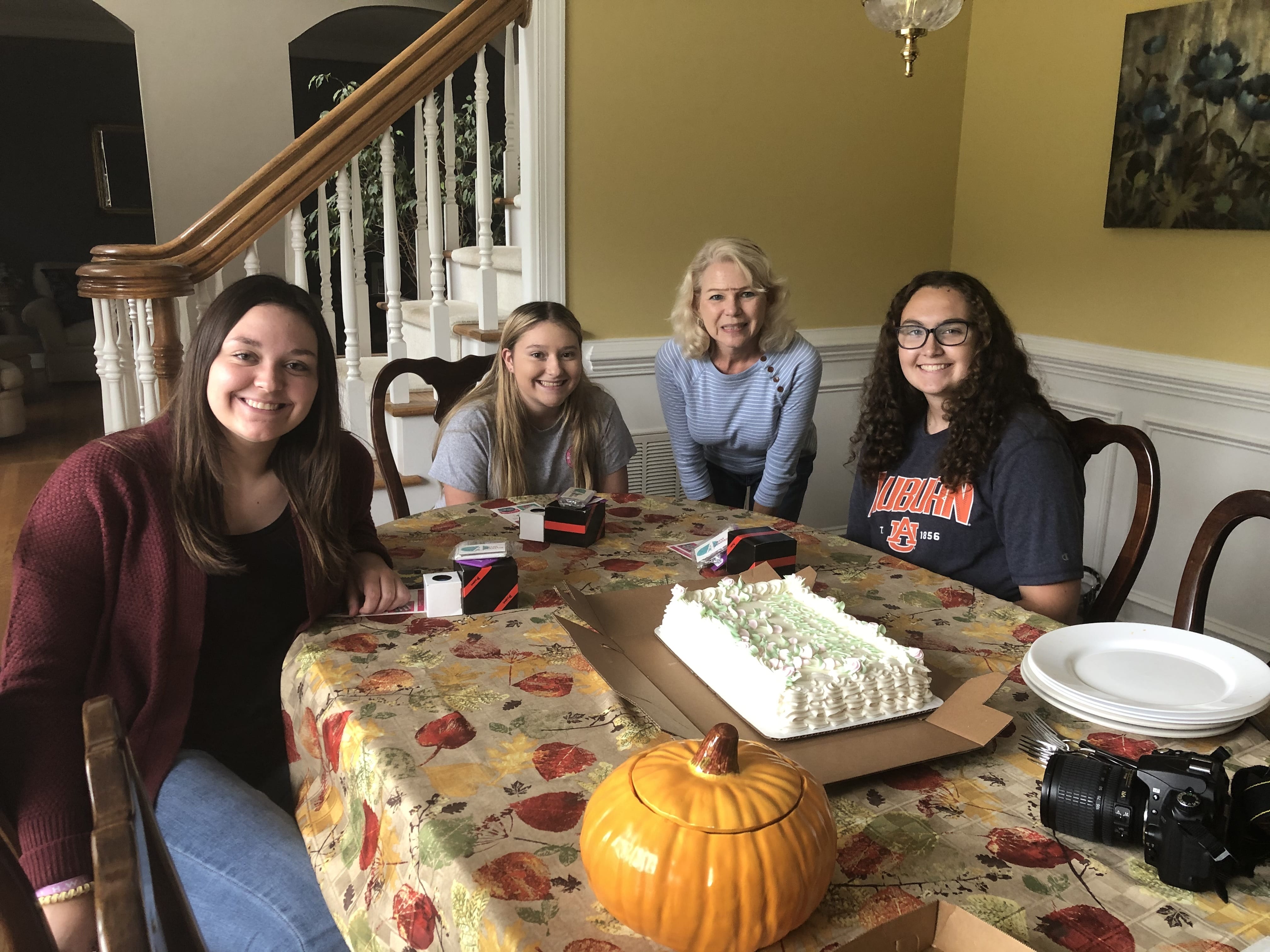 The Woman's Missionary Union of North Carolina (WMU-NC) named three teenagers to its state Acteen Panel.
Grace Carter of University Hills Baptist Church in Charlotte, Sarah Dillard of Great Marsh Baptist Church in St. Pauls and Emily Young of Galeed Baptist Church in Bladenboro were selected to serve after receiving nominations from state youth leaders.
The ladies also completed an application describing their Christian journey as well as leadership and mission activities. 
Carter is the daughter of Hayden and the late Emily Carter. She is a sophomore at Hickory Ridge High School in Harrisburg. Her church is part of the Metrolina Baptist Association. One of Carter's favorite experiences was a mission trip to a women's homeless shelter in Birmingham, Ala., where, after hearing the testimonies, two of her non-churched friends became Christians. 
Dillard is the daughter of Kevin and Jennifer Dillard. She is a freshman at East Bladen High School in Elizabethtown and attends Great Marsh, part of the Robeson Baptist Association. Dillard enjoys volunteering with the Children in Action at her church and helps with the Angel Tree ministry.
One of her favorite mission activities was collecting books and snack bags for the Matthew 25 Center in Burgaw. The center offers free accommodations and support to families who travel to visit loved ones in local prisons.
Young is the daughter of Brett and Lauren Young and a sophomore at East Bladen High School. Her church is part of the Bladen Baptist Association. Young has helped with hurricane disaster recovery, as well as the children and mission teams at her church, where her father serves as pastor.
One of her favorite mission trips was to Vermont, helping with the children of church planters, while their parents were in trainings. She wants to travel to Puerto Rico to assist with disaster relief efforts there.
For more information about Acteens or youth missions, contact Julie Keith, WMU-NC student missions consultant, at wmunc.org or [email protected].