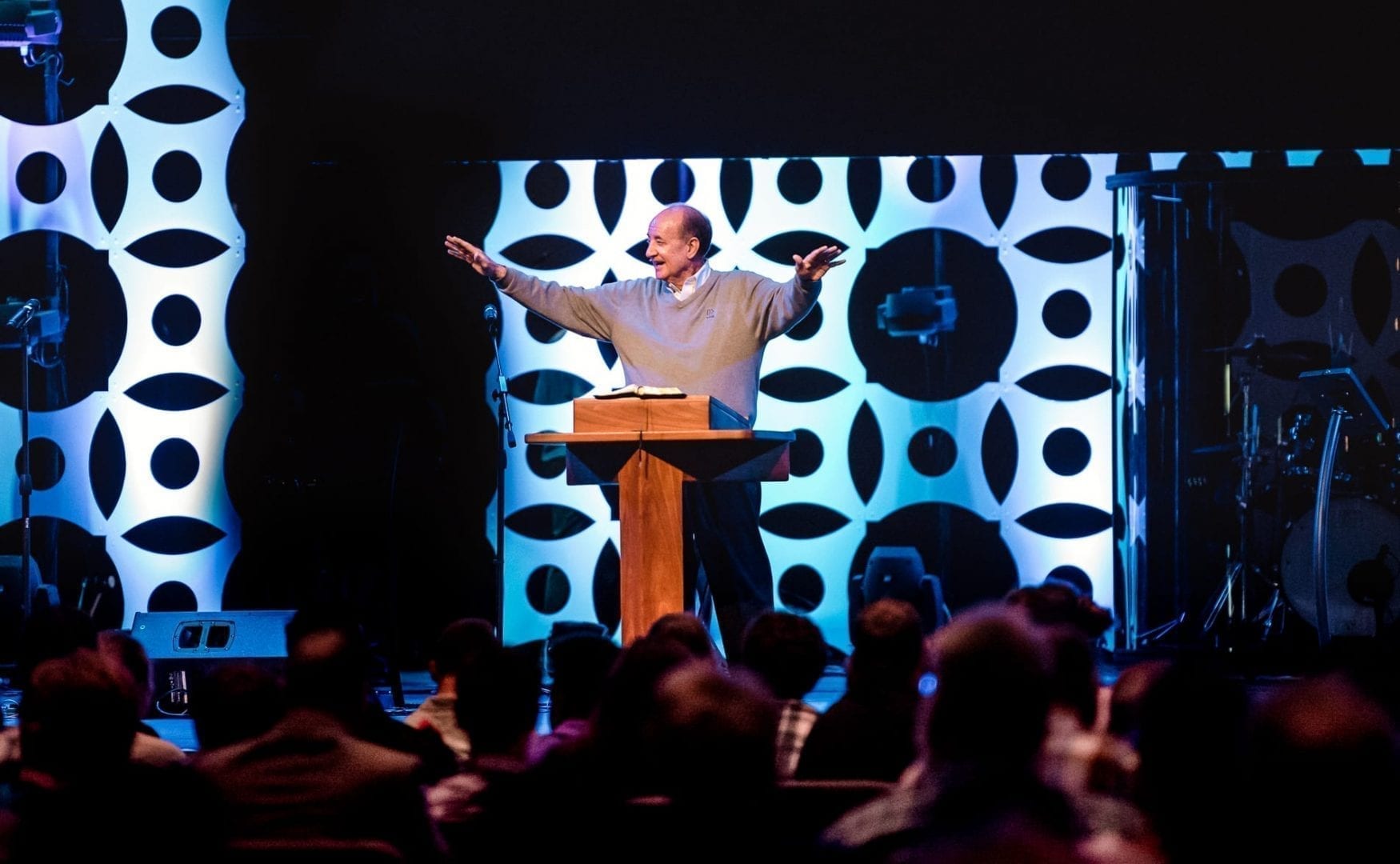 Senior Pastor Jimmy D. Pritchard had a new vision for the future of First Baptist Church of Forney.
"Brother Jim just came into my office and said, 'I'm tired of this.' He said, 'I'm tired of being on the defensive. I'm tired of sitting back,'" Executive Pastor Ed Hancock recalled from that early January day. "He said, 'We're going on offense.' I said 'OK,' so we met with the leadership team, and he laid out his vision."
Weeks later on a Monday, as the church of about 1,200 worshipers prepared to implement Pritchard's Reignite 2021 plan with a church-wide prayer meeting, Pritchard was in the hospital with COVID-19.
Two days later Pritchard was dead. He died at 5:25 p.m. Feb. 24 of COVID-related pneumonia. The church staff announced his death at the beginning of the prayer meeting already scheduled that very evening.
"Like a lot of congregations, we're not unfamiliar with COVID," Hancock said just days after the March 6 celebration of life service honoring Pritchard. His widow Jeannette was still hospitalized March 8 with COVID-19 at Texas Health Presbyterian Hospital Dallas and could not attend his memorial.
"We've had members get COVID and pass away from COVID," Hancock said. "We've had staff members with COVID. So we're not unfamiliar with it."
Numerous churches are in similar predicaments as the pandemic nears the one-year mark. Many churches, like Neptune Baptist Church in Neptune Beach, Fla., have suffered illnesses and deaths.
Neptune Baptist Church Pastor Tom Bary died of COVID-19 in mid-December after a month-long battle with the virus.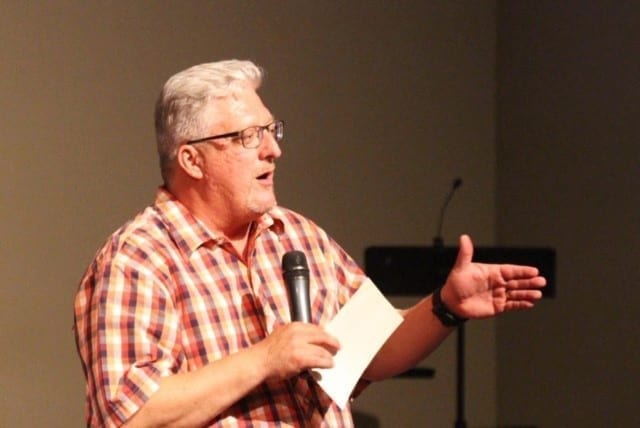 Tanya McAvoy, Neptune Baptist's minister of evangelism and education, said the church has dedicated all of 2021 to walking through the grief of Bary's death with the congregation and his family, expressly noting milestones in church life without Bary's presence.
"Pastor Tom was with us for 36 years," she said, including his earlier 12 years as youth pastor and later 24 years as senior pastor after a leadership stint at another congregation. "We are grieving together, so we have been moving forward by grieving together in unity. We have decided that as a staff and as a church to dedicate this next year to walk through this grief together, to not ignore it."
Other churches have similar journeys of pastors and members succumbing to COVID-19-related diagnoses. Some of the notable stories include the passing of Pastor Michael Stancil of Fulton Bridge Baptist Church in Hamilton, Ala.; retired Alabama pastor and church planter Fred Wolfe; and Willard and Wilma Gail Bowen, members of Poplar Springs Baptist Church in Hiram, Ga.
Another pastor, Frank Williams of New York, was the only member of his immediate family to escape the illness. His family recovered but Williams, pastor of Bronx Baptist Church, lost longtime deacon and friend Jeremiah Simpson, 75, to COVID-19. The two congregations Williams leads – Bronx Baptist as well as Wake Eden Baptist Church – suffered deaths of family members and friends but also rejoiced over recoveries.
Nearly 530,000 people have died of COVID-related illnesses in the U.S., among 2.6 million deaths globally. More than 94 million have recovered, according to tracking sites.
At First Baptist Forney, a kidney transplant Pritchard underwent at age 19, necessitating daily immunosuppressant drugs made it difficult for the 65-year-old husband and father to survive.
"It was obviously a shock to us when Brother Jim died because he died so suddenly," Hancock said. "He went into the hospital on Feb. 20, and passed away on Feb. 24. But the church has responded well."
First Forney is excited that Pritchard left a vision for the future.
"The elements of Reignite are to reignite your passion for prayer, reignite your passion for worship and to reignite your passion for personal evangelism," Hancock said. "It was God's plan for him to give us the vision and for us to carry it out."
First Forney and Neptune Baptist are making plans to assemble search committees for new leadership after the deaths of the pastors, both of whom were well-known and respected within their communities. Hancock and McAvoy said members of congregations have also helped staff members at the respective churches endure transition.
This fall will mark the first year Bary will not be present at the longstanding annual King of the Hill Surf Fest. Bary founded the competition about eight years ago as an evangelistic outreach in Neptune Beach. Neptune Baptist is just two blocks from the Atlantic Ocean and has often held baptisms in its waters.
The church of about 350 worshipers maintains a Celebrating Tom Bary memorial Facebook page.
"Some people hide grief and we've decided to display it … so we can grieve together," McAvoy said.
"The church has been so sweet to support our staff as we've walked through grief, recognizing that our grief is important also, and we have just loved each other through it. And the church is going to be stronger because of it."
(EDITOR'S NOTE – Diana Chandler is Baptist Press' senior writer.)